Industrial LED lighting fixtures: warehouse and manufacturing plants
LED lights for hangars, warehouses and production plants. Made in Italy indoor fixtures for efficient low consumption industrial lighting.
Industrial warehouse LED lighting
Whether it is the lighting of a new building or the energy redevelopment of an existing space, AEC Illuminazione's solutions for industrial warehouse LED lighting guarantee high energy savings and eliminate maintenance. For adequate industrial lighting of workspaces and manufacturing plants, such as industrial hangars, warehouses  or logistics centers, it is necessary to ensure excellent conditions: homogeneous diffusion of the light beam, high visibility, visual comfort and absence of glare.
Why redevelop a warehouse with LED?
Energy saving
With industrial warehouse LED light fixtures
The expenditure for energy consumption is one of the most important items for industrial warehouses and logistics departments. Replacing traditional lighting with AEC's modern LED technology leads to a cost reduction of up to 60% and a fast return on investment. In addition, based on the individual needs of the customer, we will evaluate the existing installation and provide clarifications and indications on how to optimize the lighting plan with AEC's industrial interior solutions.
Visual comfort
Efficient industrial warehouse LED lighting
Industrial interiors often feature narrow corridors and cramped passages. An adequate industrial warehouse LED lighting increases safety by reducing the risk of accidents and injuries. Furthermore, choosing LED luminaires with optical systems specially designed for visual comfort ensures the well-being and concentration of the workers.
Free of pollutants
Sustainable LED luminaires for your plant
LED luminaires are perfect for replacing traditional HPS lighting, also with a view to disposal. The LED floodlights are, in fact, completely free of pollutants such as metal halides and sodium vapours.
Advantages of Industrial warehouse LED lighting
The importance of ensuring efficient, safe and performing workspaces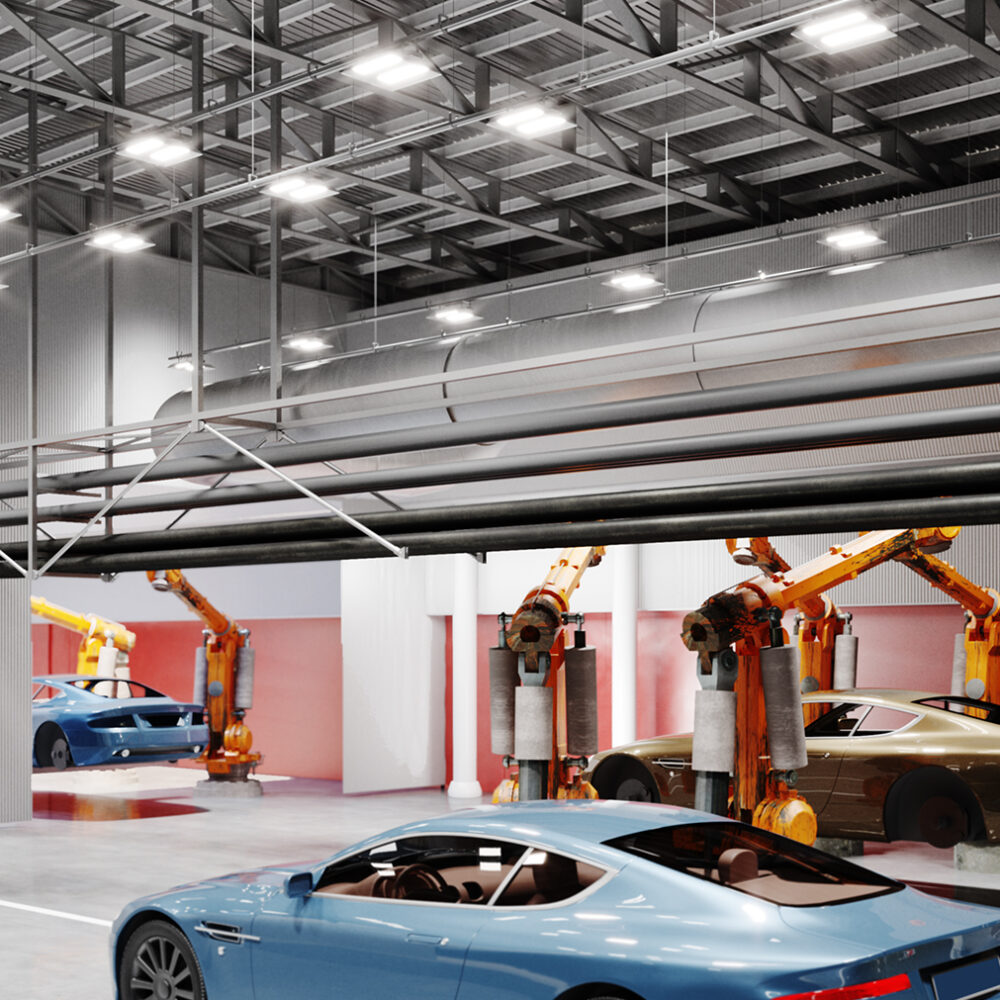 Increase visibility and safety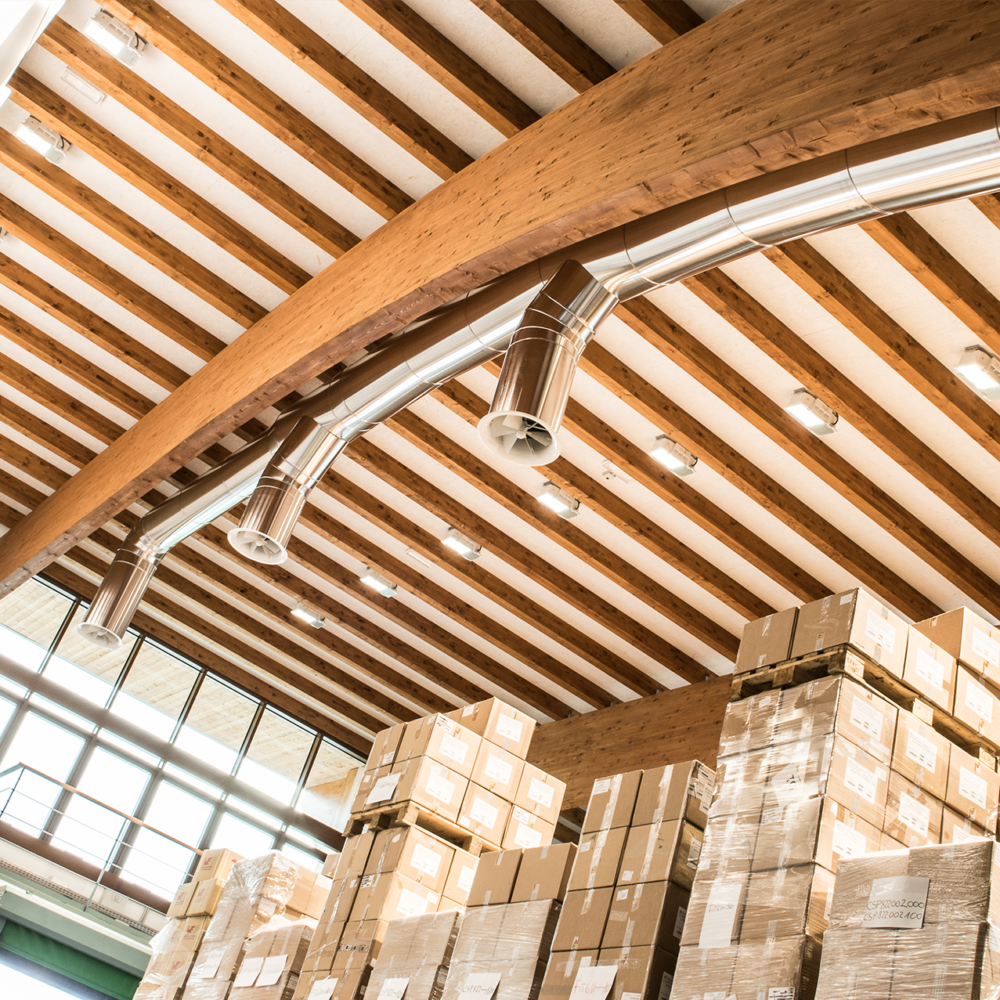 Reduce energy consumption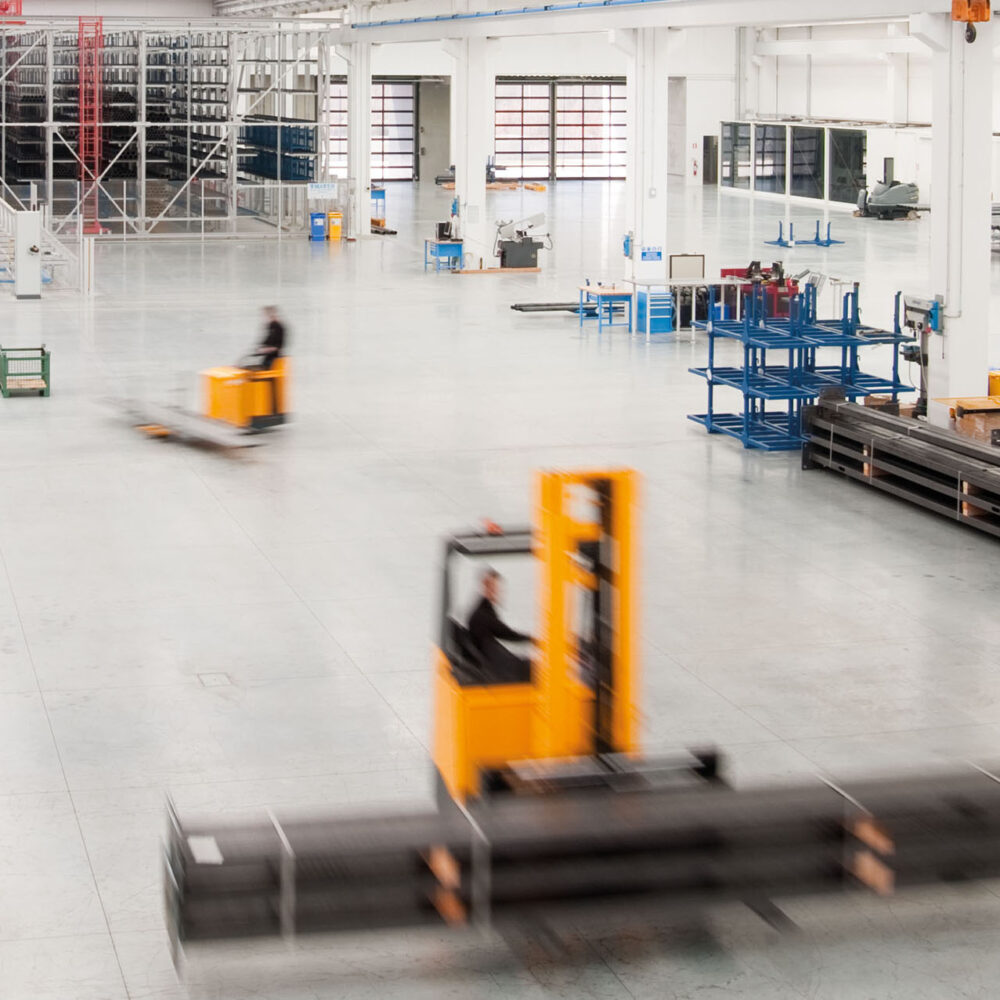 Increase people's productivity
Choosing the right product makes the difference
If the lighting of the workplace is not adequate, visual disturbances, a sense of fatigue and poor production yield can be created.
Other reasons to choose industrial LED floodlights
Polycarbonate screens for the food sector
Not only for industry, but AEC also provides specially designed solutions for LED lighting in the food sector and cold storage, where regulations are even more stringent and it is not possible to install fixtures equipped with glass. AEC industrial LED lighting fixtures for indoor lighting can also be equipped with special polycarbonate screens, specific for the lighting of the food industry sector, thus ensuring compliant systems and safe and comfortable lighting for operators.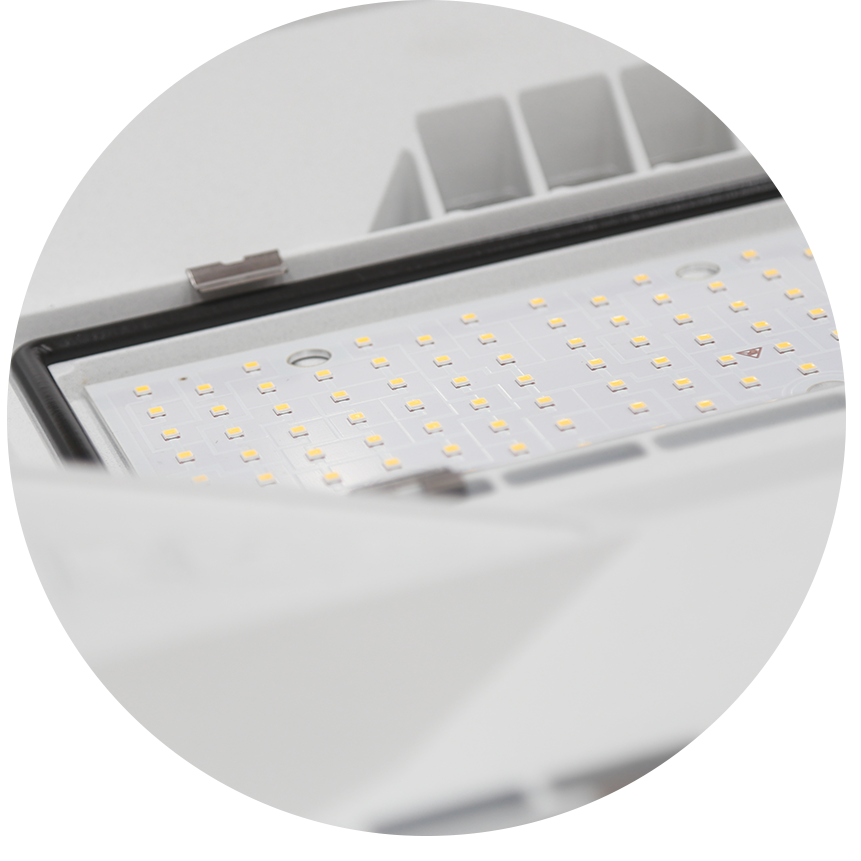 Polycarbonate screens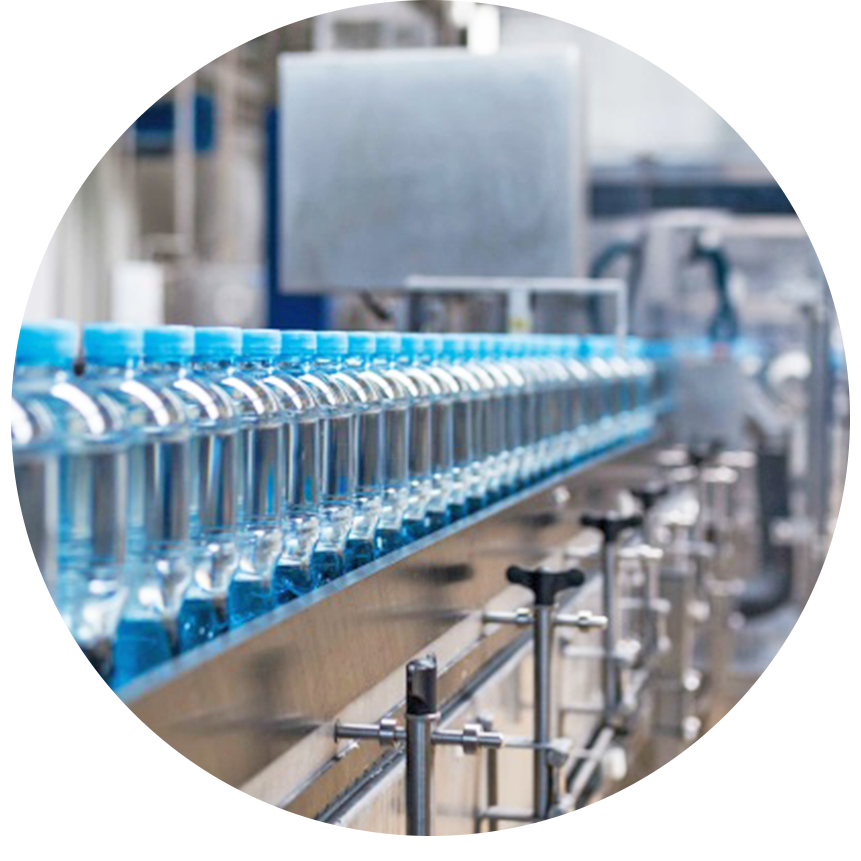 An installation that complies with regulations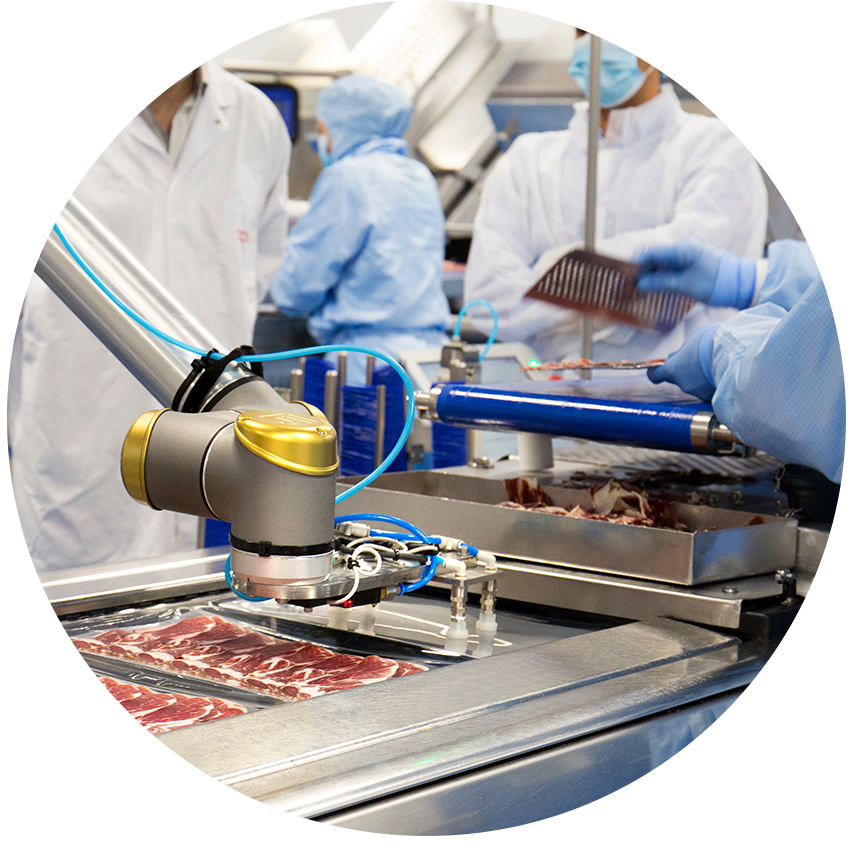 Wellness for operators
Industrial LED lighting of refrigerated warehouses
AEC provides also industrial LED lighting of refrigerated warehouses. The rigid temperatures often present in the food industry sector lead to problems with lighting with traditional lamps, making frequent maintenance necessary. Conversely, LED lighting fixtures perform the best right where it is cold, ensuring a high and constant luminous flux, without the need for maintenance, thus reducing production blocks and staff interventions.
Examples of industrial warehouse LED lighting
Get inspired by our industrial LED lighting projects of companies and warehouses
We follow you in every design phase
Contattaci per una consulenza gratuita per l'illuminazione a LED del tuo magazzino o capannone industriale.
Energy analysis
Tailored for you.
Regardless of whether you are replacing some fixtures or completely renovating the lighting system, we can help you find the best possible solution, with a view to energy saving and performance. Ask us for a free consultation, together we will create a detailed plan tailored for you by analyzing the pre-existing situation.
Light consultancy
Our know-how at your service.
AEC Illuminazione's know-how is at your service. We will help you create the most effective long-term lighting plan possible: from a completely new installation to a simple LED retrofit. Rely on us to receive personalized and targeted advice according to your real needs.
Sales support
Dedicated assistance.
With our commercial network, present in every Italian region and in 40 countries around the world, we can directly serve all markets and offer an efficient and targeted service to our customers. Contact us for a no-obligation advice on how to make your lighting system more efficient and get a quick return on investment.
Contact us for a free consultation
Trust the professionalism of an Italian company and the quality of 100% Made in Italy products