LED lighting for production halls: Rivacold
Rivacold was founded in 1966 as a supplier of condensing units and hermetic systems for the main manufacturers of refrigeration counters and cabinets. AEC Illuminazione was chosen to illuminate the company's production interiors using LED floodlights for indoor lighting and industrial warehouses. The main objective of the project was to increase the energy efficiency of the structure and, at the same time, ensure quality lighting and visual comfort for the workers.
The advantages of the intervention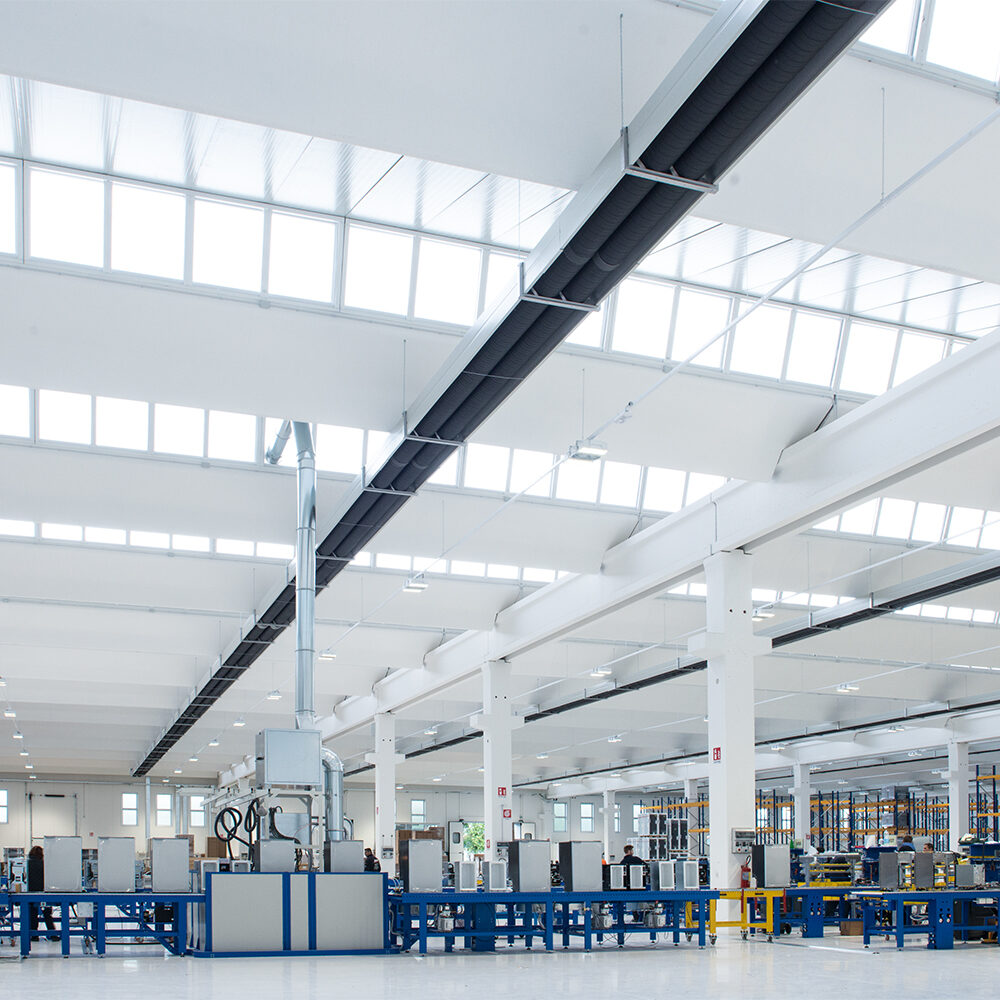 Uniform lighting throughout the area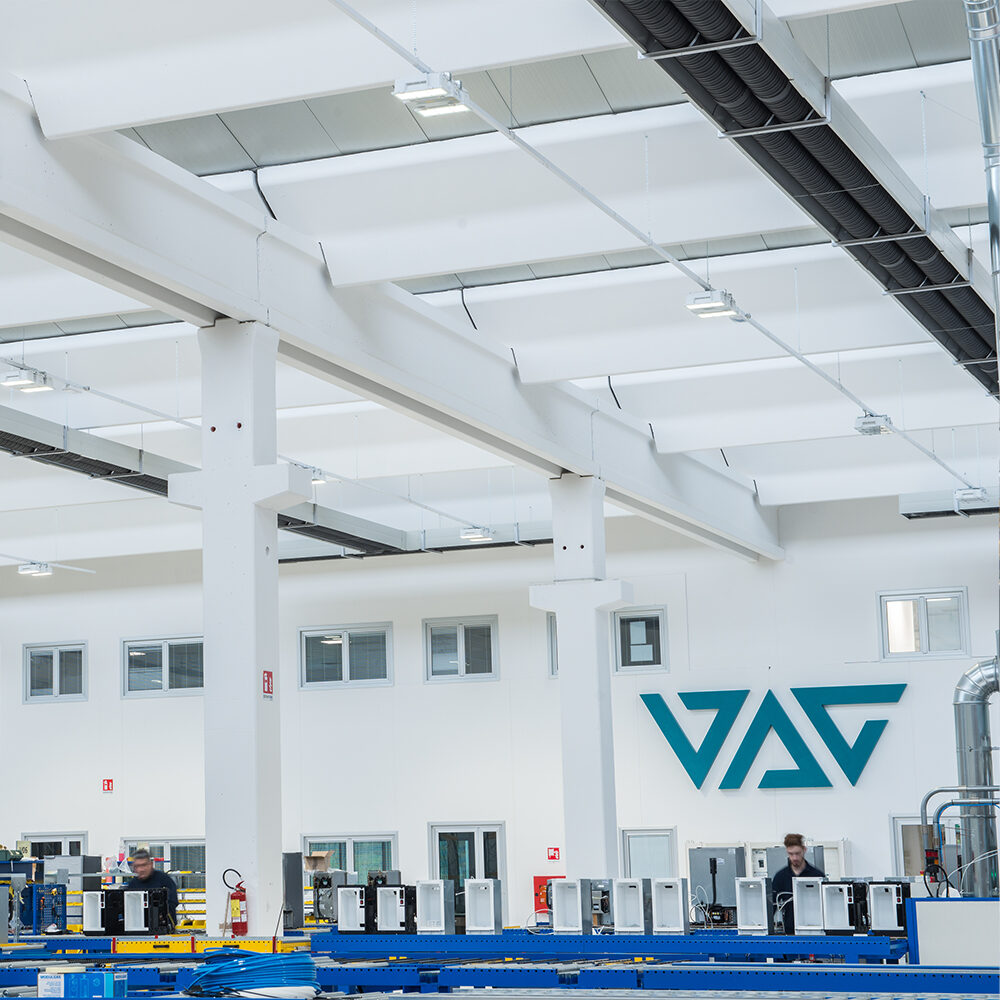 Greater productivity for workers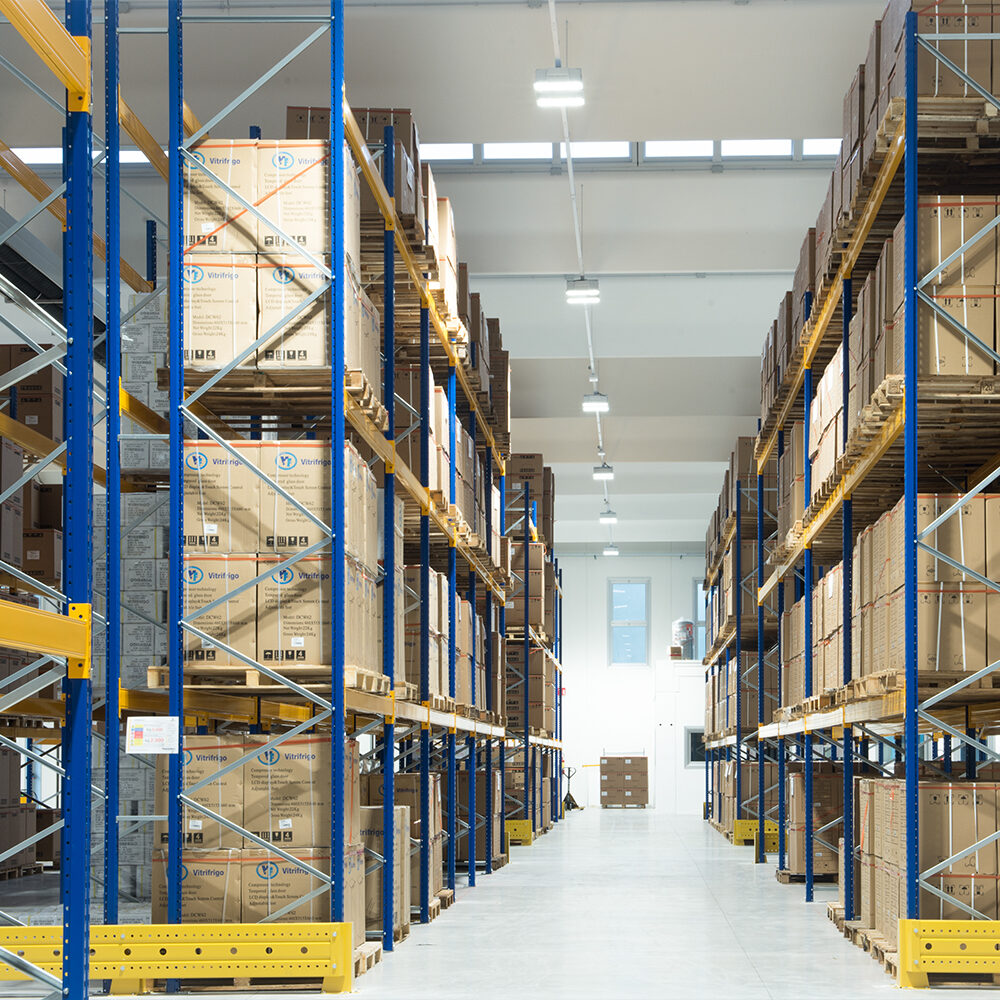 Increased security of the shed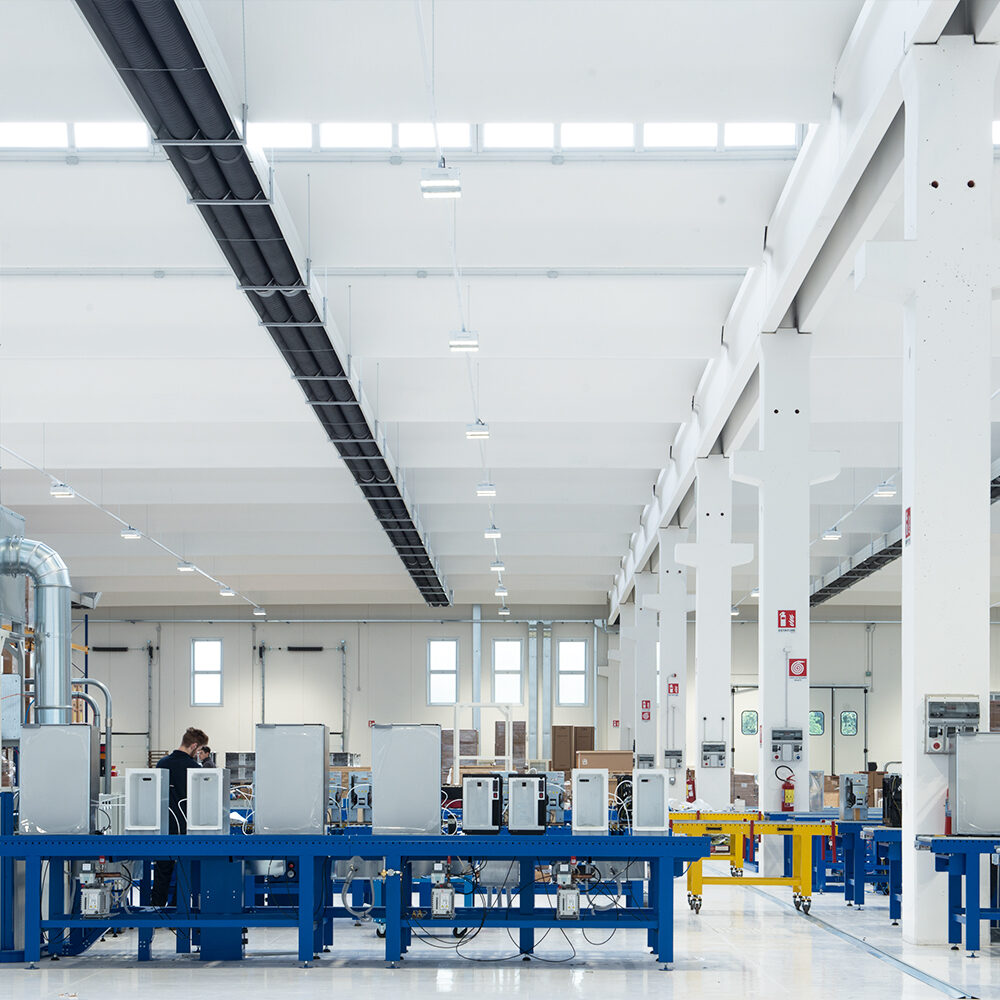 Less energy consumption and maintenance
A comfortable place to work
Using LED floodlights that guaranteed greater visual comfort for workers by reducing glare was one of the main objectives ensured by AEC. The Rivacold company is a specialized company that needed ad hoc solutions to transform its production area into a pleasant and safe place to work, helping to increase the productivity of operators and reducing the risk of accidents at work.
Green lighting for industrial warehouses
By choosing AEC Illuminazione's LED floodlights, Rivacold supported a green project. AEC luminaires for LED lighting in production areas, in fact, are perfect for replacing traditional HPS lamps also with a view to disposal, as they are completely free of pollutants such as metal halides and sodium vapours.
Related projects
Discover other industrial LED lighting projects