Bolzano LED street lighting
STYLO, the LED luminaire winner of the prestigious Red Dot Design Award, was chosen for the new street lighting of Bolzano. In fact, the complete replacement of existing luminaires with new LED street fixtures brings great advantages in terms of reducing the annual consumption of electricity and maintenance. At the same time, the use of a design product such as STYLO has made it possible to embellish the streets of the city, increasing their attractiveness and increasing safety.
The objectives of the project
Cost reduction, safety increase and improvement of traffic conditions with high visual comfort LED sources were the key objectives of the Bolzano street lighting project. Find out more about all the benefits.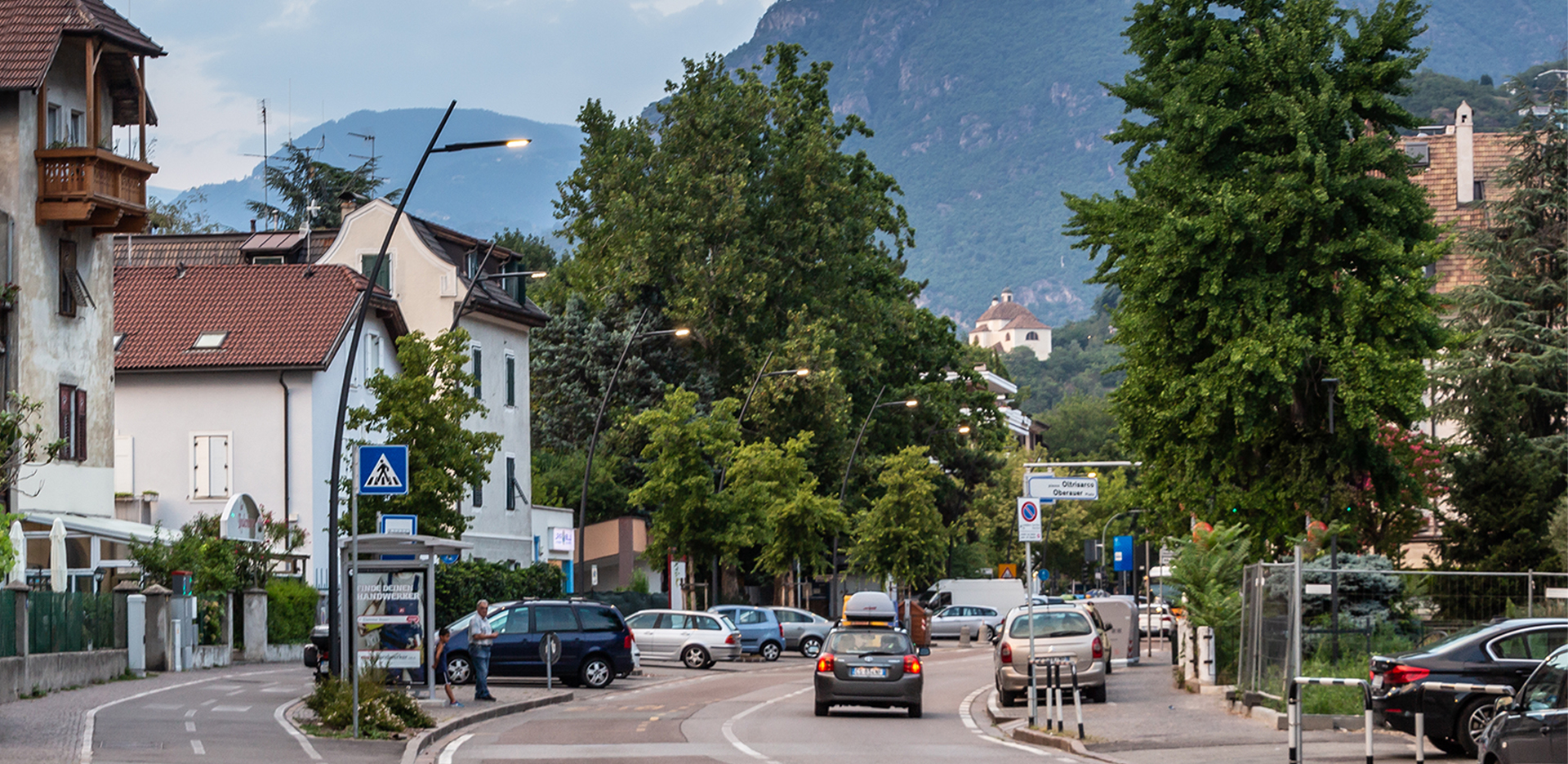 Design solutions for the city of Bolzano
STYLO was chosen for the new LED street lighting in Bolzano, a fixture of great aesthetic value and winner of the prestigious Red Dot Design Award. The product was combined with the particular PI pole designed in the special Pole Division of AEC Illuminazione.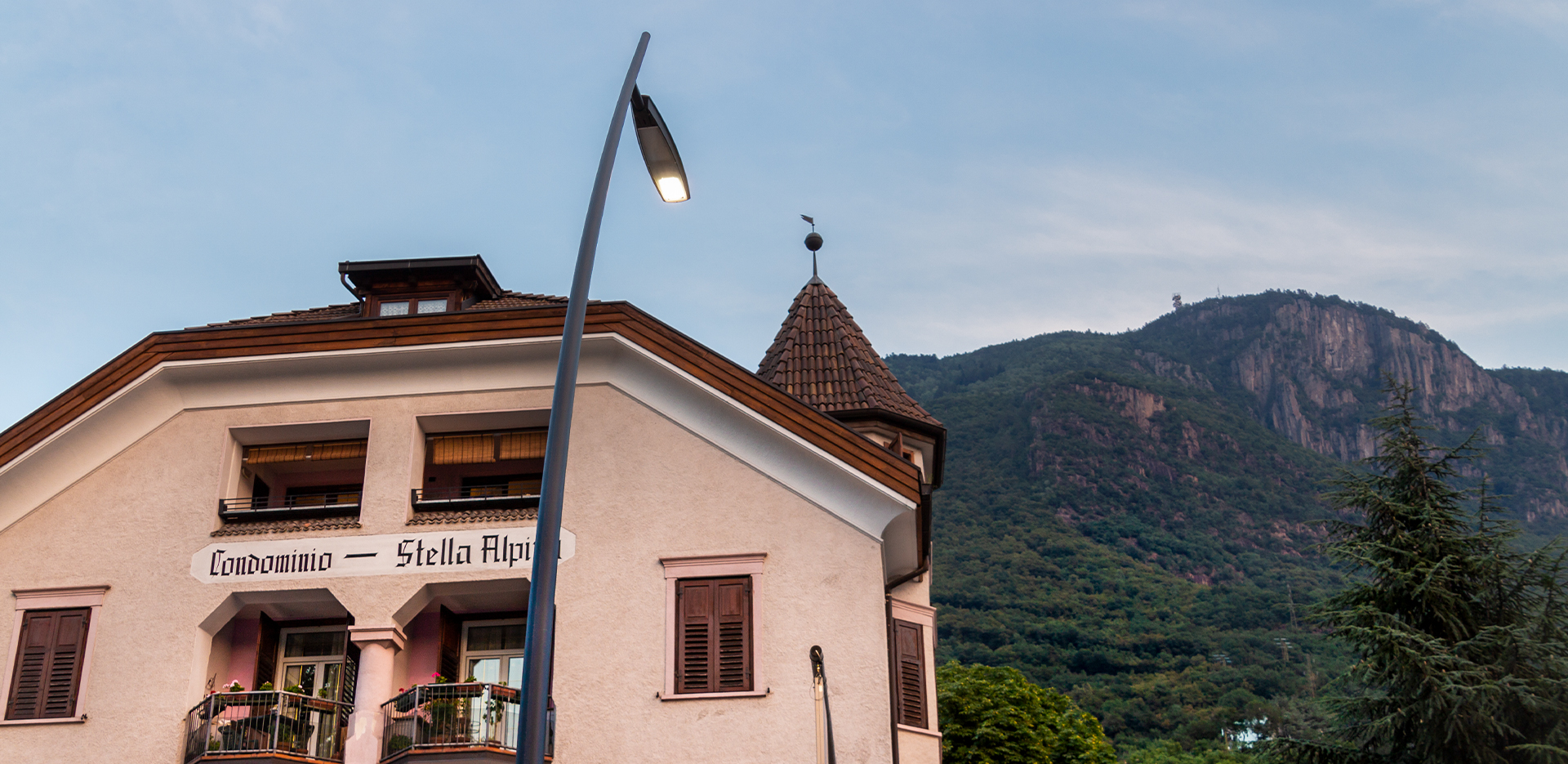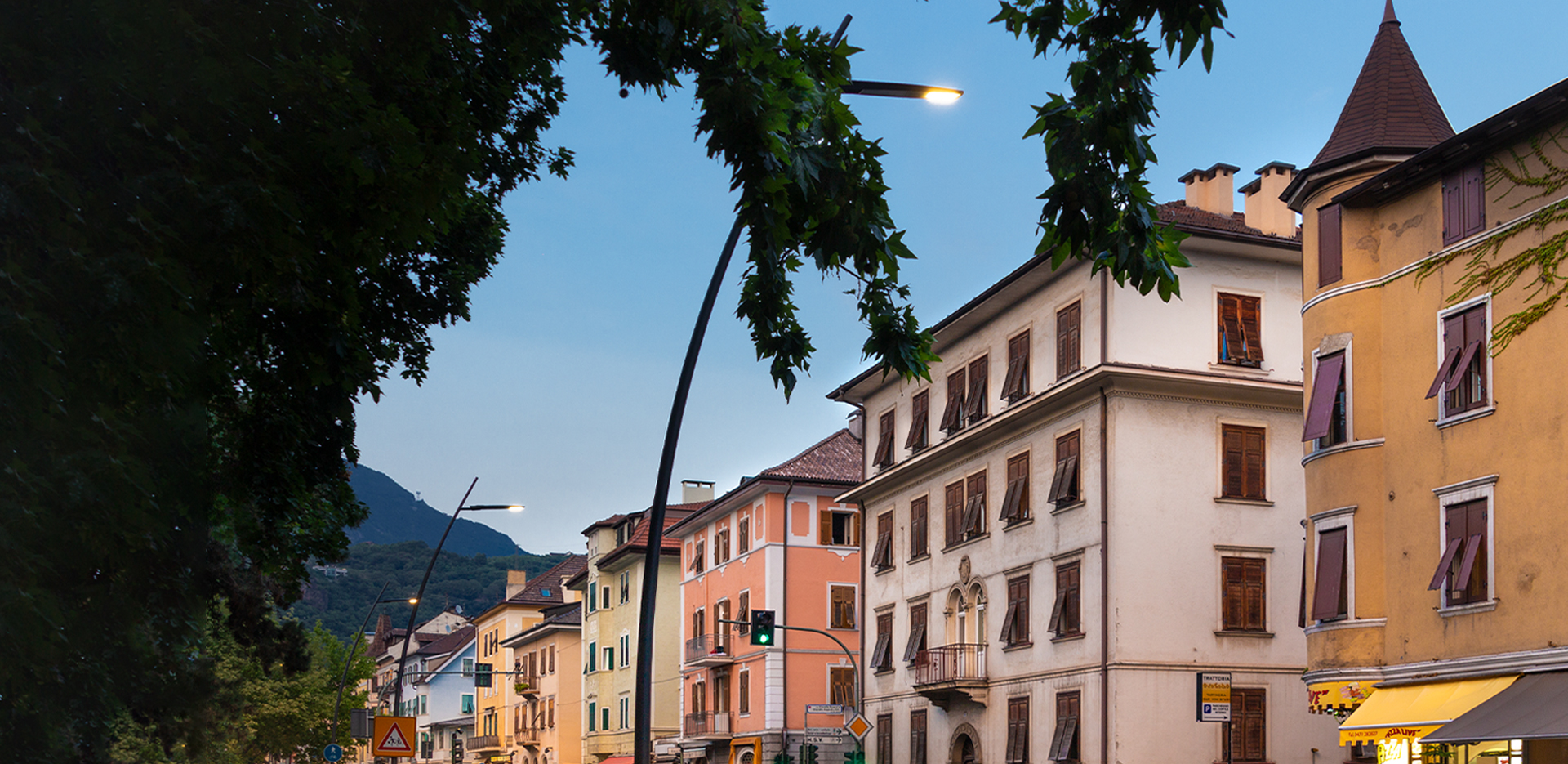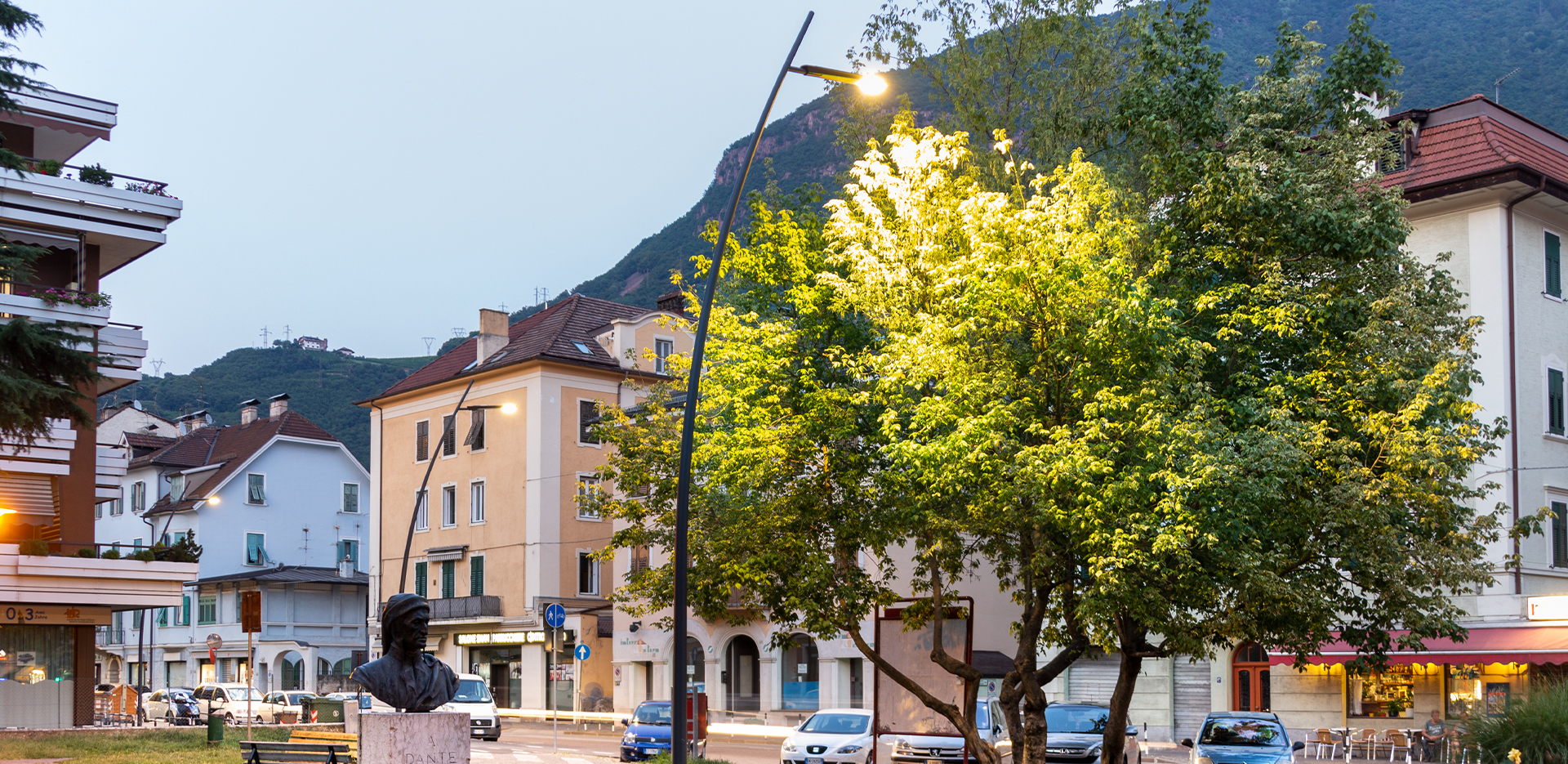 Related projects
Discover other LED public lighting projects