LED tunnel lighting of Strand Tunnel
AEC Illuminazione has been chosen for the new LED lighting of the Strand tunnel in Norway. The tunnel is 440m long and its construction represented an important part of an avalanche protection program on multiple roads in the west and north of the country. AEC Illuminazione supplied the LED lighting system for tunnels Galileo EB, guaranteeing drivers maximum safety and visual comfort.
The goals achieved
The LED lighting of the Strand tunnel was created with high-performance solutions that ensured high performance and a clear reduction in costs. Find out more about all the benefits.
More security
Sharp lighting throughout the gallery
Greater light uniformity along the entire length of the tunnel, both at the entrance and at the exit, reducing the risk of accidents.
Low consumption system
Reduced consumption and low maintenance
High-performance LED tunnel floodlights that guarantee a quick return on investment.
Visual comfort
Reduction of light glare
The specific optics for tunnel lighting reduce glare for greater visibility.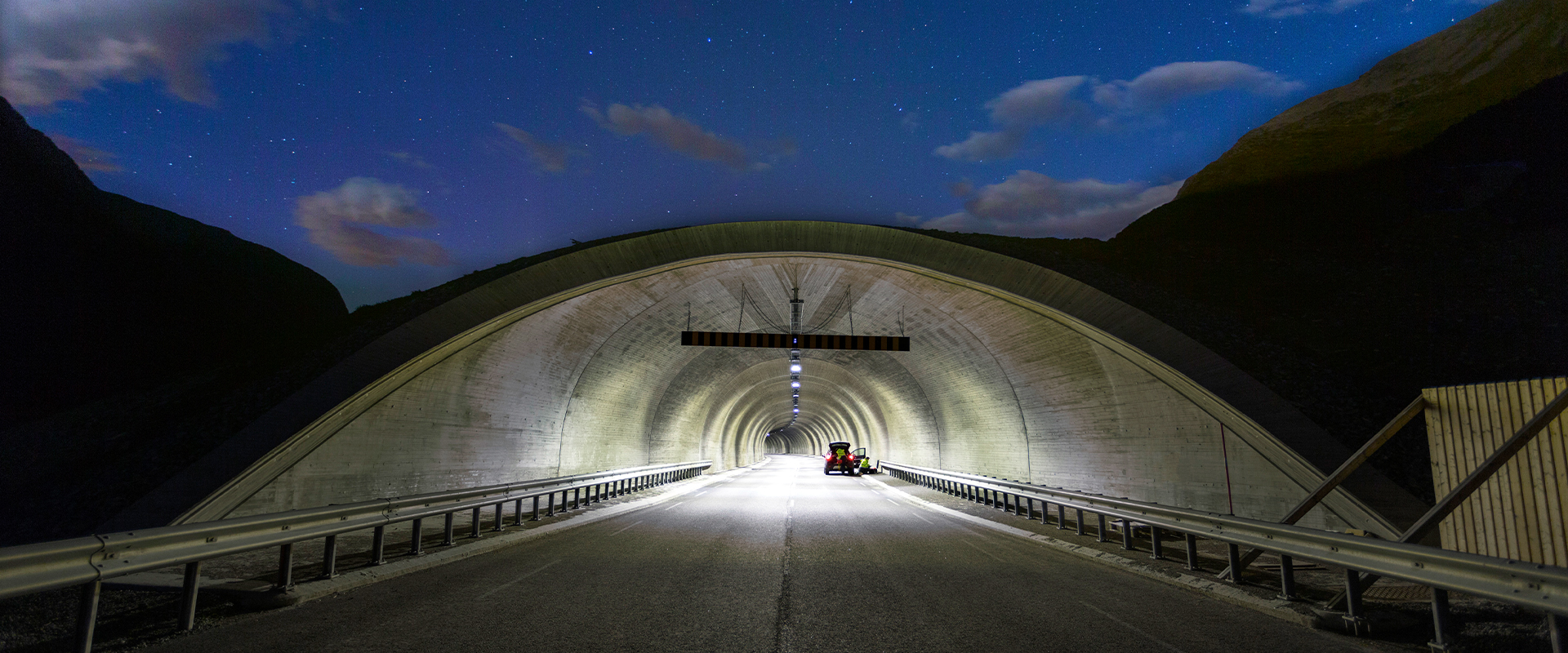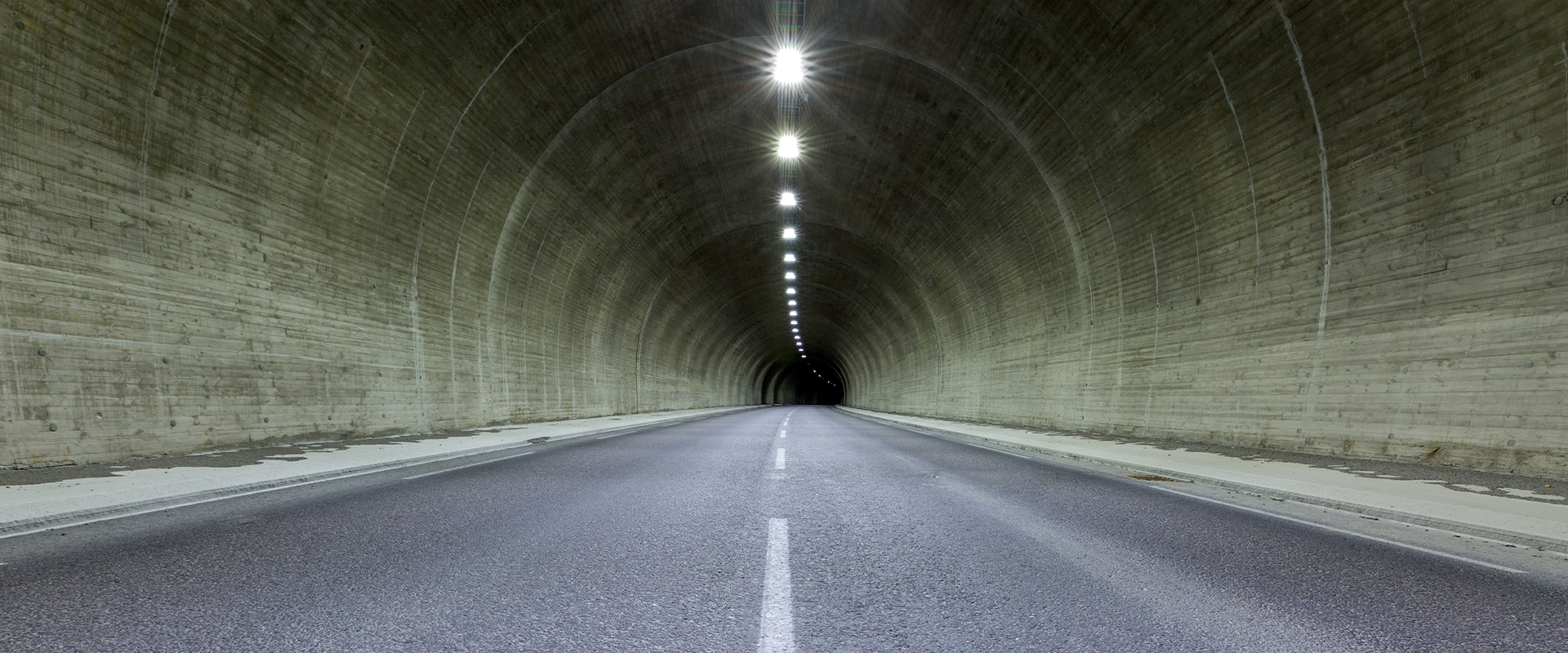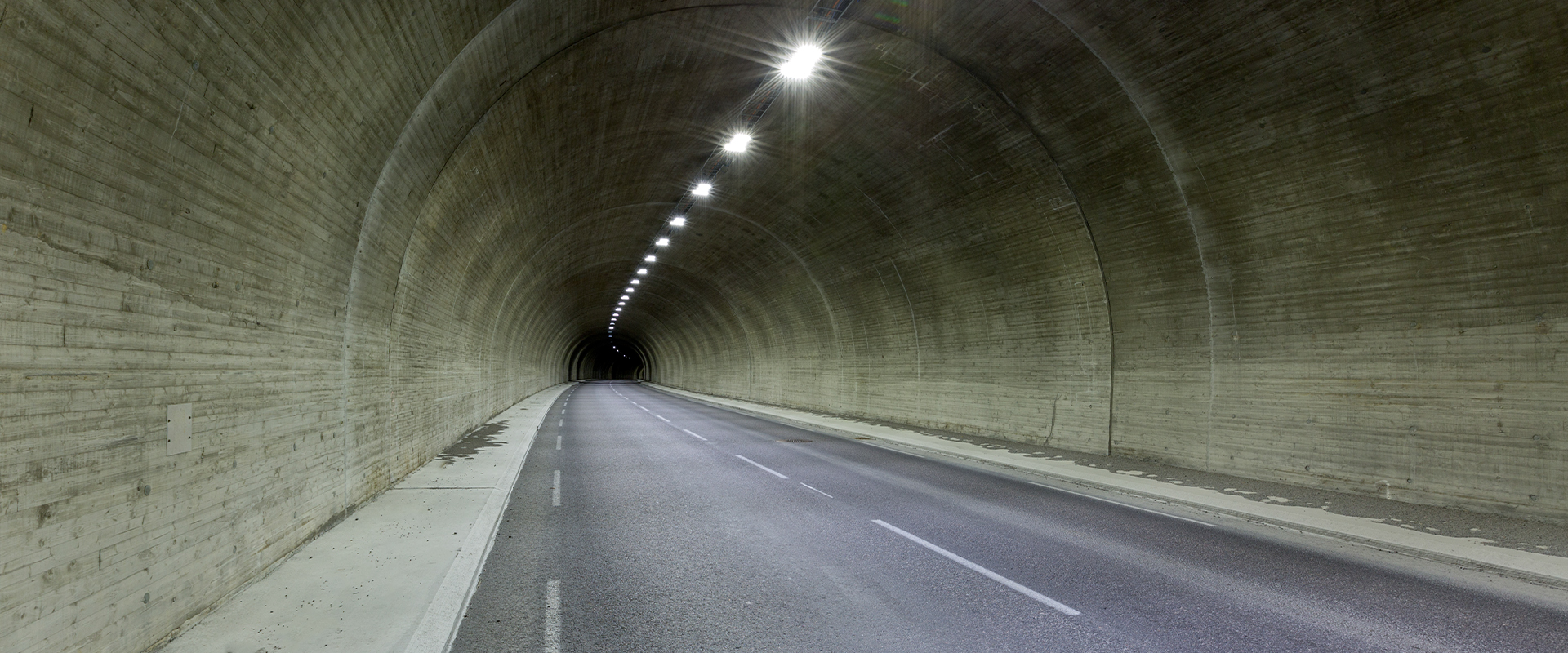 Product used
Discover the product used for LED tunnel lighting of Strand tunnel
Related projects
Discover other LED tunnel lighting projects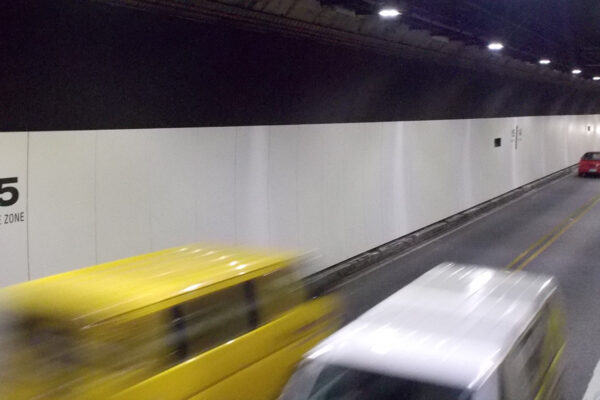 Mount Victoria Tunnel
New Zealand
Discover the first New Zealand tunnel illuminated with LED technology.
Discover the project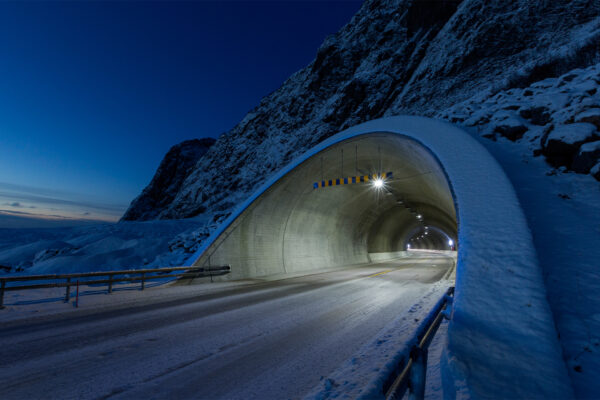 E10 & Hamnøy Tunnel
Norway
Discover the tunnel lighting project of the Norwegian tunnel on the E10.
Discover the project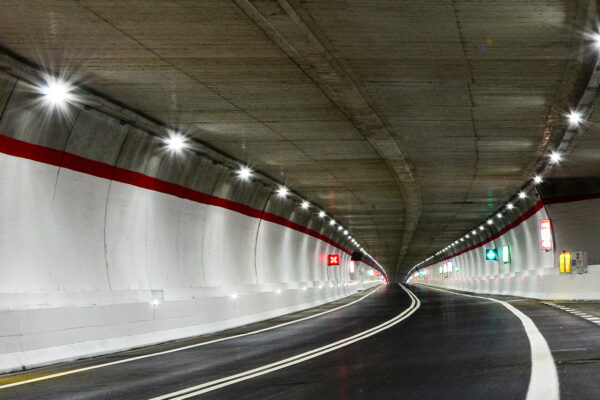 Valnerina Tunnel
Italy
Discover the LED tunnel lighting project of Valnerina Tunnel on the Terni-Rieti route.
Discover the project