Tunnel lighting and underpass LED lights
Efficient and connected underpass and road tunnel lighting. Minimize closures and remotely manage your road tunnel with AEC's tunnel lighting systems.
LED floodlights for tunnel lighting
Discover the AEC's solutions and systems for tunnel lighting and underpasses, such as efficient LED floodlights with greater energy efficiency and lasting performance over time. Road tunnels are particular areas where it's necessary to guarantee the total safety of travellers and the reduction of accidents to ensure the smooth flow of traffic. The specific LED sources for street and road tunnel lighting developed by AEC guarantee uniform distribution of the light beam and high visual comfort , reducing glare to allow travellers to travel at a constant speed.
Choose LEDs for tunnel and underpass lighting
Cost reduction
High efficiency and low maintenance for your tunnel lighting
Achieve high energy savings and reduce maintenance costs thanks to the LED sources for tunnel lighting designed by AEC. Manage the luminous flux by reducing the periods of inactivity of the installation and the related CO2 emissions.
Increased security
Keep traffic flowing smoothly with LED lighting floodlights
Road tunnel lighting solutions illuminate the tunnel clearly, allowing travellers to travel at a constant speed, reducing the risk of traffic jams and traffic accidents.
Better experience
Enhances the driving experience with LED lighting luminaires
Increase visual comfort when entering and exiting thanks to AEC's LED lighting systems for tunnels and underpasses. Make the visual perception of colours faithful thanks to LED sources with a high colour rendering index.
Why illuminate a tunnel with LEDs?
Smart systems for tunnel lighting
Intelligent control systems for reliable LED lighting of underpasses. With LED technology, the customer can easily manage the system remotely and installers benefit from simplicity in installation and maintenance.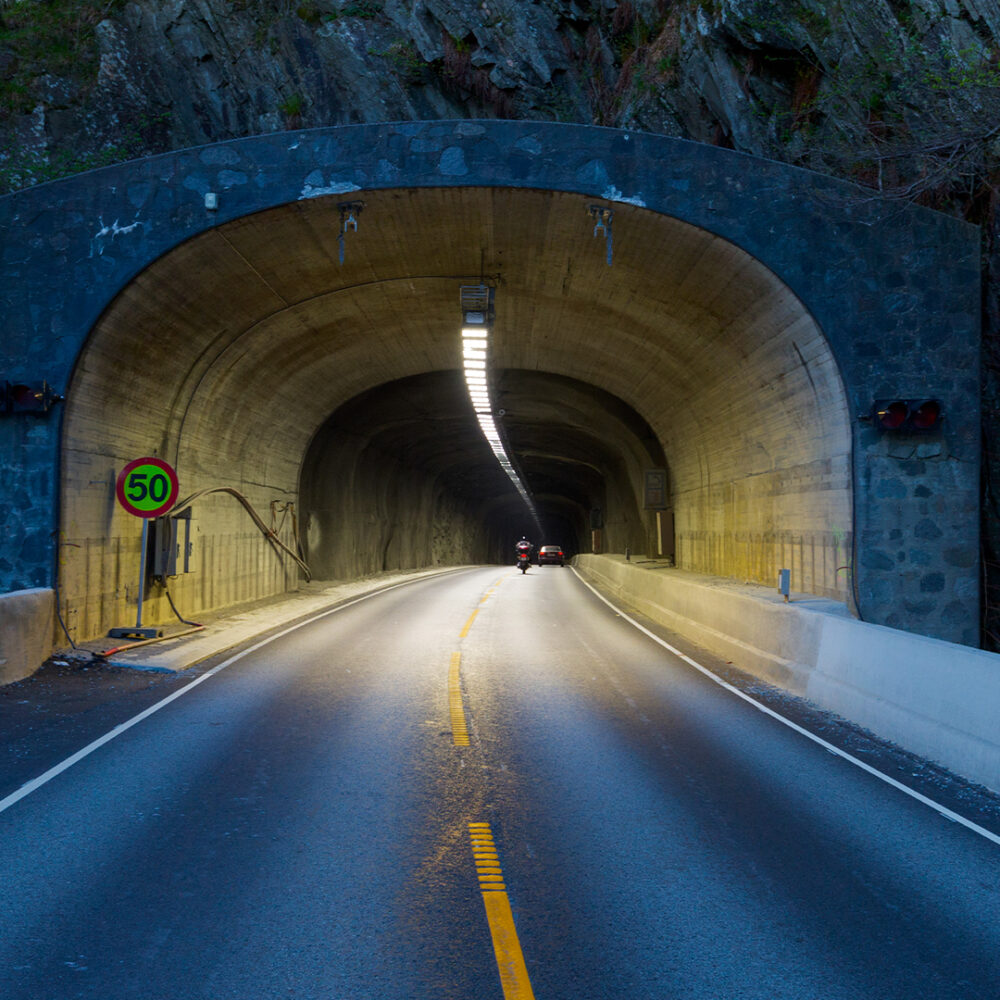 Increase safety for travellers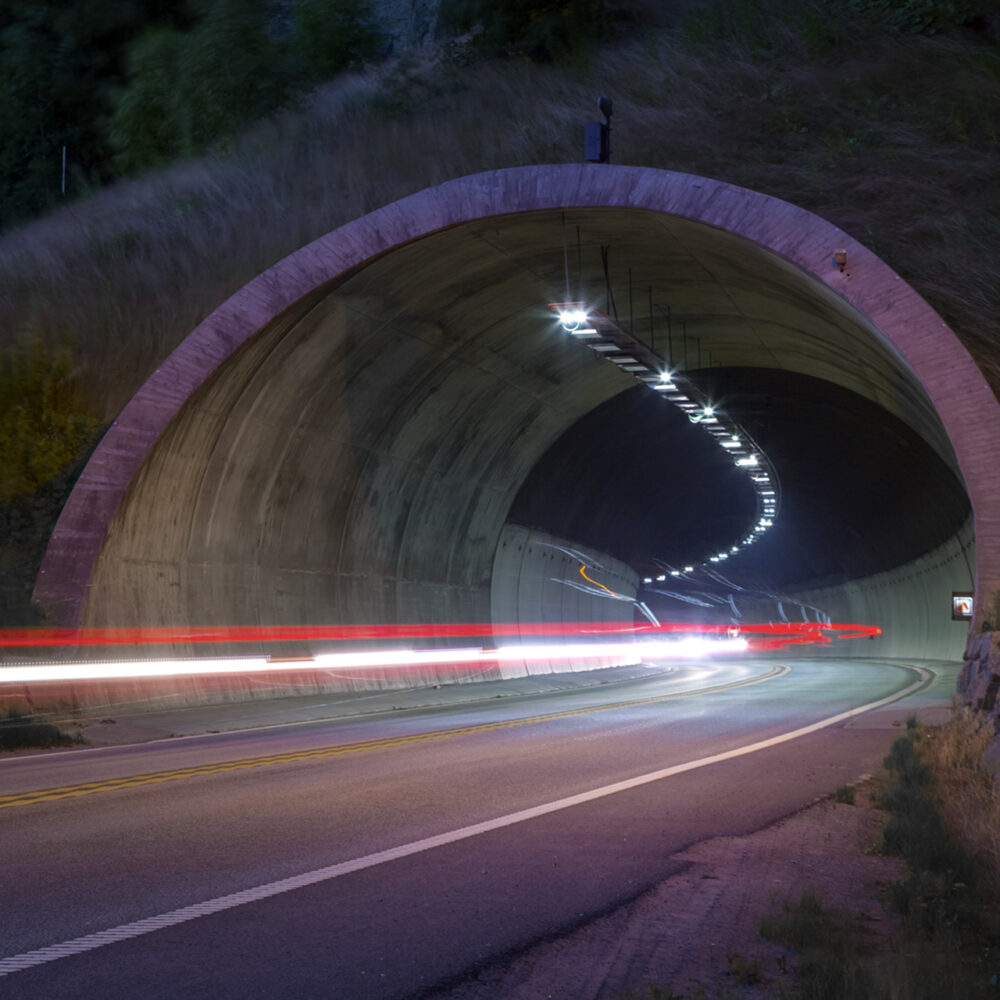 Ensures maximum visual comfort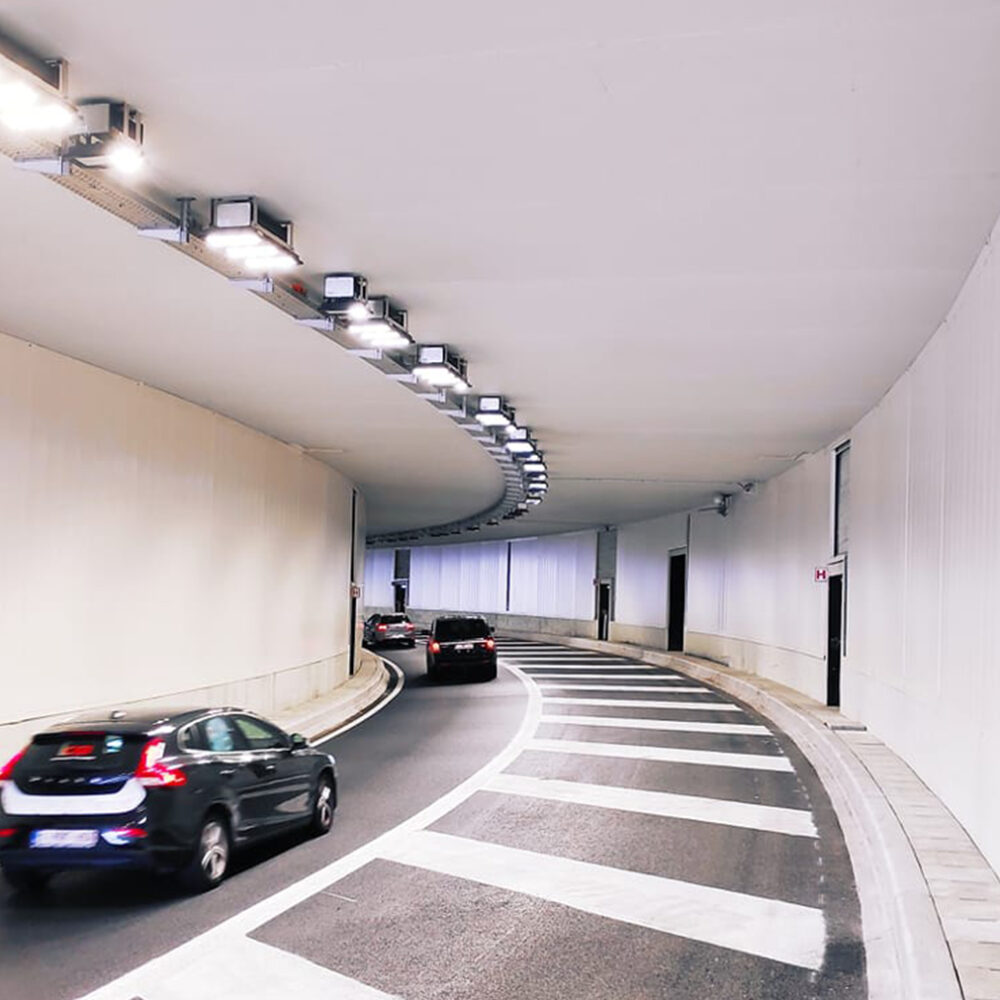 Adjust the flow according to the traffic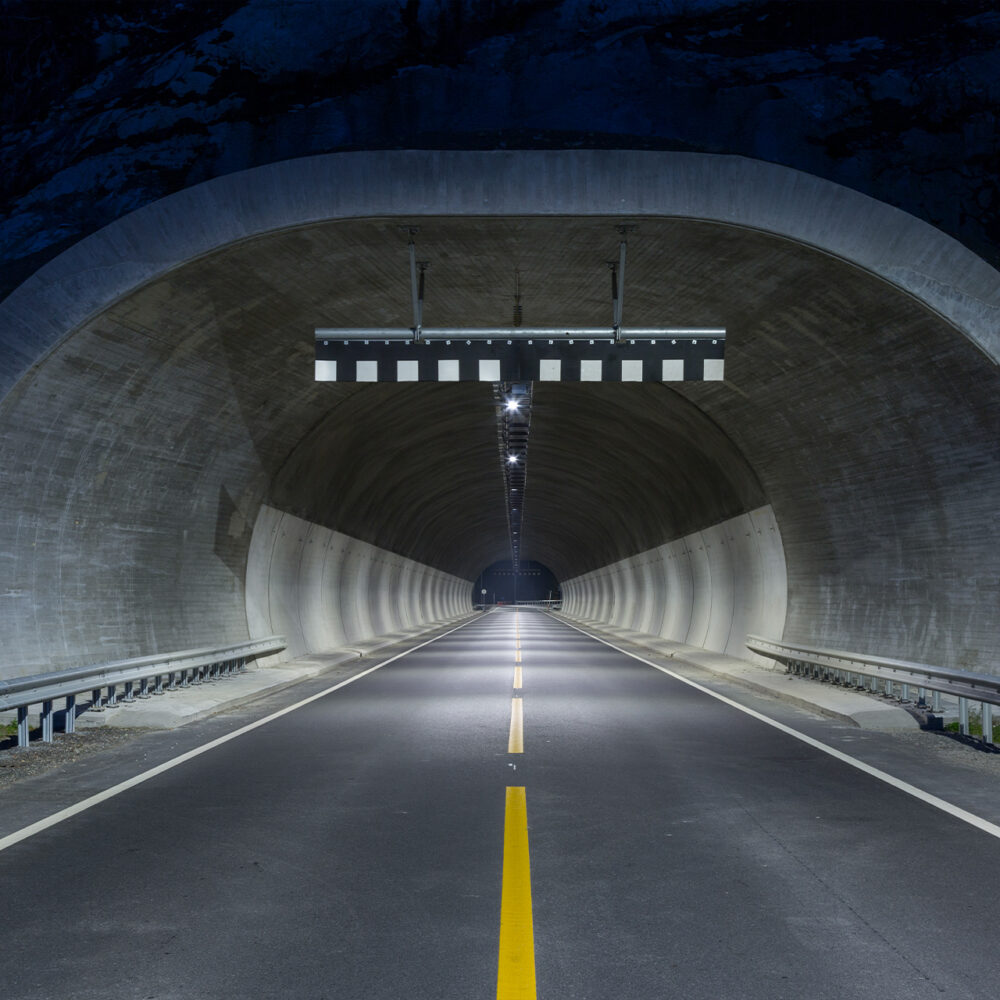 Smart lighting management
Which lamps are used for tunnel lighting
Discover the main tunnel lighting fixtures
Examples of LED road tunnel lighting
Get inspired by our tunnel lighting projects
We follow you in every design phase
Energy analysis
Tailored for you.
Regardless of whether you are replacing some fixtures or completely renovating the lighting system, we can help you find the best possible solution, with a view to energy saving and performance. Ask us for a free consultation, together we will create a detailed plan tailored for you by analyzing the pre-existing situation.
Light consultancy
Our know-how at your service.
AEC Illuminazione's know-how is at your service. We will help you create the most effective long-term lighting plan possible: from a completely new installation to a simple LED retrofit. Rely on us to receive personalized and targeted advice according to your real needs.
Sales support
Dedicated assistance.
With our commercial network, present in every Italian region and in 40 countries around the world, we can directly serve all markets and offer an efficient and targeted service to our customers. Contact us for a no-obligation advice on how to make your lighting system more efficient and get a quick return on investment.
Contact us for a free consulting
Trust the professionalism of an Italian company and choose 100% Made in Italy products