LED lighting of Aristotelous Square
Located right in the heart of the city, "Aristotelous Square", with its monumental architecture, is considered the central and historic square of the city. Its extraordinary view of the Thermaikos Gulf as well as the Olympus massif in the distance, make the square a place worth visiting in Thessaloniki. Aristotele Square is one of the few European squares stretching towards the sea and is the urban reference point for citizens and tourists of the city with its monuments, restaurants and cafes. The public lighting project for the square was entrusted by the local Municipality to AEC Illuminazione which, collaborating with local partners, was able to provide solutions with low energy consumption that guaranteed high performance and visual comfort at the same time.
Aristotle Square is now a modern area
Choosing LED technology, as well as representing an advantage in terms of energy efficiency, also means having the opportunity to improve safety in public places and enhance urban spaces. In this case, the conversion of the LED lighting in Aristotelous Square, in addition to bringing significant energy savings to the Administration, has made the symbolic place of the city safer and more usable. Find out how LED lighting can improve citizens' usability of urban areas and public squares.
The context
The beating heart of the city of Thessaloniki, Aristotle Square is one of the few European squares directly reaching out to the sea. It was designed by the famous French urban architect Ernest Michel Hébrard and completely rebuilt following the great fire of 1917 that destroyed the city. Before the intervention, the electrical system was composed of discharge lamps.
The AEC solution
The Municipality of Thessaloniki has chosen the efficiency and high power of GALILEO floodlights for the LED lighting of Aristotelous Square. The goal was to ensure greater visibility and safety in a ​​high traffic area: given its large size, demonstrations and events are often organized in Aristotele Square.
The advantages
The conversion of LED lighting throughout the square has brought significant energy savings to the local administration, while at the same time ensuring maximum visual comfort for people. The result is perfect uniformity of light and better visibility at any time of the night.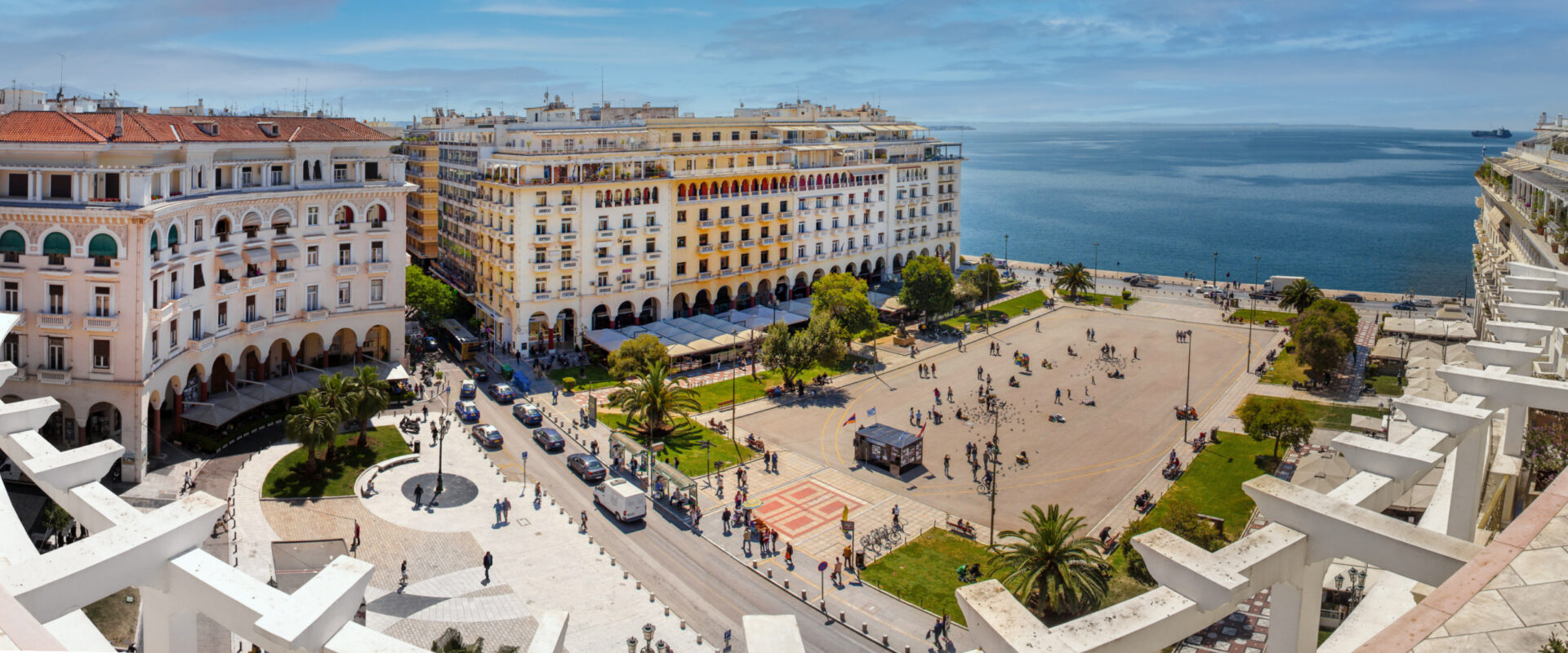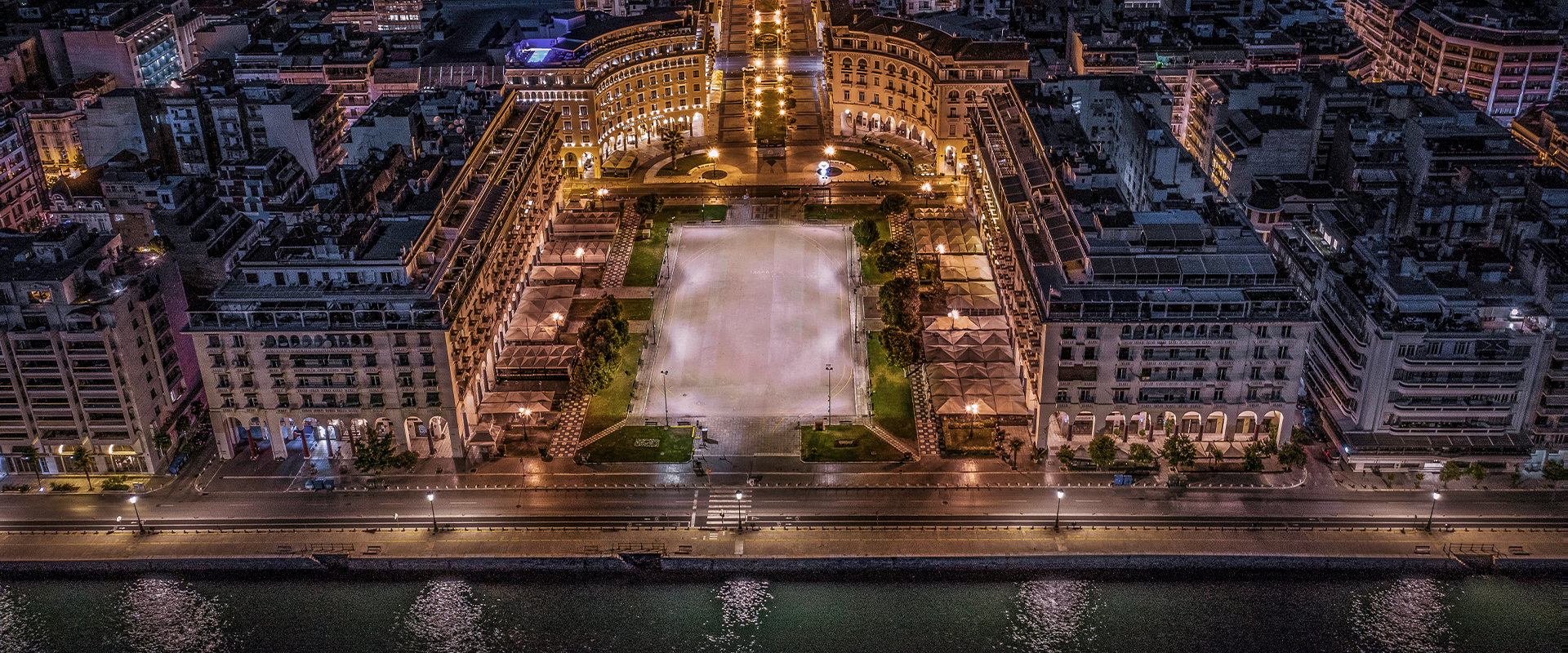 Product used
Discover the product used for LED lighting in Aristotle Square
Related projects
Discover other LED public lighting projects