Urban lighting: public parks, squares and public areas
Urban LED lighting solutions, capable of guaranteeing maximum visual comfort for passers-by.
Enhance public spaces with urban lighting
Urban spaces such as public parks, squares, city centers represent meeting areas that can be enhanced by LED lighting. Urban lighting also plays a fundamental role in safety. Urban LED lighting of areas such as parks and public gardens also requires specific products that are different from urban city streets. AEC Illuminazione offers solutions and optical systems aimed at lighting all these specific urban areas, find out more or ask for a no-obligation consultation.
Why choose urban LED lighting?
Different solutions for every urban area
The city landscape presents totally different areas that require specific urban lighting solutions.
Advantages of LED urban lighting in public parks
Increase security
Safe parks even at night.
Adequate LED urban lighting in public parks makes it possible to increase the safety and well-being of citizens, making these areas usable even at night, preventing criminal acts and vandalism.
Visual comfort
Even at low heights.
The LED luminaires used to illuminate public parks or cycle-pedestrian paths must guarantee maximum visual comfort for pedestrians, being installed on low poles.
Light only where it's needed
Prevent light pollution.
AEC Illuminazione street lamps for urban lighting are designed with optical systems that limit the light beam only where it is needed, to prevent light pollution.
Urban lighting of squares and monuments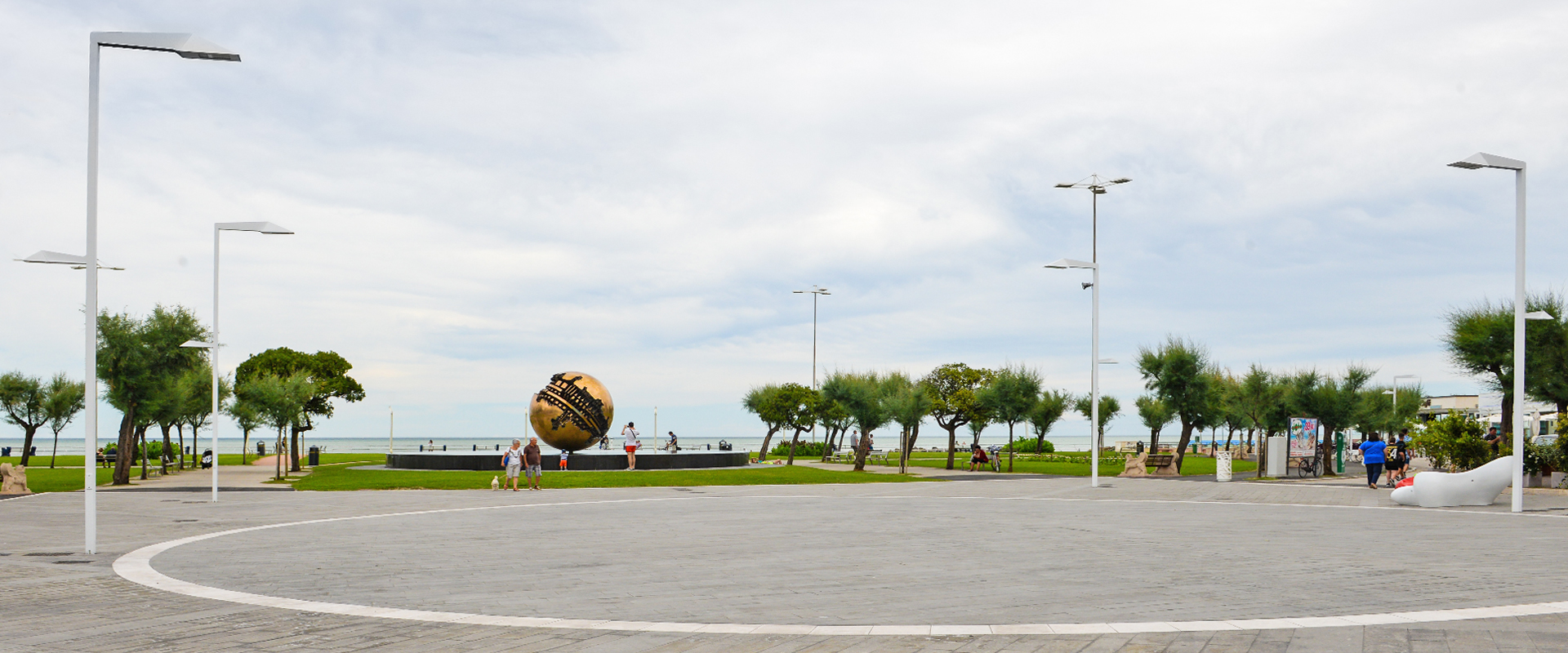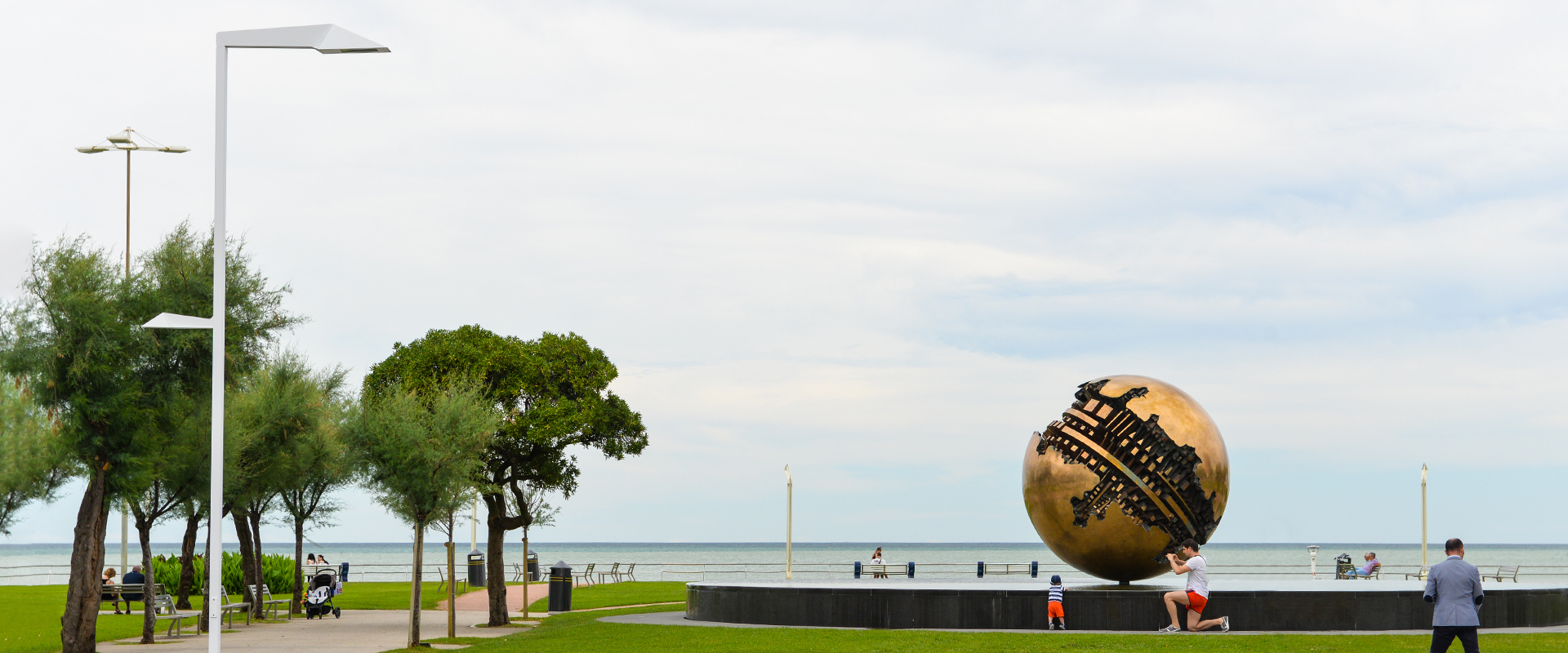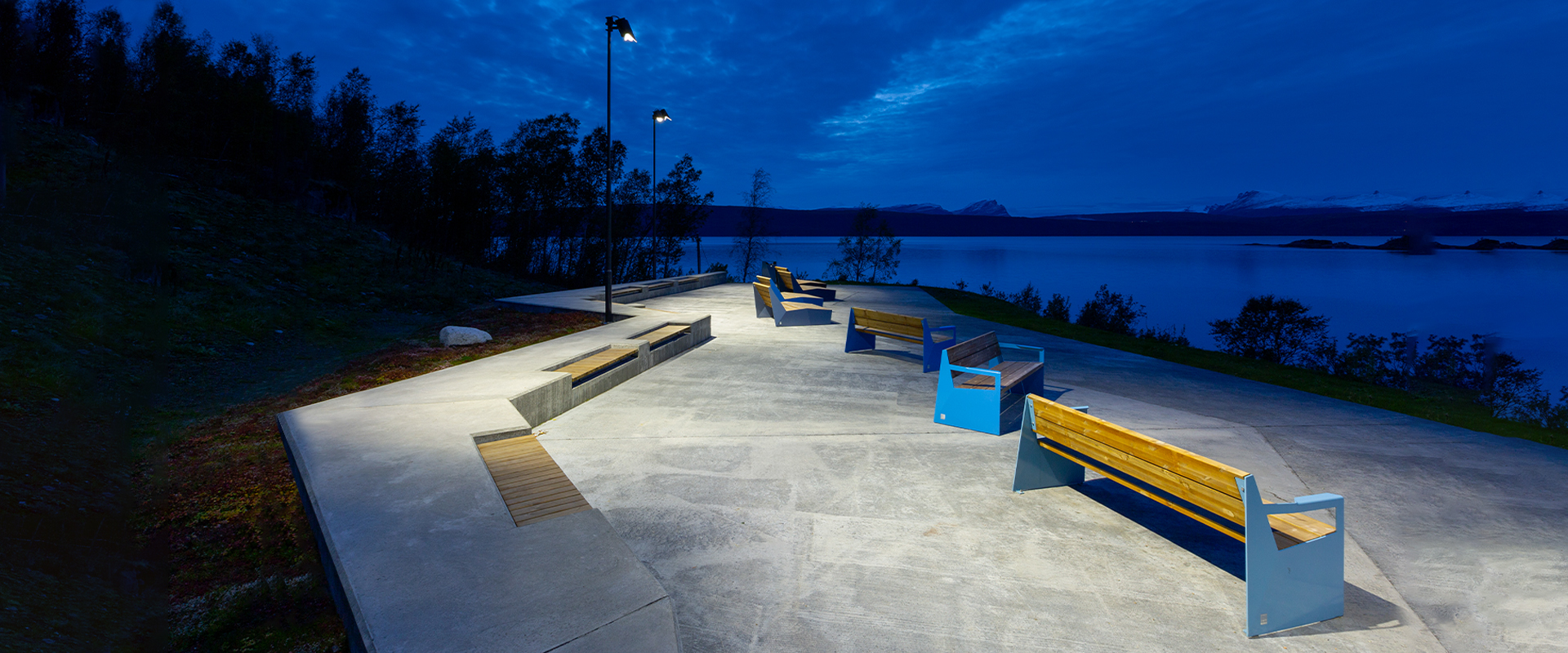 Be inspired by our urban lighting products for squares and monuments
Make the city stand out
LED Lighting of city streets and large pedestrian areas
Make the city stand out
LED Lighting of city streets and large pedestrian areas
Urban lighting of large pedestrian areas
LED floodlights with very compact dimensions and outstanding lighting performance, to be installed for example under the eaves, are the perfect solution for lighting large pedestrian areas such as city streets in historic centers or large squares.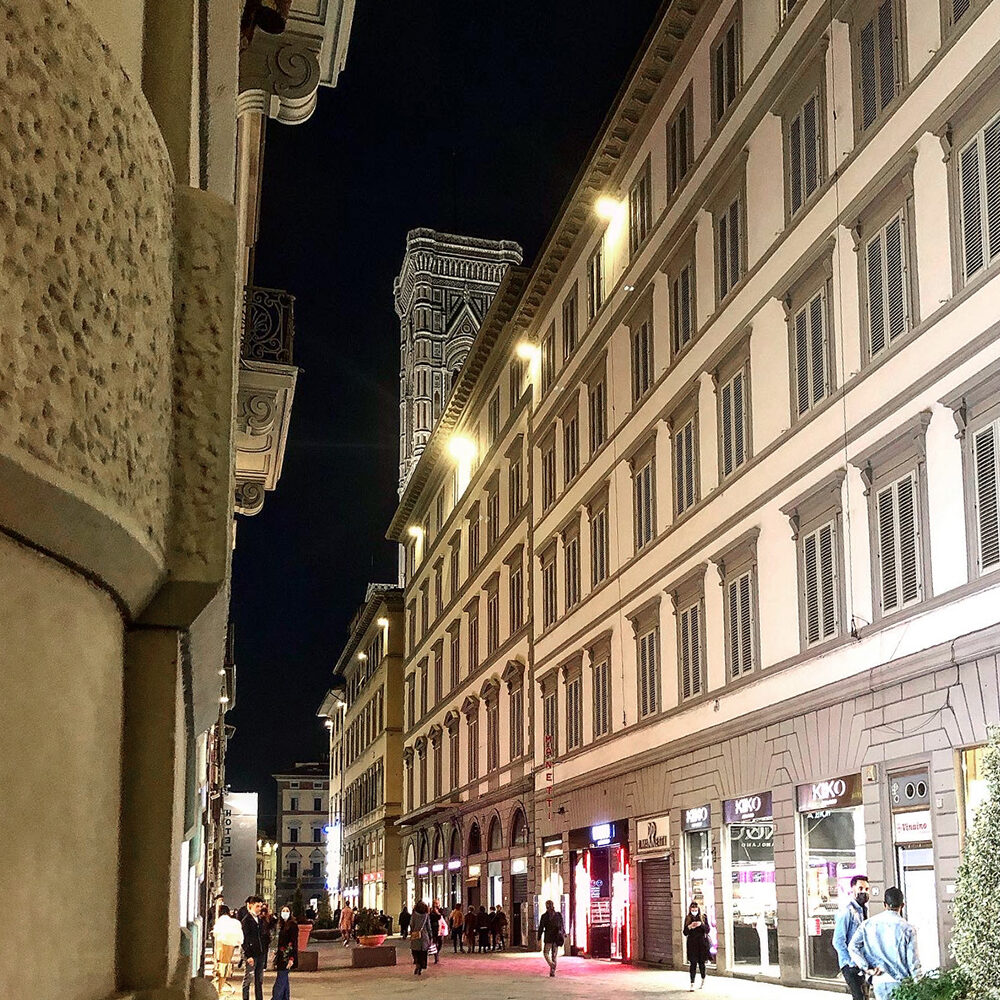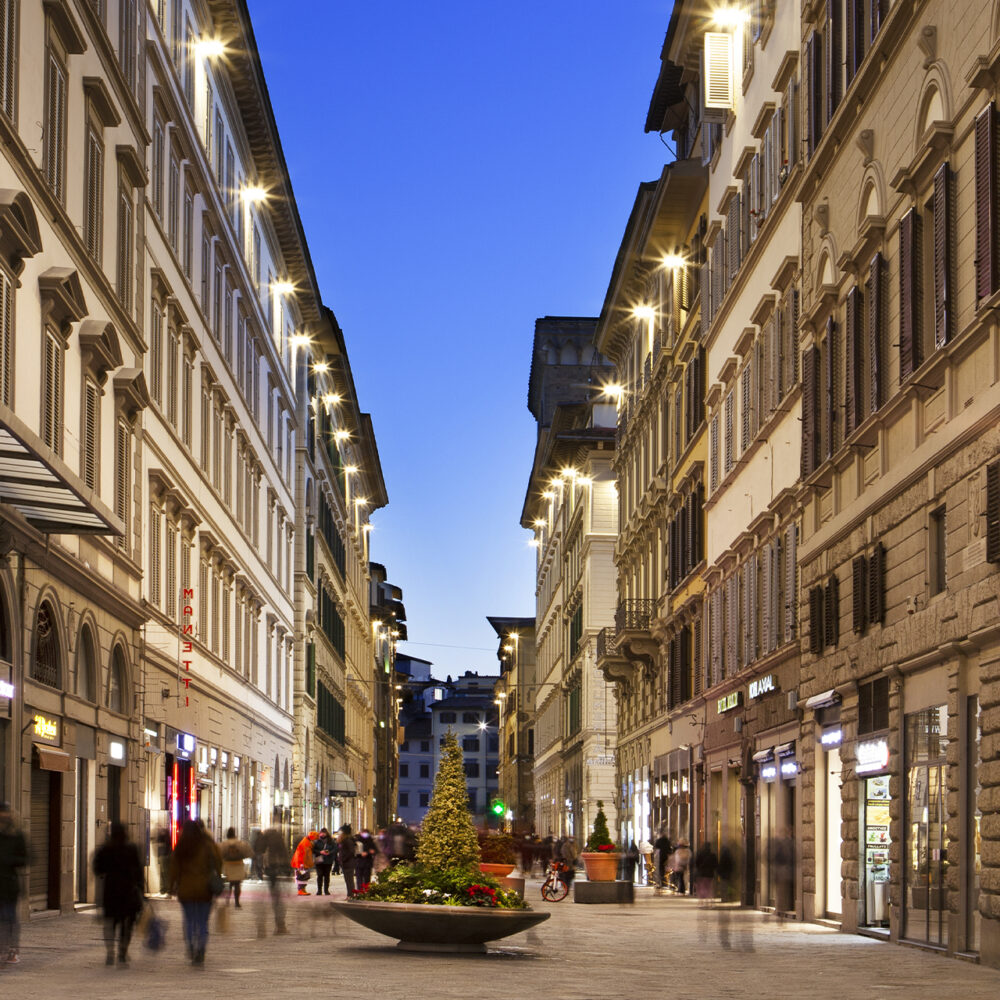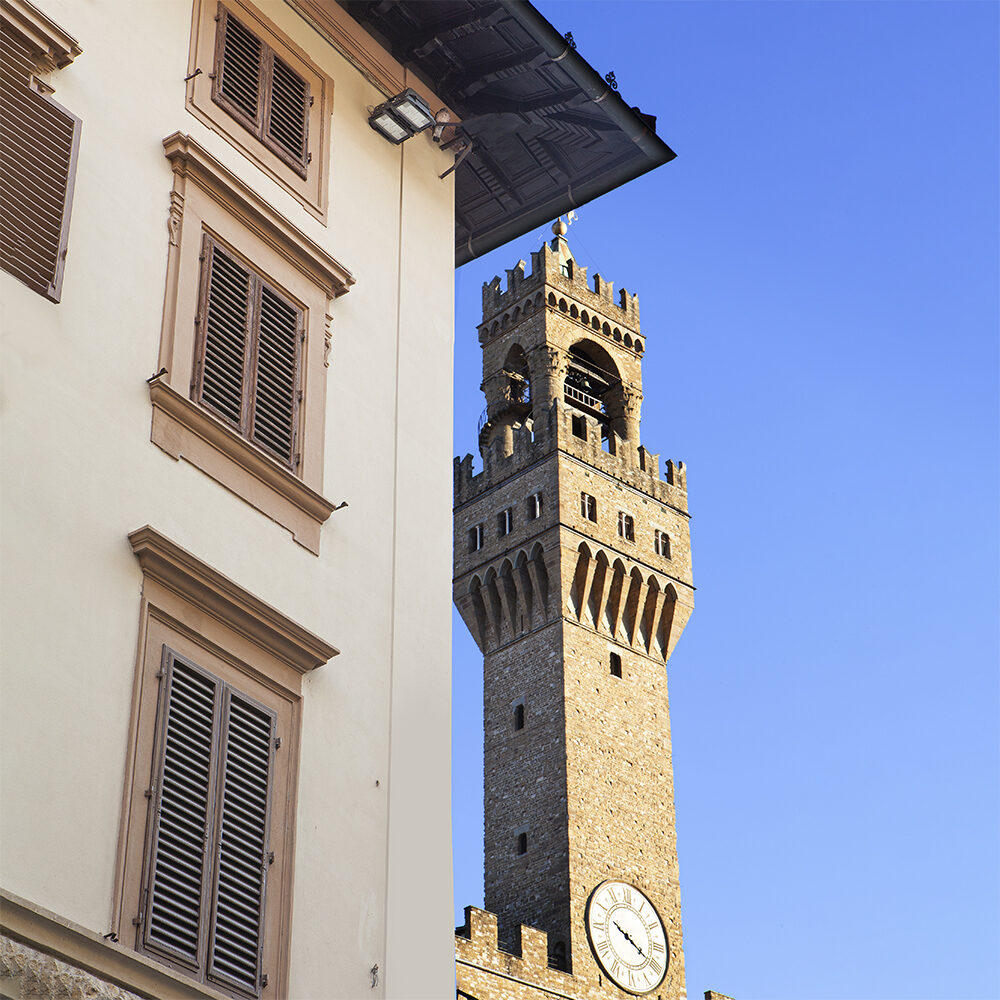 Eaves installation solutions
Urban lighting floodlights of large pedestrian areas and public spaces
High performance and energy savings in a compact size
LED light that upgrades the urban space
The right lighting has a great impact on the "social" and on the way in which the community experiences spaces during the hours of darkness. This approach, increasingly taken into consideration by public administrations, is very interesting as it makes it possible to make urban spaces more accessible and livable by citizens even after sunset. Choosing the correct urban lighting means guaranteeing greater safety and effectively redeveloping even the most problematic areas of the city.
Increase security
An advantage perceived by citizens.
Creating urban lighting for public spaces with highly efficient luminaires and quality LED sources, also brings countless advantages for citizens. Urban LED lighting in fact guarantees a high colour rendering, for the creation of comfortable environments even at night. In addition, greater visibility also has a positive effect on the sense of security of citizens.
Improve attractiveness
For more desirable neighbourhoods.
In addition to choosing urban lighting fixtures with efficient and technologically advanced optical systems, an aspect not to be overlooked is that of design. We provide urban lighting solutions that beautify the surrounding environment. Public lighting has the power to improve the attractiveness of neighbourhoods or redevelop secondary areas.
Reduce management costs
Also eliminating maintenance.
One of the main advantages of converting urban lighting to LEDs is the reduction of operating costs: LEDs consume much less energy than traditional lamps with the same light output. Furthermore, thanks to recent technological upgrades, our luminaires reach and exceed 100,000 hours, or more than twenty years of operation.
Get inspired by the best-selling products for urban lighting
The quality of beautiful lighting, that makes a difference.
The right light for each urban area
The right light for each urban area
We follow you in every design phase
Energy analysis
Tailored for you.
Regardless of whether you are replacing some fixtures or completely renovating the lighting system, we can help you find the best possible solution, with a view to energy saving and performance. Ask us for a free consultation, together we will create a detailed plan tailored for you by analyzing the pre-existing situation.
Light consultancy
Our know-how at your service.
AEC Illuminazione's know-how is at your service. We will help you create the most effective long-term lighting plan possible: from a completely new installation to a simple LED retrofit. Rely on us to receive personalized and targeted advice according to your real needs.
Sales support
Dedicated assistance.
With our commercial network, present in every Italian region and in 40 countries around the world, we can directly serve all markets and offer an efficient and targeted service to our customers. Contact us for a no-obligation advice on how to make your lighting system more efficient and get a quick return on investment.
Contact us for a free consulting
Trust the professionalism of an Italian company and choose 100% Made in Italy products