AEC was Official Stadium Lighting Partner of Norwich FC
AEC installed 222 LED floodlights from the ALO series in the Carrow Road stadium. The AEC brand was also featured on the Norwich City FC's official jerseys for the 2022/2023 season, the year of the partnership.
AEC lit up Carrow Road with LED floodlights
AEC Illuminazione in 2022 signed a partnership agreement with Norwich City Football Club and provided the new LED lighting for the Carrow Road Stadium. A great opportunity for the two companies that share the same values of quality, innovation and sustainability. The integration of the stadium with the new LED sports lighting floodlights designed by AEC allowed the club to improve the experience for spectators, players and match officials, as well as guarantee light shows in the pre-match. As part of the agreement, the AEC crest has been present on the back of the men's first team's shirt during the 2022/23 season, as well as all replica shirts.
"We offer our sincere thanks to Lorenzo Cini, the wider Cini family and all at AEC for their support. This is a really exciting partnership announcement for Norwich City. AEC Illuminazione is an internationally recognised business which prides itself on delivering an outstanding product for its global customer base, whilst staying true to the community values on which it was founded. We can't wait for the fans to see the new floodlights in operation at Carrow Road and look forward to AEC joining us on some amazing evenings throughout the season ahead."
Sam Jeffery
Commercial Director of Norwich City
Carrow Road shines under AEC's light
The sun makes it shine during the day, we make it shine at night. Our 222 LED floodlights light up Carrow Road with plays of light for a guaranteed show. The AEC crest will be present on the men's first team's shirt
For the season 2022/2023
Discover the home kit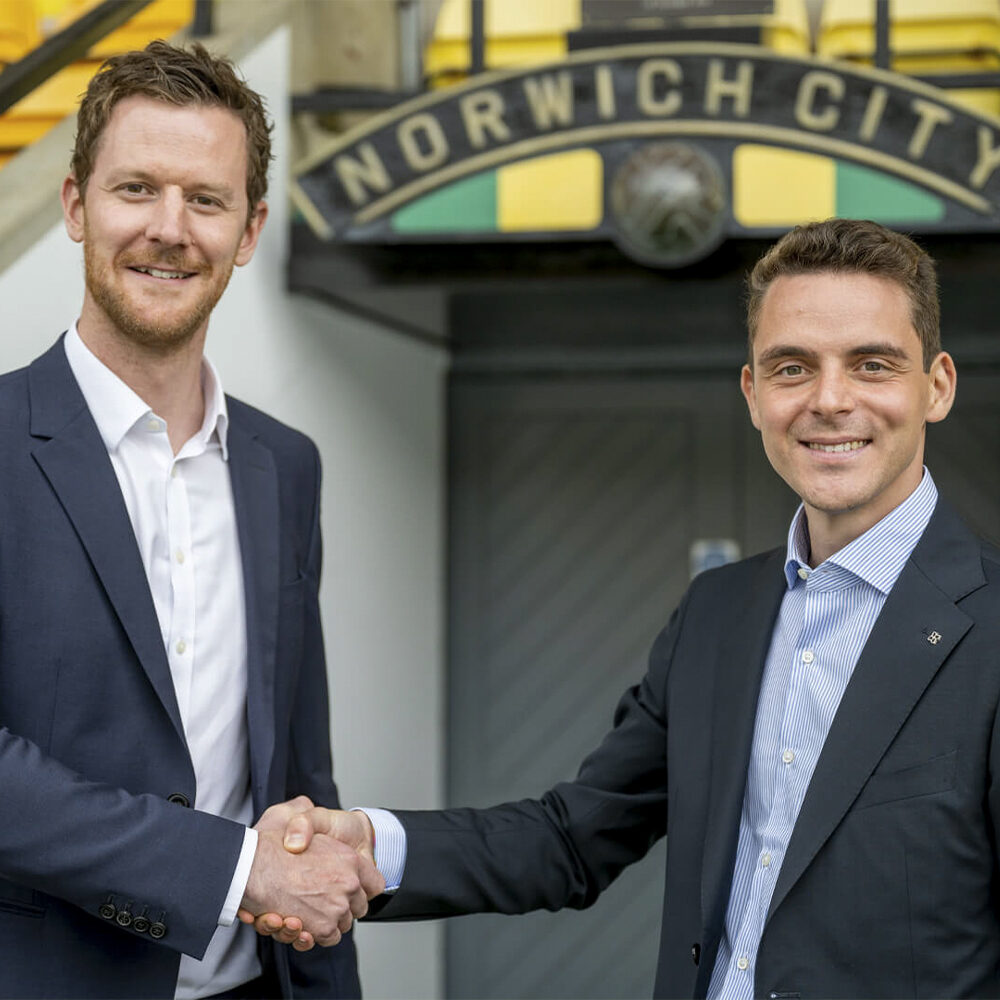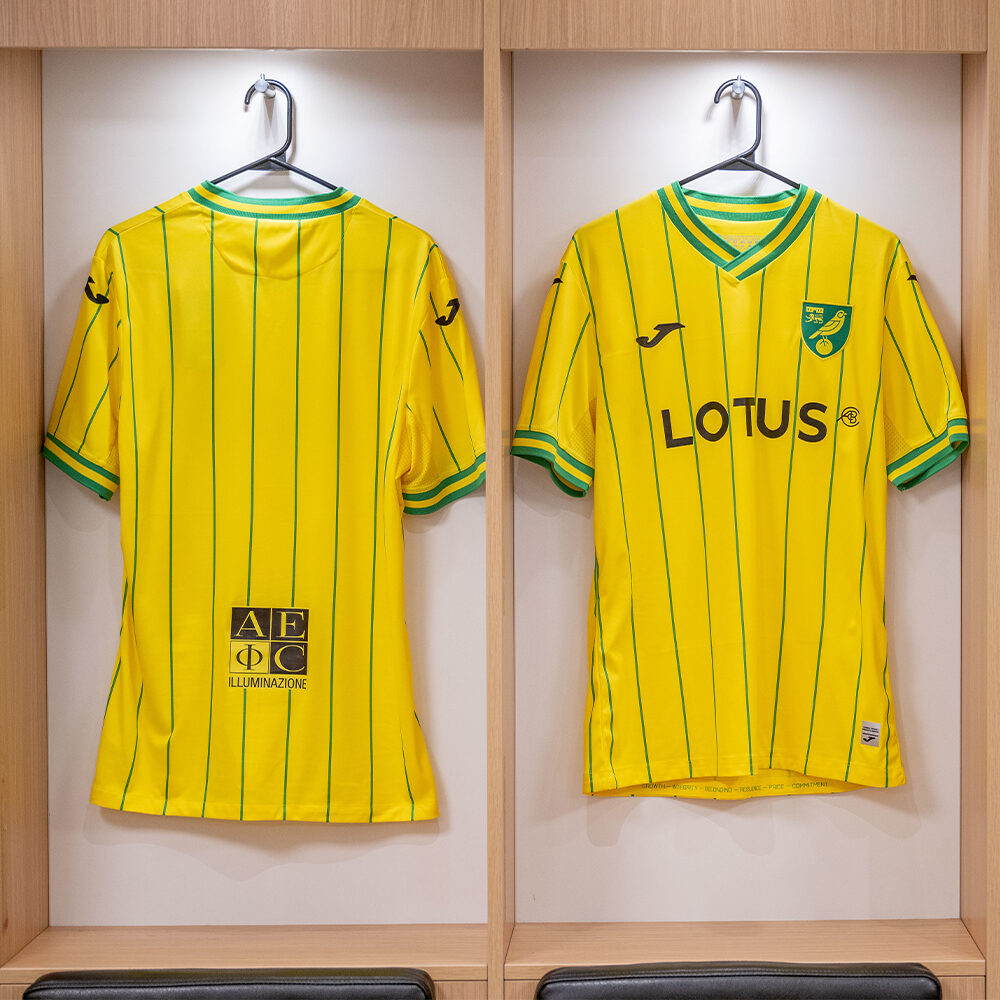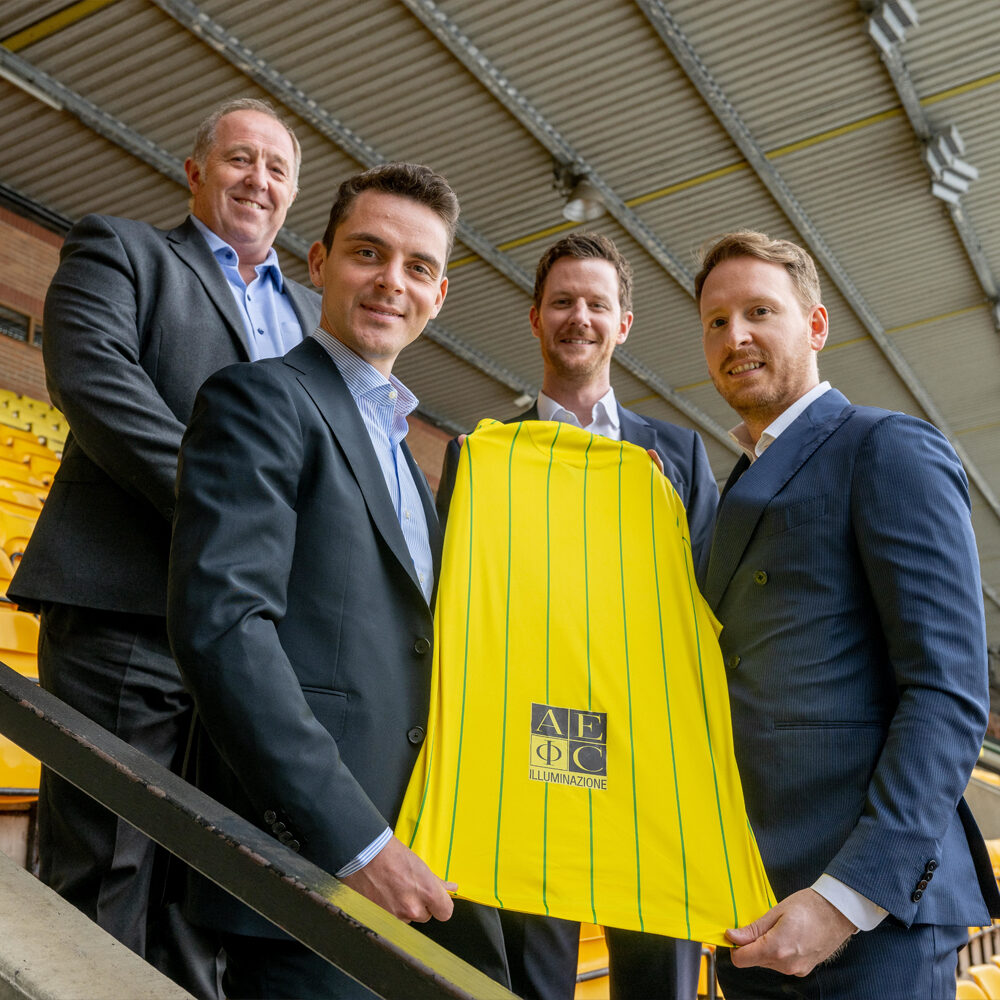 "We are proud to light up the Carrow Road stadium with our Italian floodlights. We are honoured to collaborate with Norwich city which share with us the same values: quality, safety, and sustainability. We look forward to give a new extraordinary light experience to the fans and players."
Alessandro Cini
Managing Director at AEC Illuminazione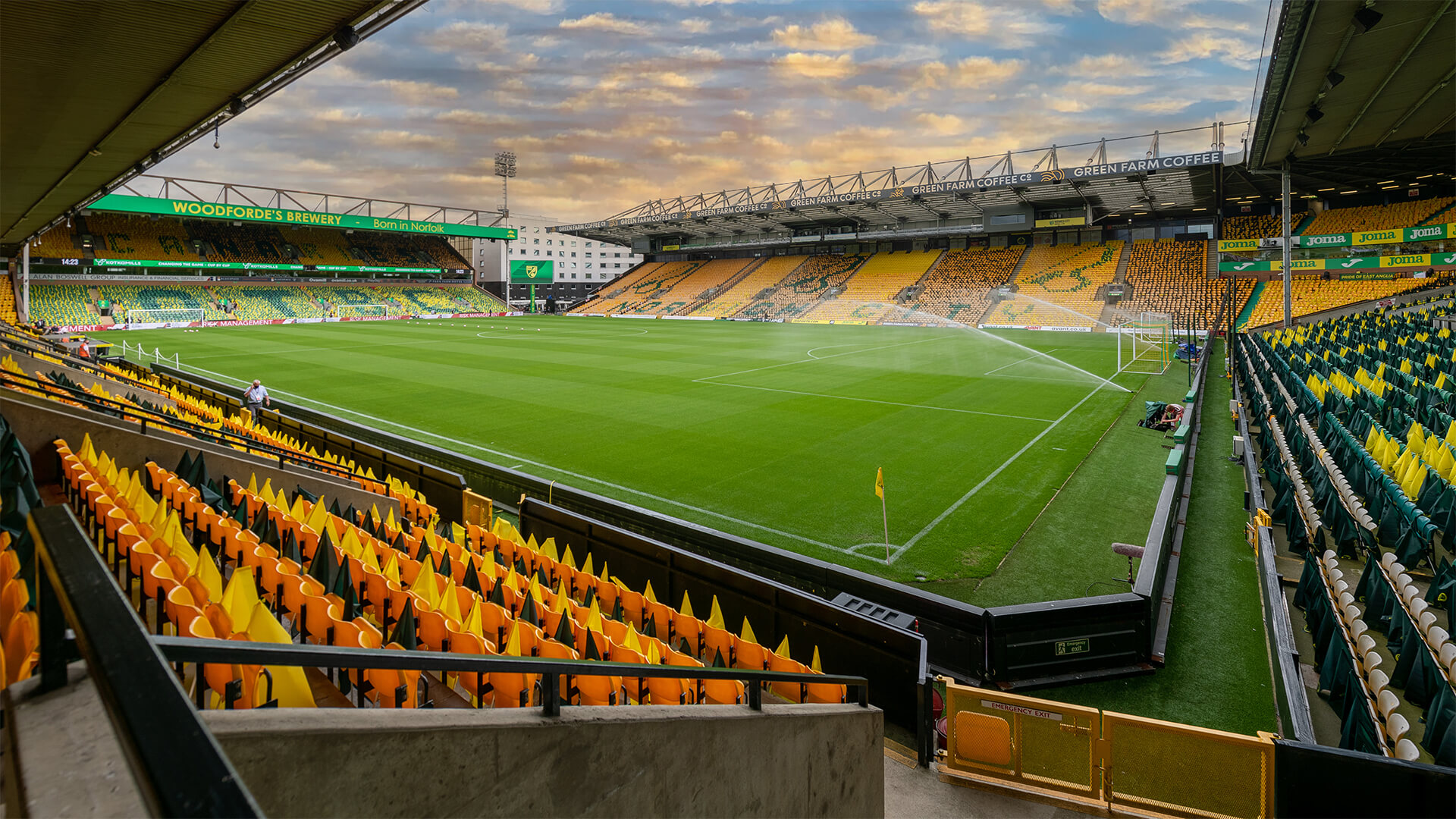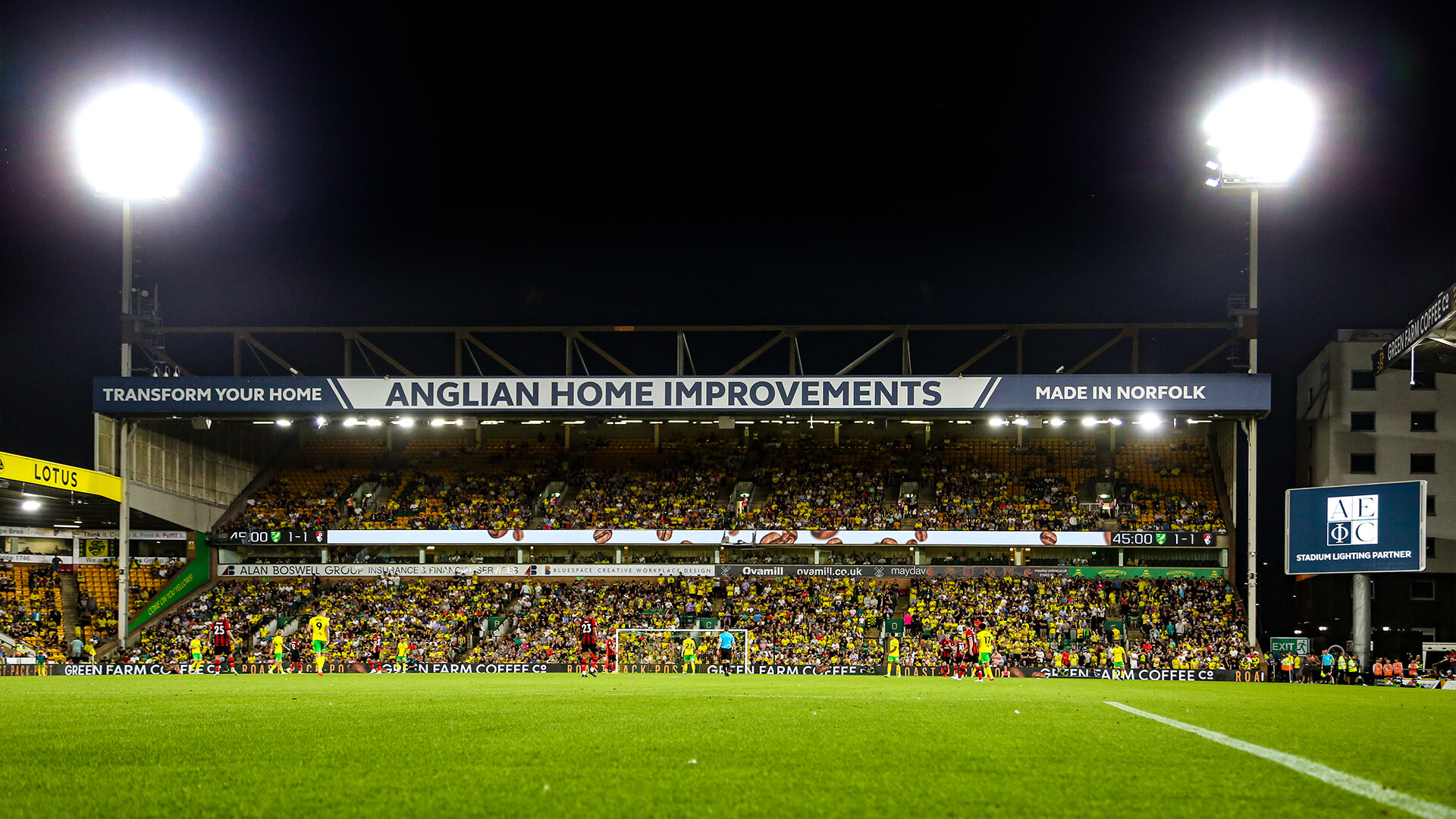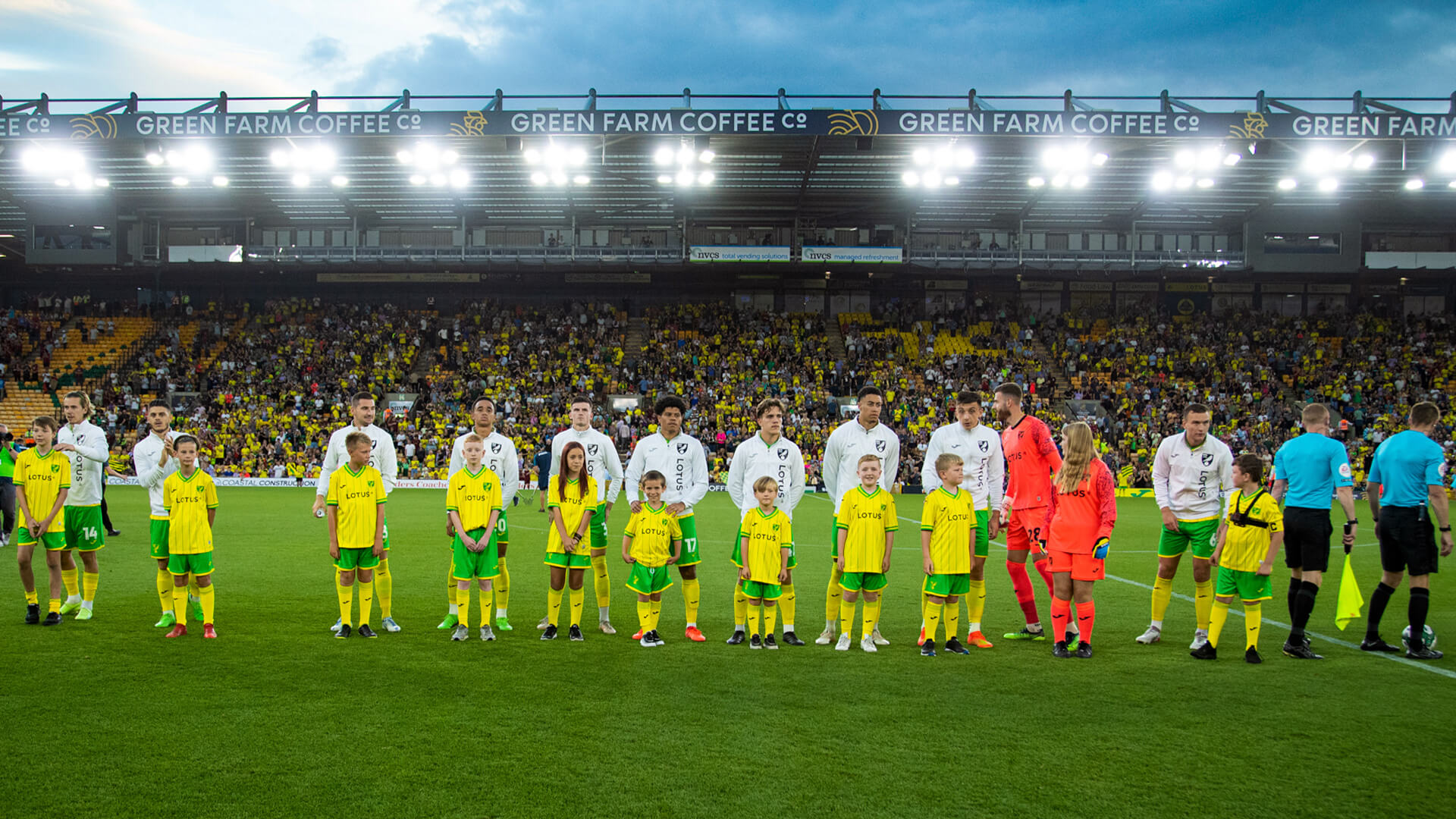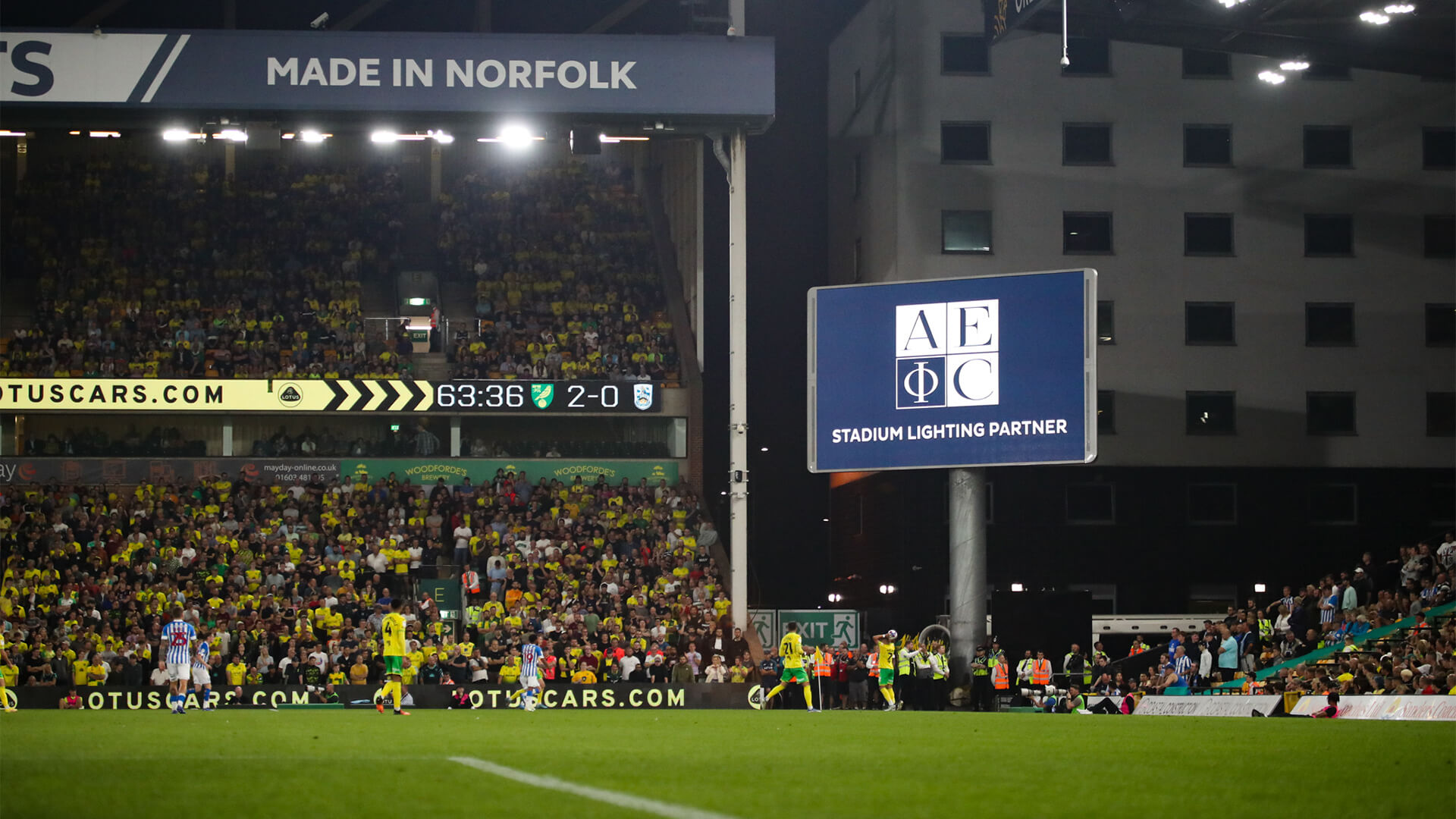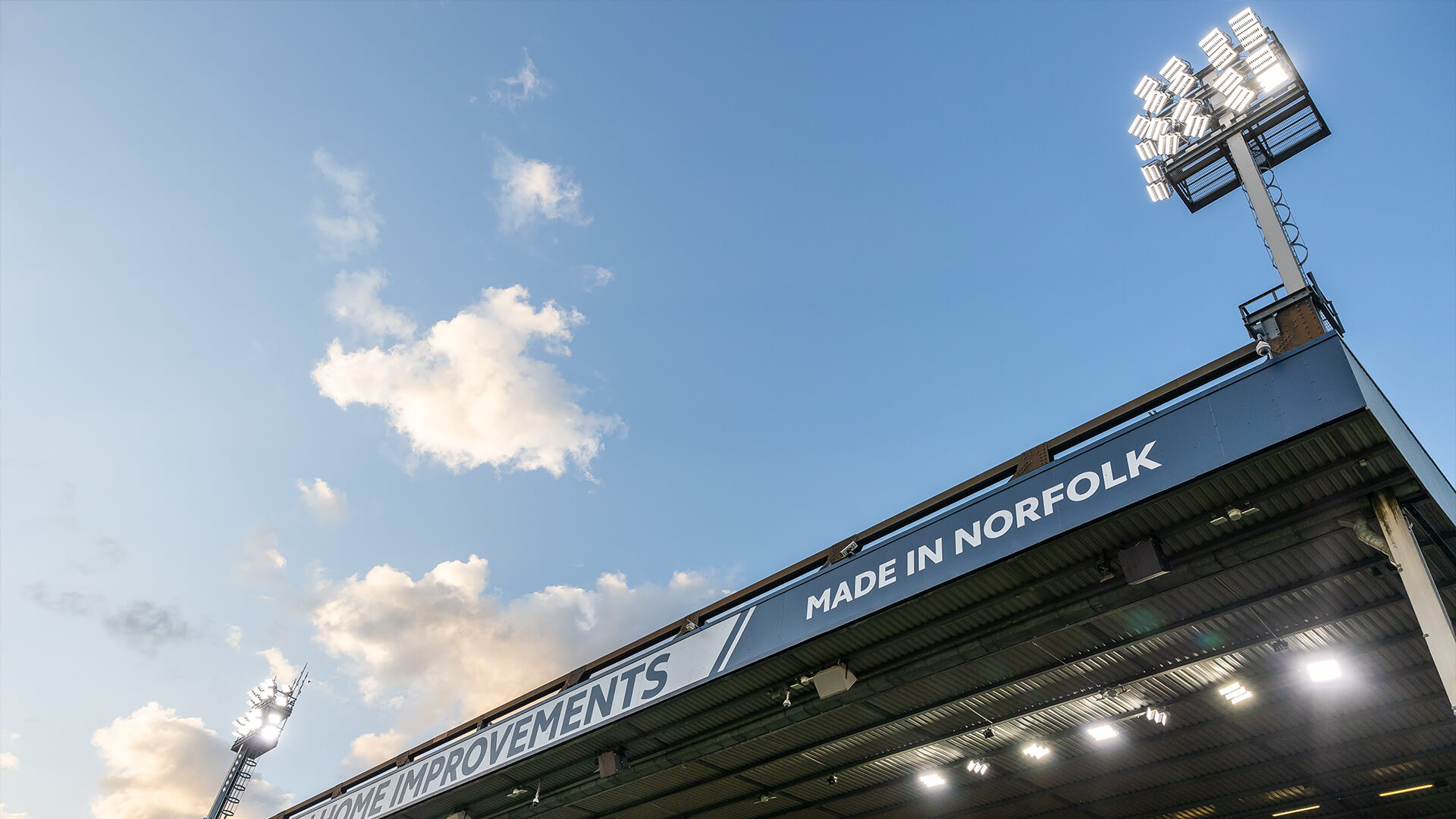 Choose AEC to light up your stadium
Better visibility on the pitch to achieve television requirements and increase the experience for fans and players.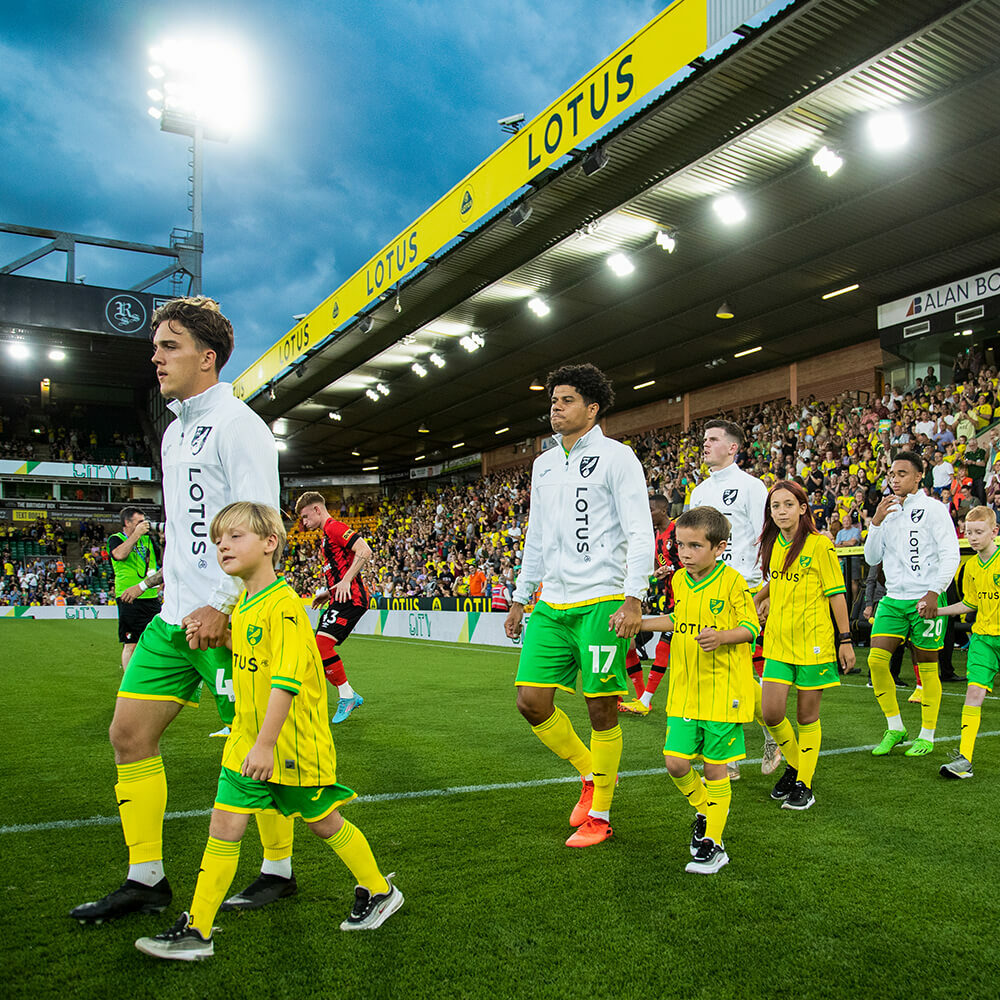 Enhance the show with plays of light in the pre-match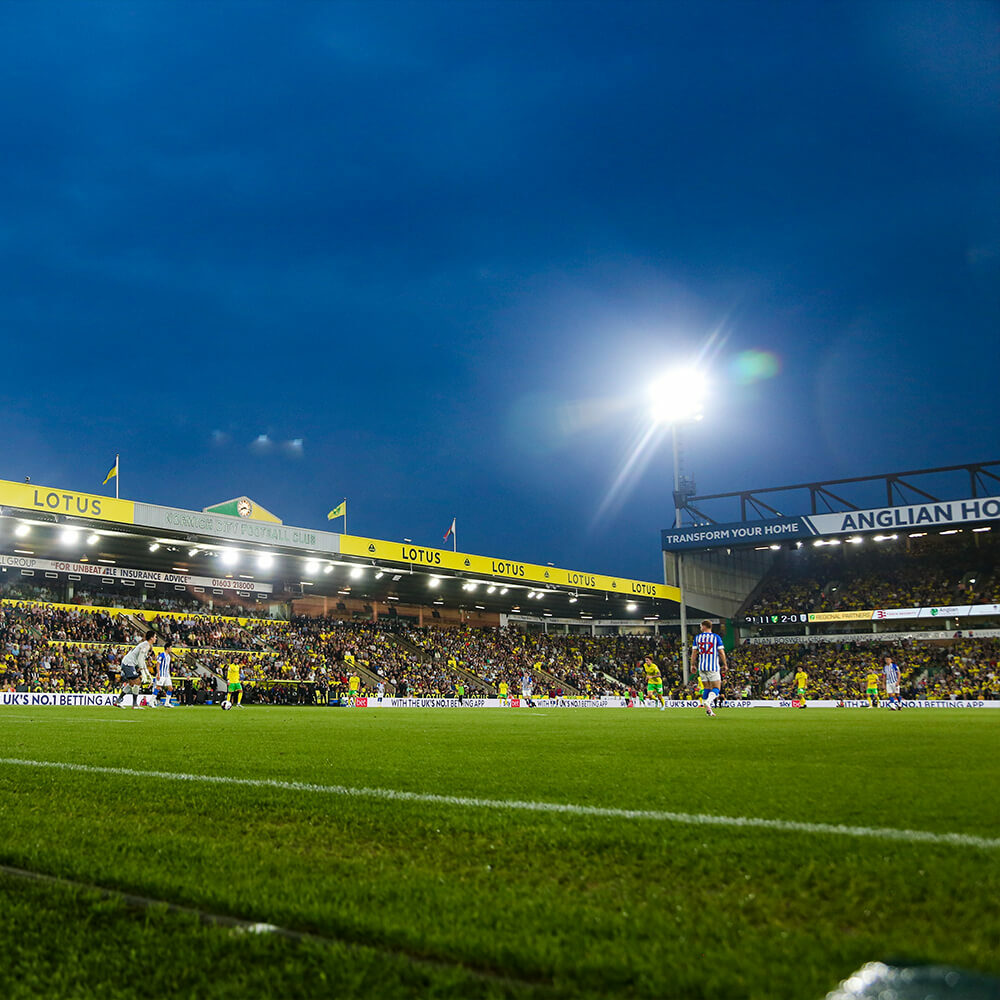 Better visibility in the field due to the LED sources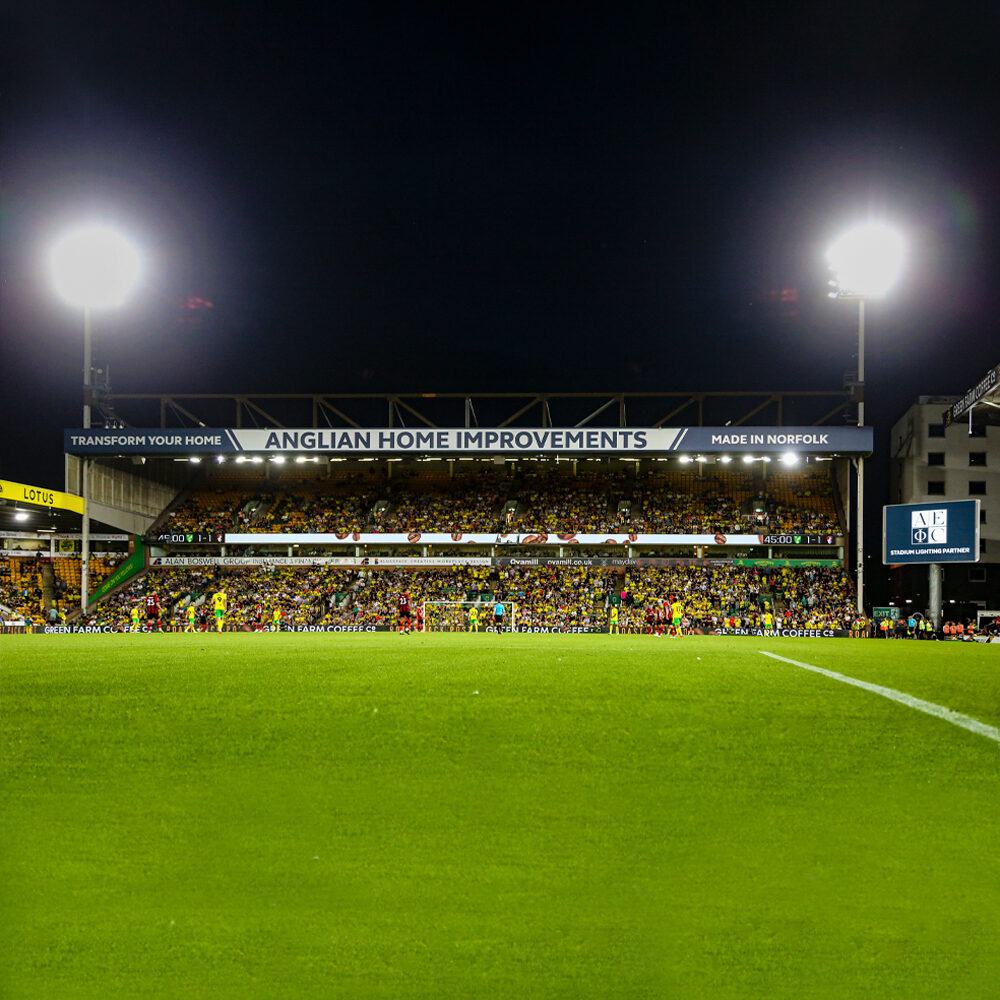 Guarantee a greater experience for the fans
Product used
Discover the product used for the new LED lighting of the Carrow Road Stadium
You could discover more about