LED tunnel lighting of Valnerina Tunnel
In 2013 the Valnerina tunnel and the Marmore bridge were inaugurated. A very important and meaningful inauguration, as it allowed Rieti and Terni to be closer. The tunnel is 3694m long and is located in Terni on the SS79 bis. This infrastructure is one of the many in the area that has been completely illuminated by AEC Illuminazione. For this project, the T-LED3 luminaire was selected: a symmetrical LED technology floodlight for the permanent lighting of tunnels. An efficient and safe tunnel at the service of freight transport, commuter traffic and above all tourist traffic directed towards the beautiful area of ​​the Marmore waterfalls.
The benefits guaranteed by the intervention
The tunnel lighting solutions of this project use optics with high visual comfort able to guarantee a reduced level of glare while keeping the high performance of the lighting body stable.
More security
Sharp lighting for improved visibility
Greater light uniformity along the entire length of the tunnel, both inbound and outbound, for a better course of traffic flow.
Low consumption system
High energy efficiency tunnel lighting
High-performance LED tunnel lighting fixtures that halve electricity consumption and maintenance for a quick return on investment.
Visual comfort
Light uniformity thanks to the LED sources for tunnel lighting
The specific optics for tunnel lighting reduce glare and distribute the lighting evenly.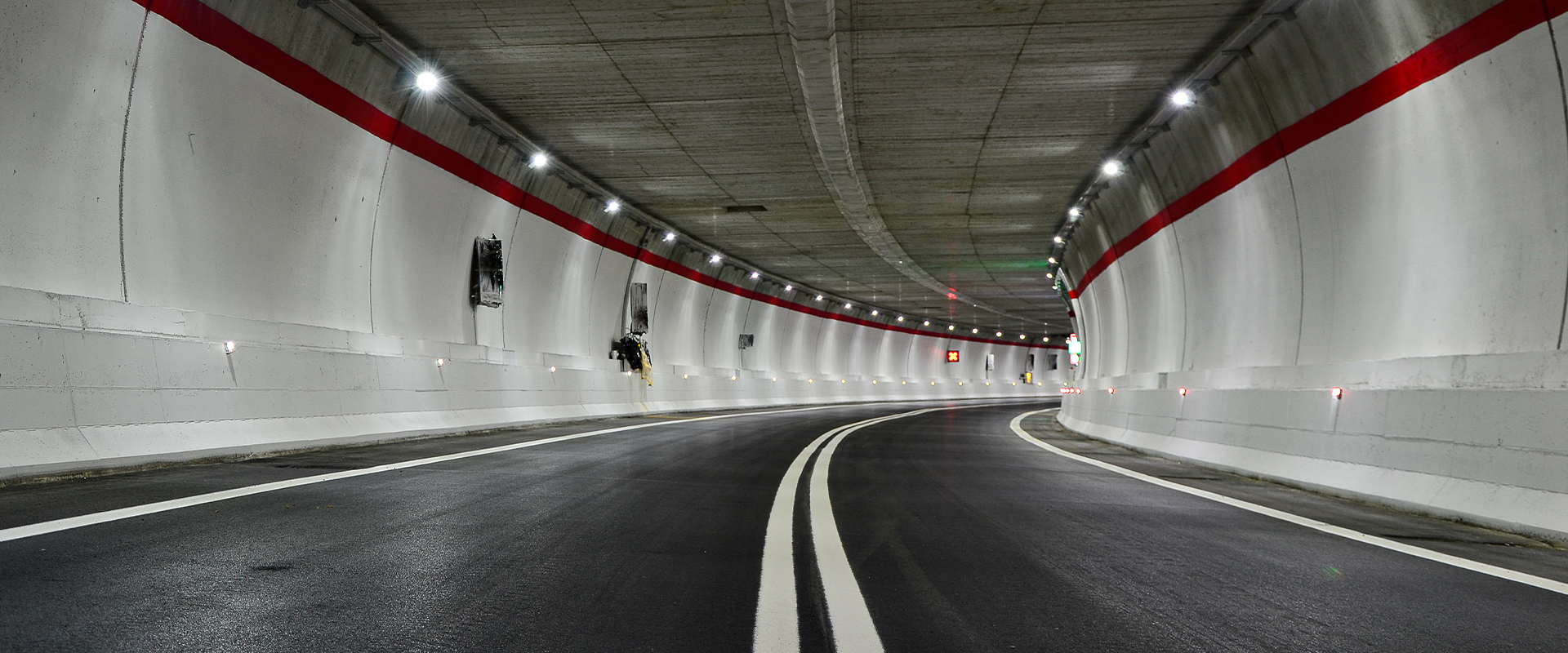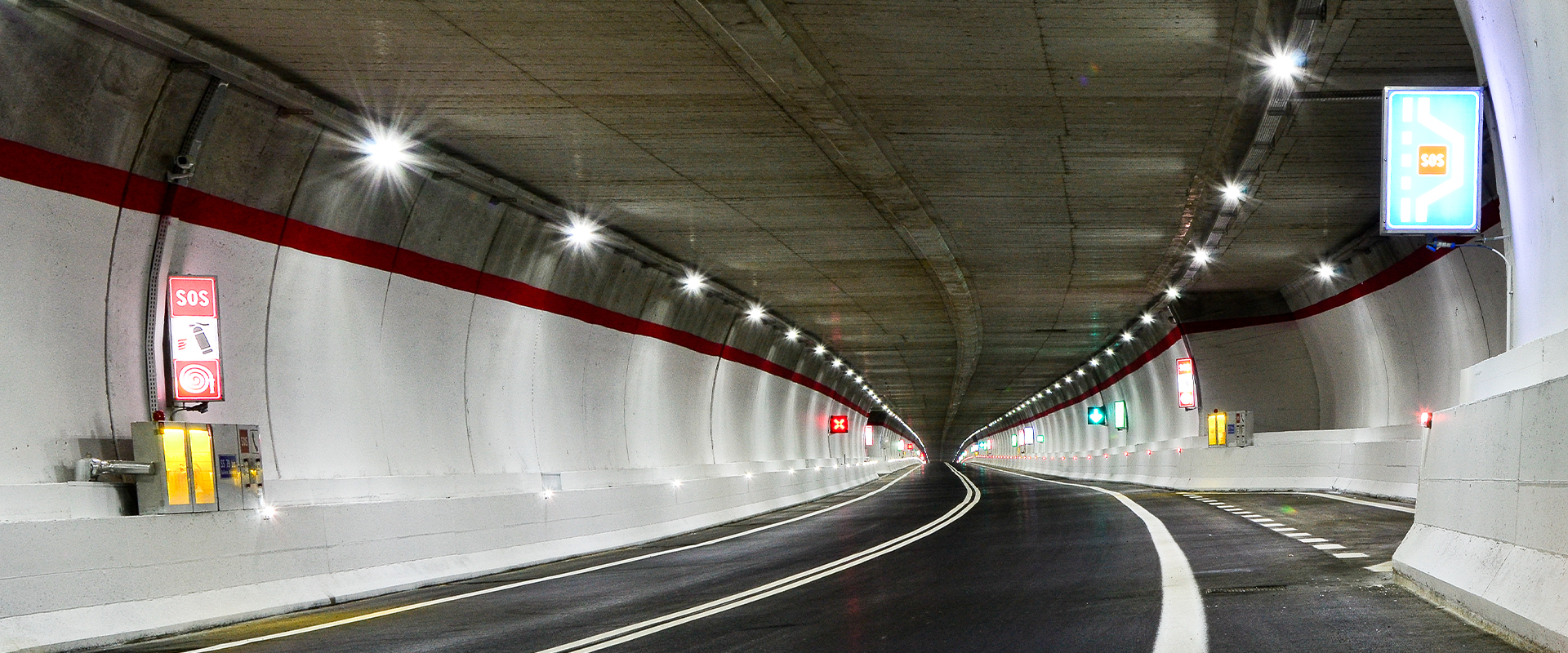 Product used
Discover the product used for the LED lighting of Valnerina Tunnel
Related projects
Discover other LED street lighting projects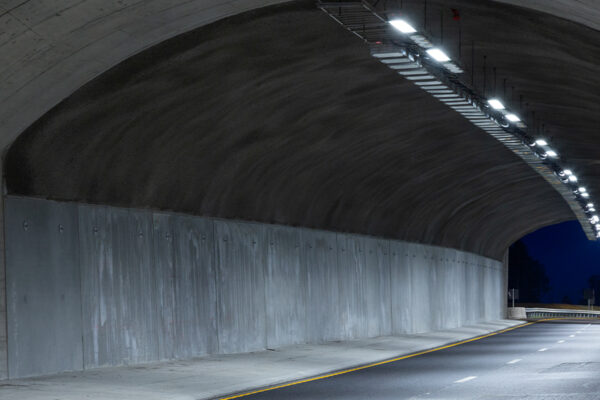 Arendal
Norway
Discover the LED tunnel lighting on the new Norwegian section of the E18.
Discover the project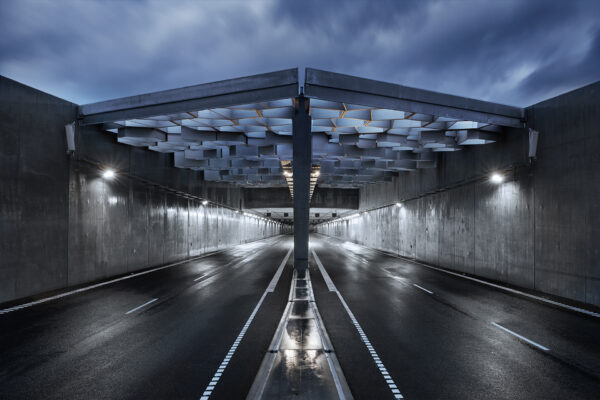 Nordhavn Tunnel
Denmark
Discover the LED lighting project of the Nordhavn gallery in Copenhagen.
Discover the project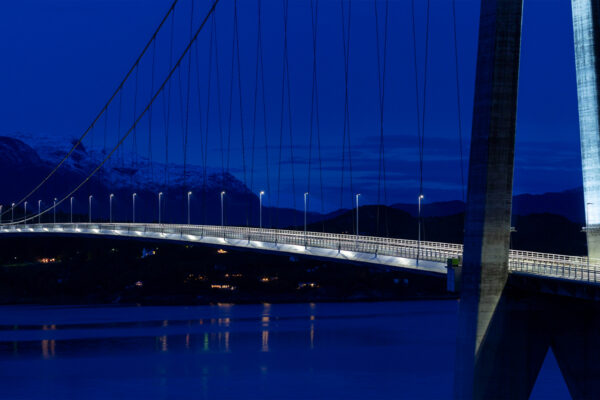 Hålogalandsbrua
Norway
Discover the LED lighting project of the Narvik bridge made by AEC.
Discover the project