Public park LED lighting of Castiglione del Lago
The new public park LED lighting of Castiglione del Lago had as its main objective to illuminate the area clearly using low energy consumption solutions. Castiglione del Lago is a tourist town that directly overlooks the largest lake in central Italy, the Trasimeno. The Public Administration has decided to carry out a long series of LED redevelopment interventions in the name of safety, livability and eco-sustainability of the city. The consumption of electricity is the most significant expense for a municipality. This is why the Administration of Castiglione del Lago has chosen ECORAYS to increase safety in the area, reduce CO2 emissions and reduce maintenance costs.
The objectives of the project
Discover all the advantages that AEC Illuminazione guarantees to your urban lighting projects with efficient Made In Italy solutions.
Design that enhances the beauty of the landscape
LED lighting fixtures for public parks, designed according to Made in Italy quality-aesthetic standards that integrate with the surrounding environment, enhancing the landscape.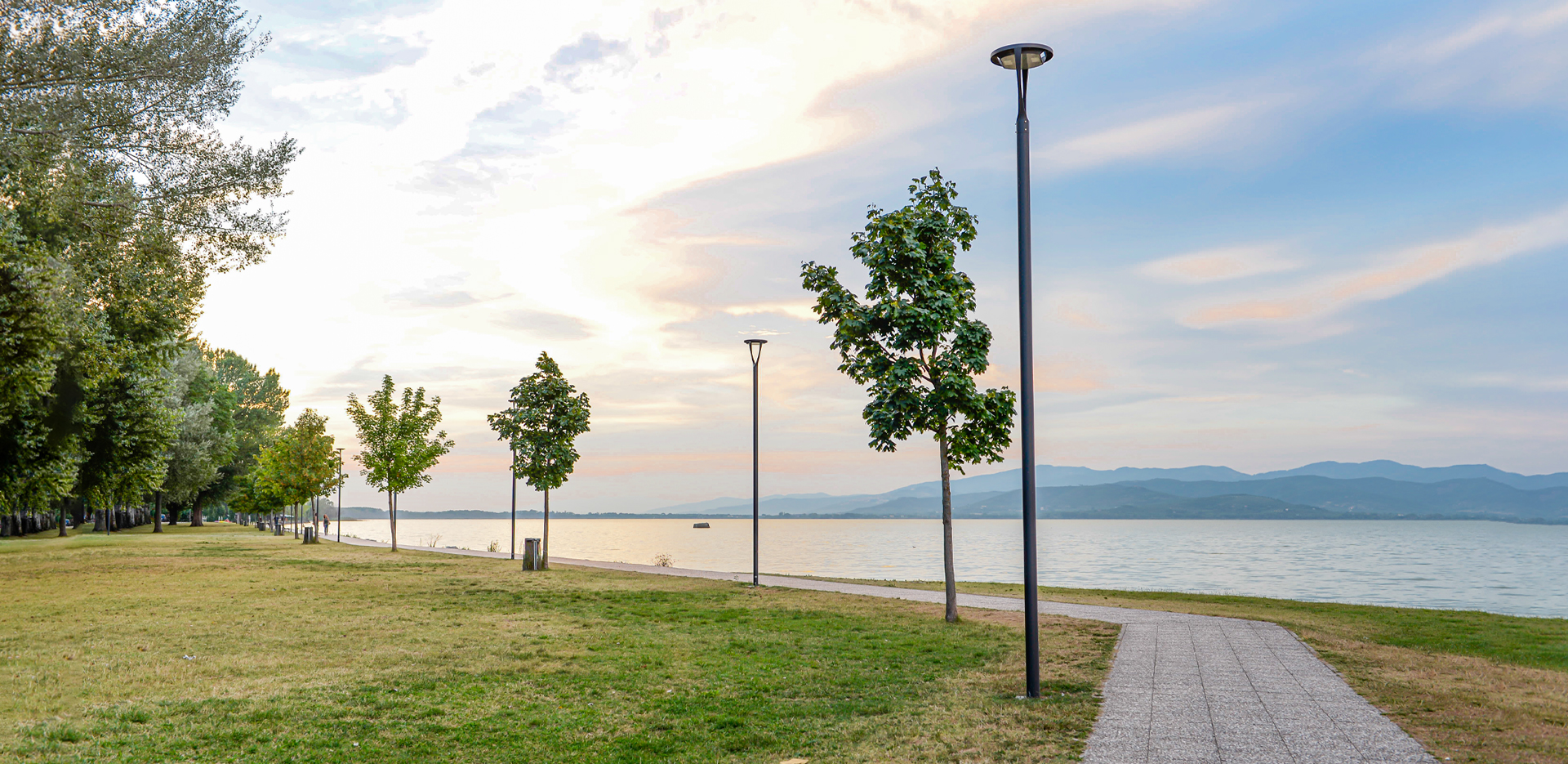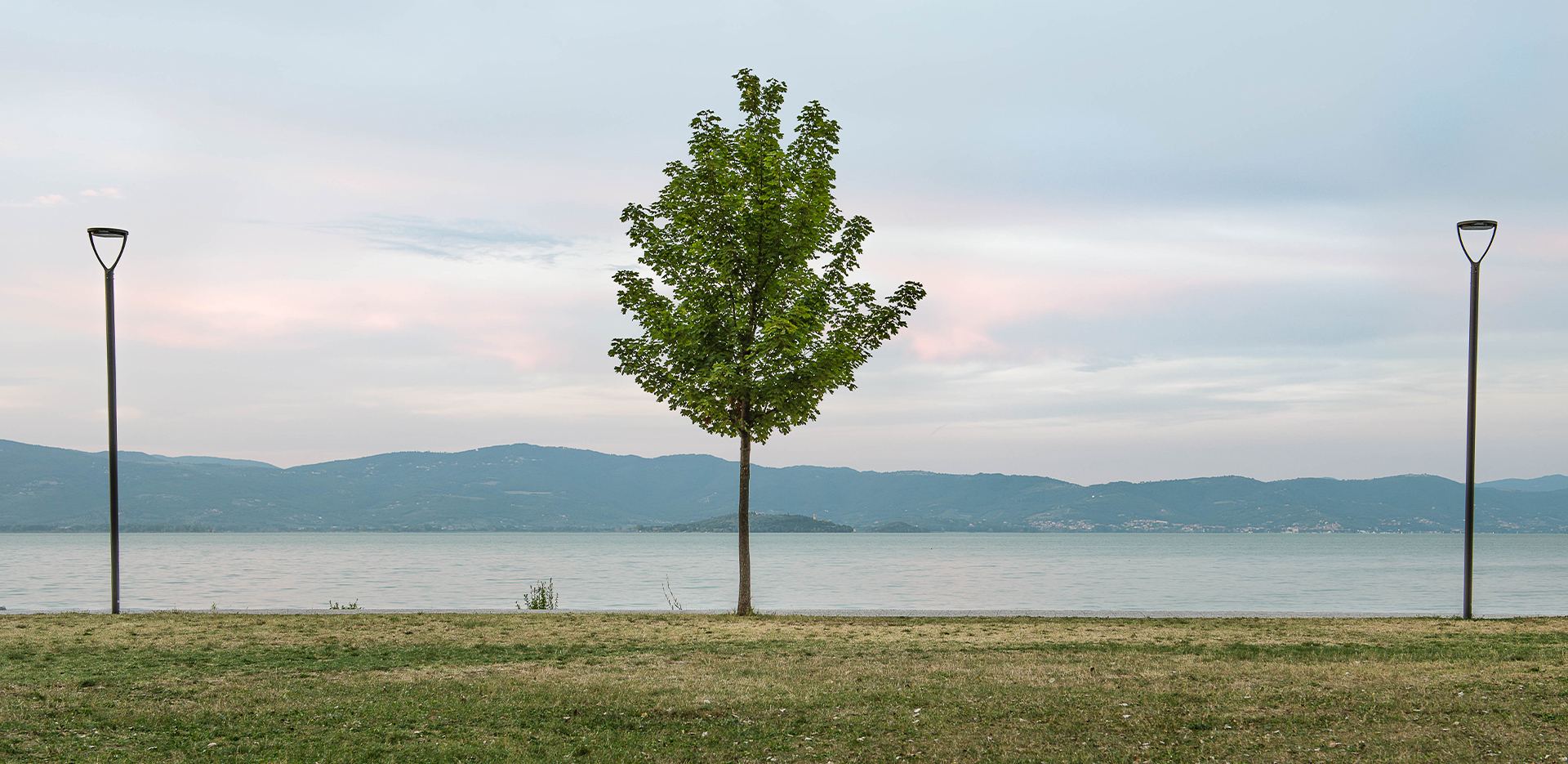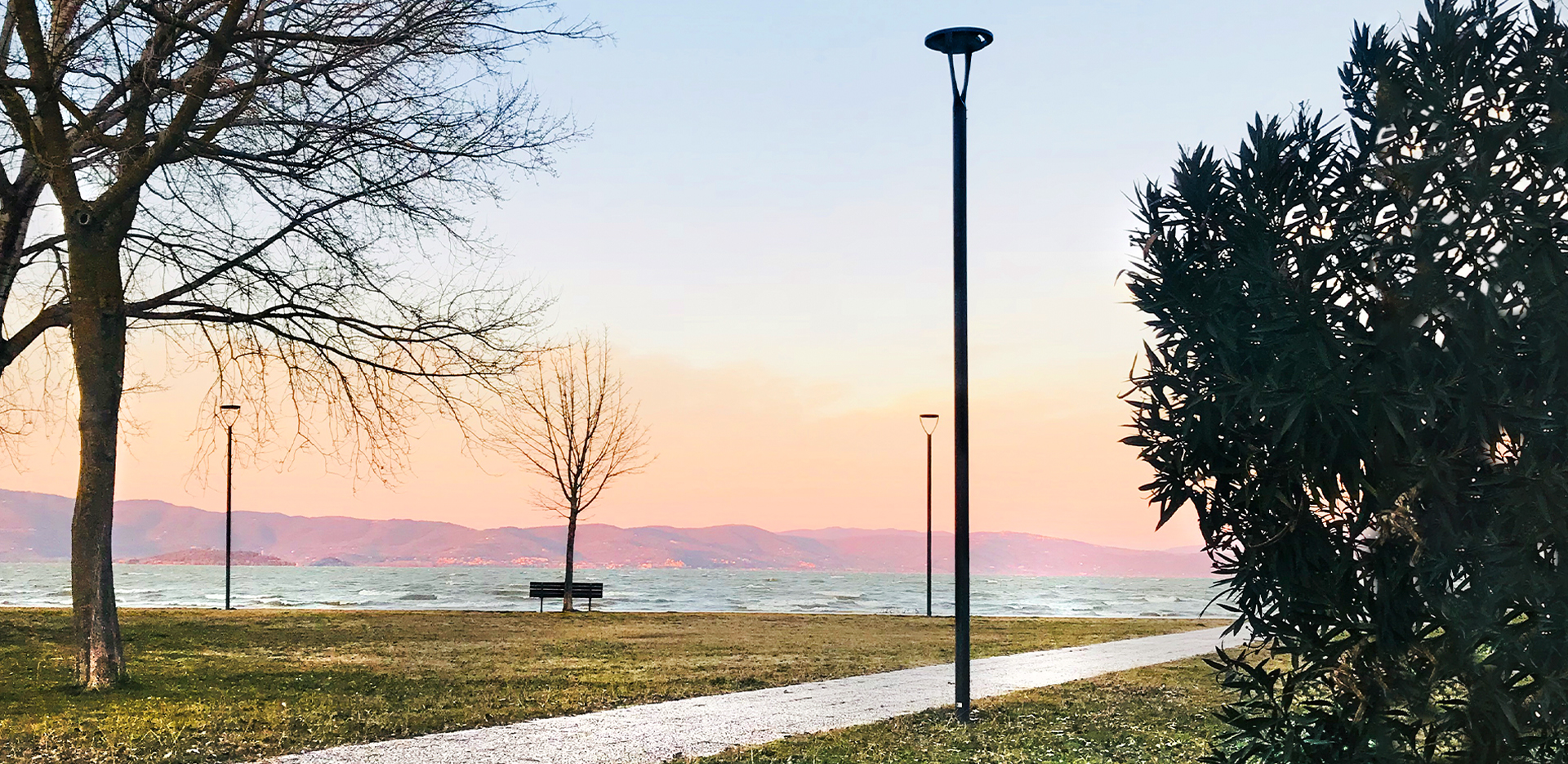 Related projects
Discover other LED public lighting projects.