Urban LED lighting of Ensjøbyen Park
Teglverksdammen is an urban redevelopment project carried out in the Ensjøbyen district in the east of Oslo: a large green area with cycle and pedestrian paths, which has become a place of recreation and relaxation for the inhabitants of the entire area. This new space arises from a concrete need of the municipal administration: the improvement of the water quality of the Hovin River. An important reclamation work that led to the creation of a series of artificial lakes, around which a large park open to citizens was built. For this important project, AEC Illuminazione has collaborated with local partners to provide the new public lighting with specific LED street lamps for public parks, where new residential districts, shops and preschools will be built.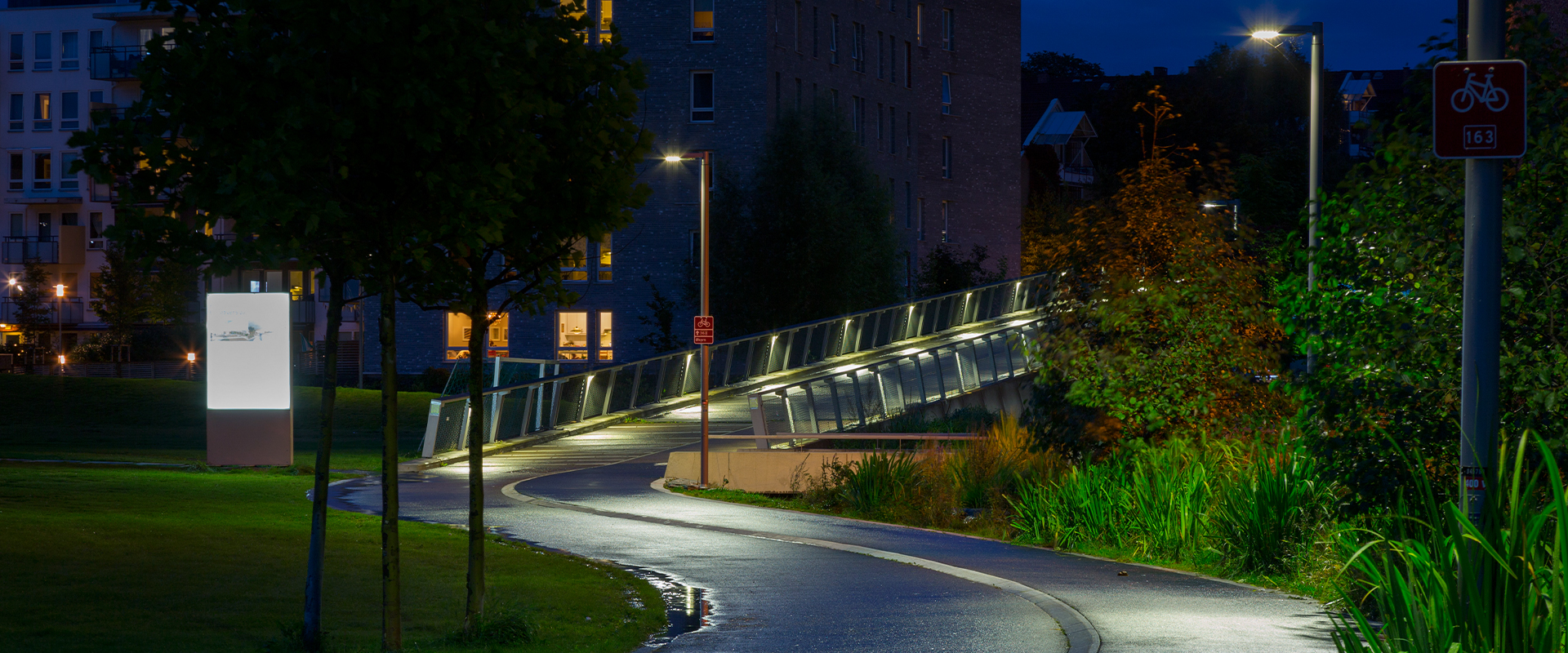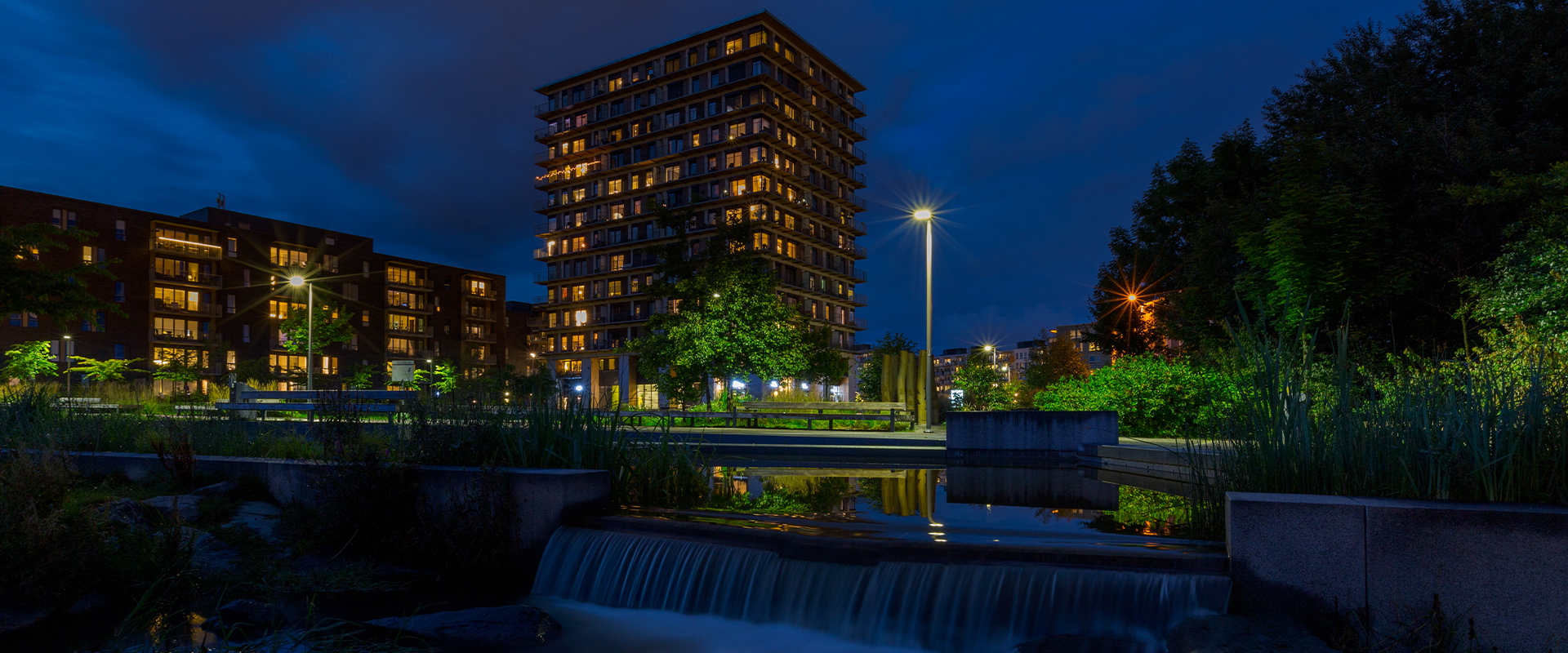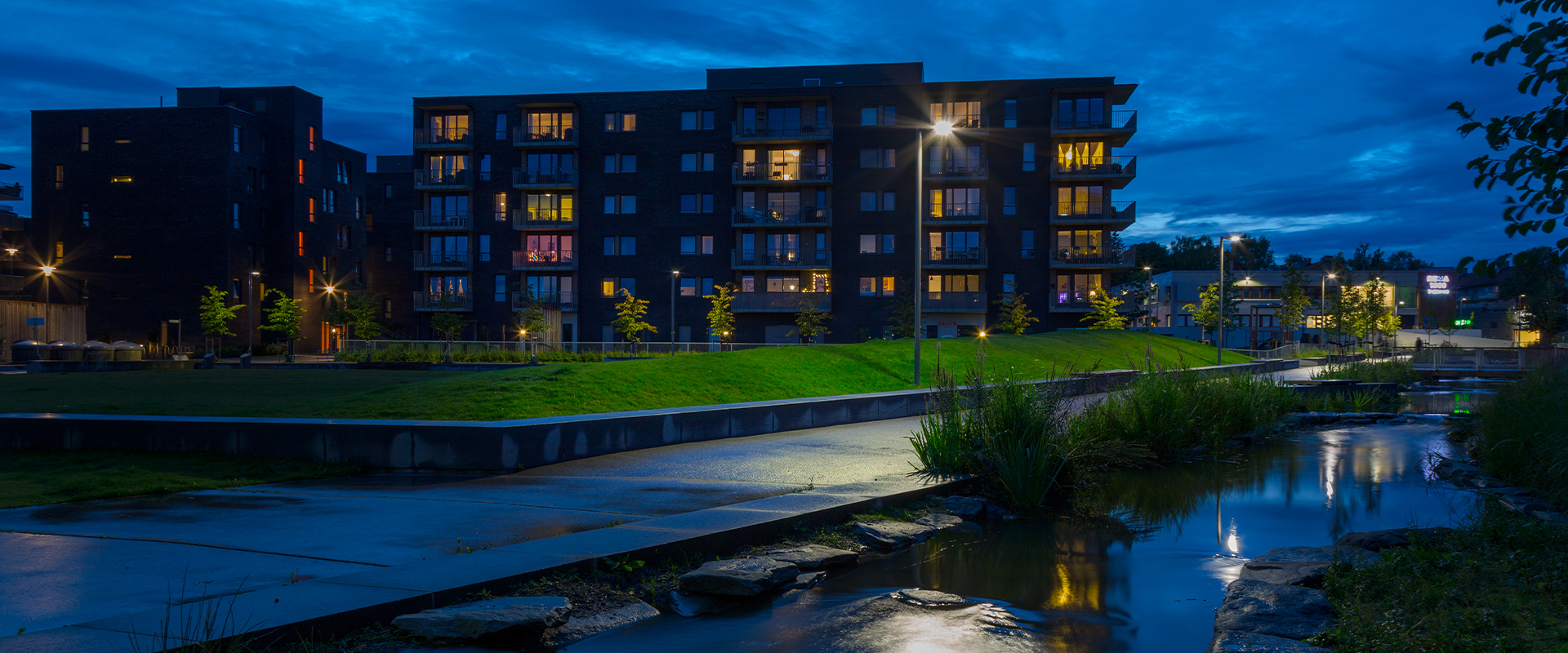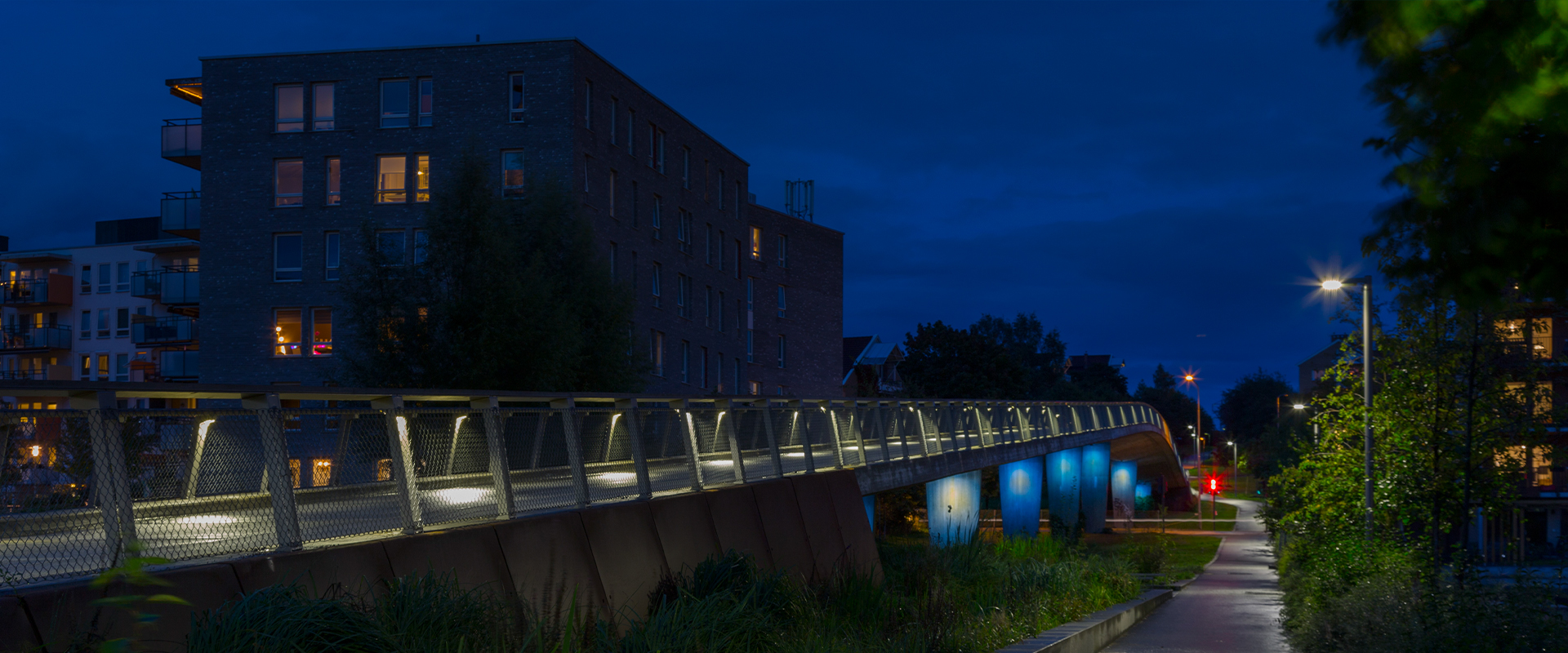 Increase the attractiveness of the area
 Visual comfort, excellent light quality and considerable energy savings were the results of a renovation project of the area aimed at increasing its attractiveness for citizens and tourists.
Product used
Discover the product used for the LED lighting of the Oslo public park
Progetti correlati
Scopri altri progetti di illuminazione stradale a LED