LED street lighting of the Tresfjord Bridge
The E16 Slomarka is a massive four-lane highway that runs through the municipalities of Southern Odal Kongsvinger, Norway. Tresfjordbrua is the bridge built in the Municipality of Møre Romsdal to reduce the distance between Ålesund and Åndalsnes. Characterized by a total length of 1,290 meters, it is considered the sixth-longest bridge in all of Norway. The LED street lighting of the Tresfjord Bridge was made with long-lasting performance luminaires that increased safety on the route by reducing energy costs for the Municipality and ensuring a better driving experience for travellers.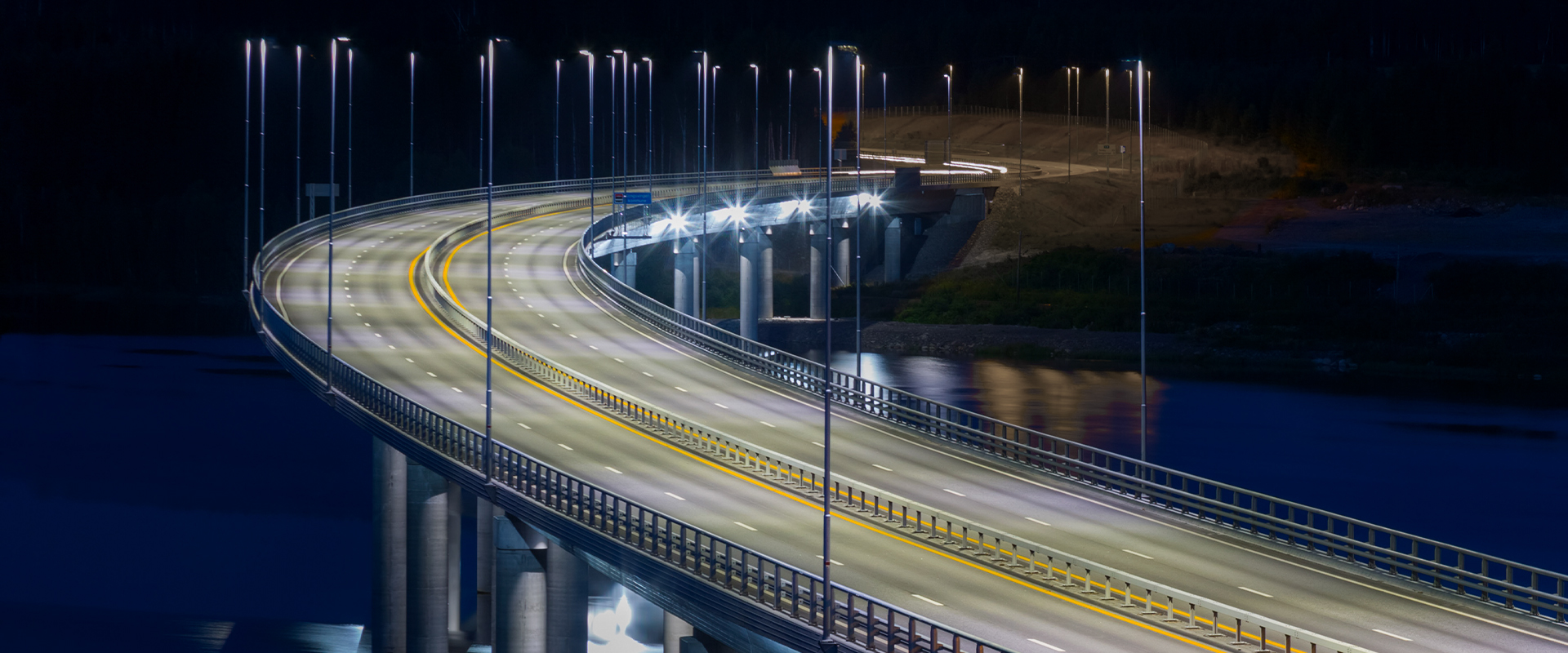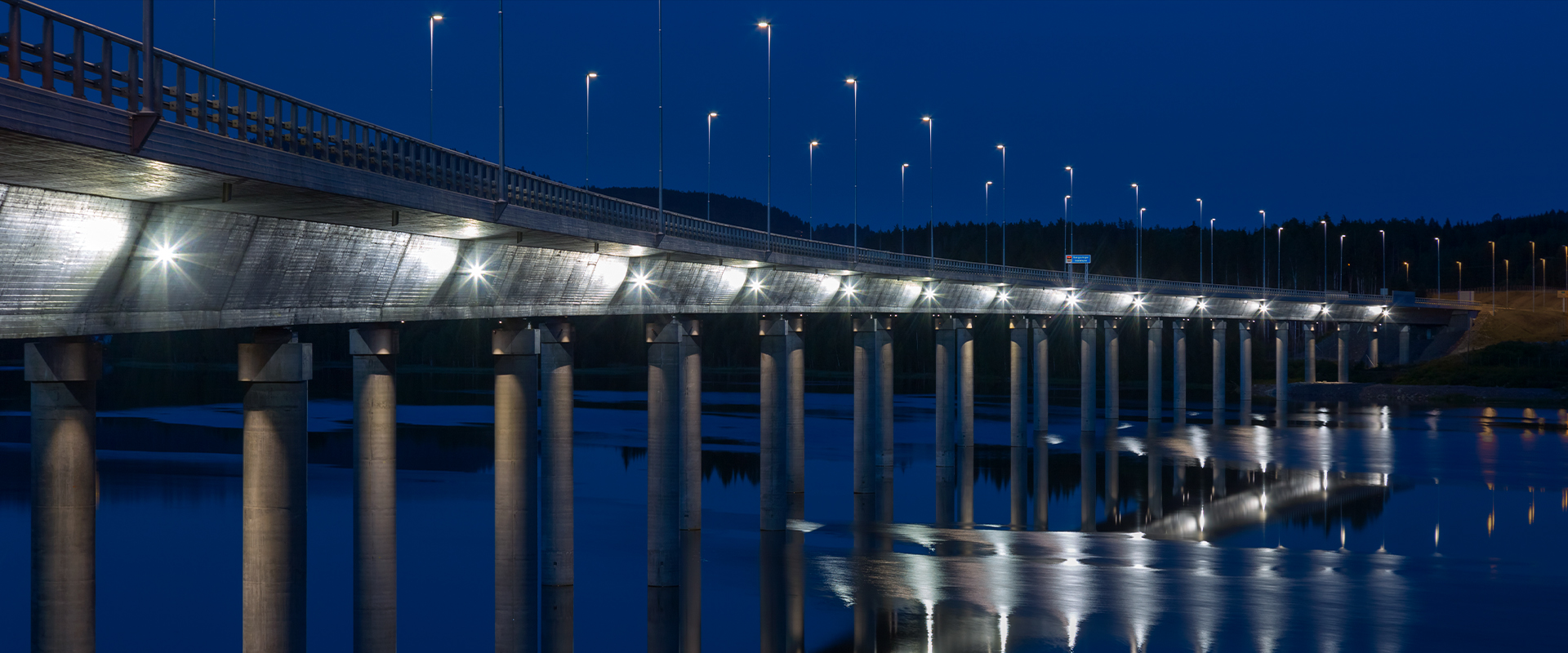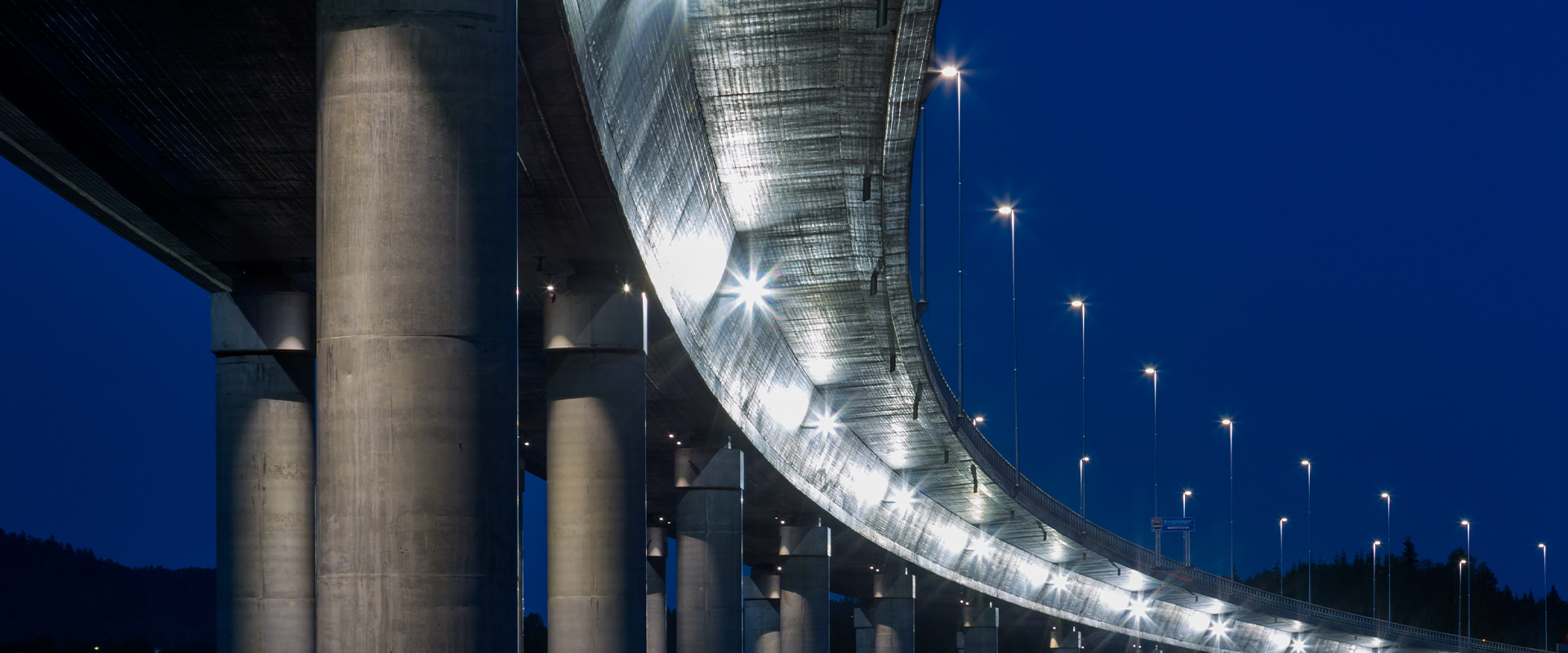 The objectives of the intervention
The intervention for the new LED road lighting of the Tresfjord bridge was a success in terms of reducing costs and improving the driving conditions of travellers.
Related projects
Check out other LED street lighting projects