LED street lighting of Tvetenveien Road
The new LED street lighting of Tvetenveien Road has been created thanks to the collaboration between AEC and the partners of the city of Oslo. Tvetenveien Road is an important communication route that runs from Østensjøveien Sud to the Northeast of Bryn and over the years, has been characterized by a high level of heavy road traffic given its fundamental role in Oslo's infrastructure. In this specific context, an intelligently designed and managed LED road lighting system was able to improve transport and reduce energy costs for the local Municipality.
When light is at the service of transport
ITALO 2 has improved the perception of safety by increasing visual comfort along the entire length of the section, improving road conditions for motorists thanks to uniformly distributed light. In addition, the high colour rendering index of the LED sources designed by AEC guarantees travellers a perfect colour rendering, for an even more comfortable and safe driving experience.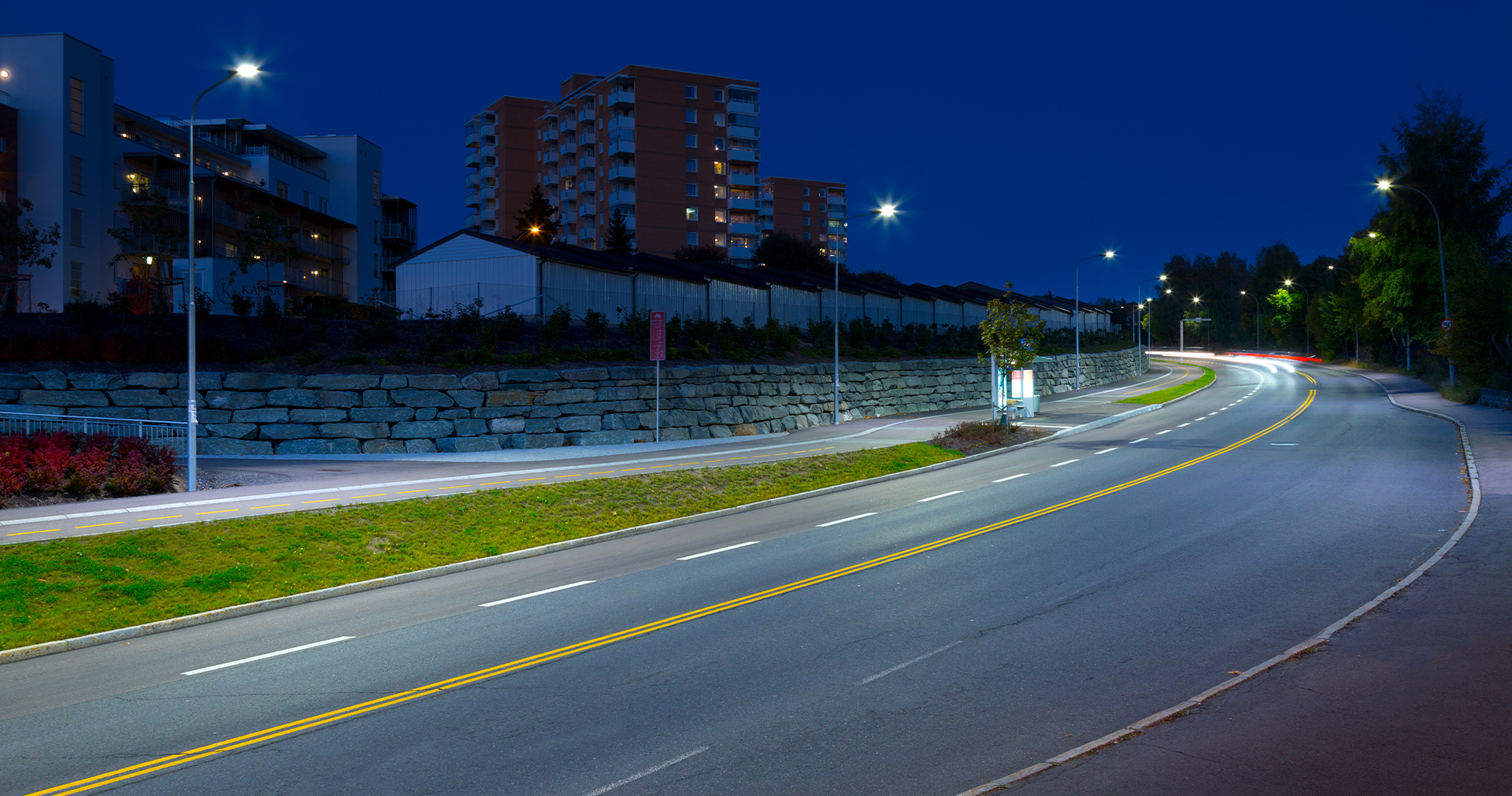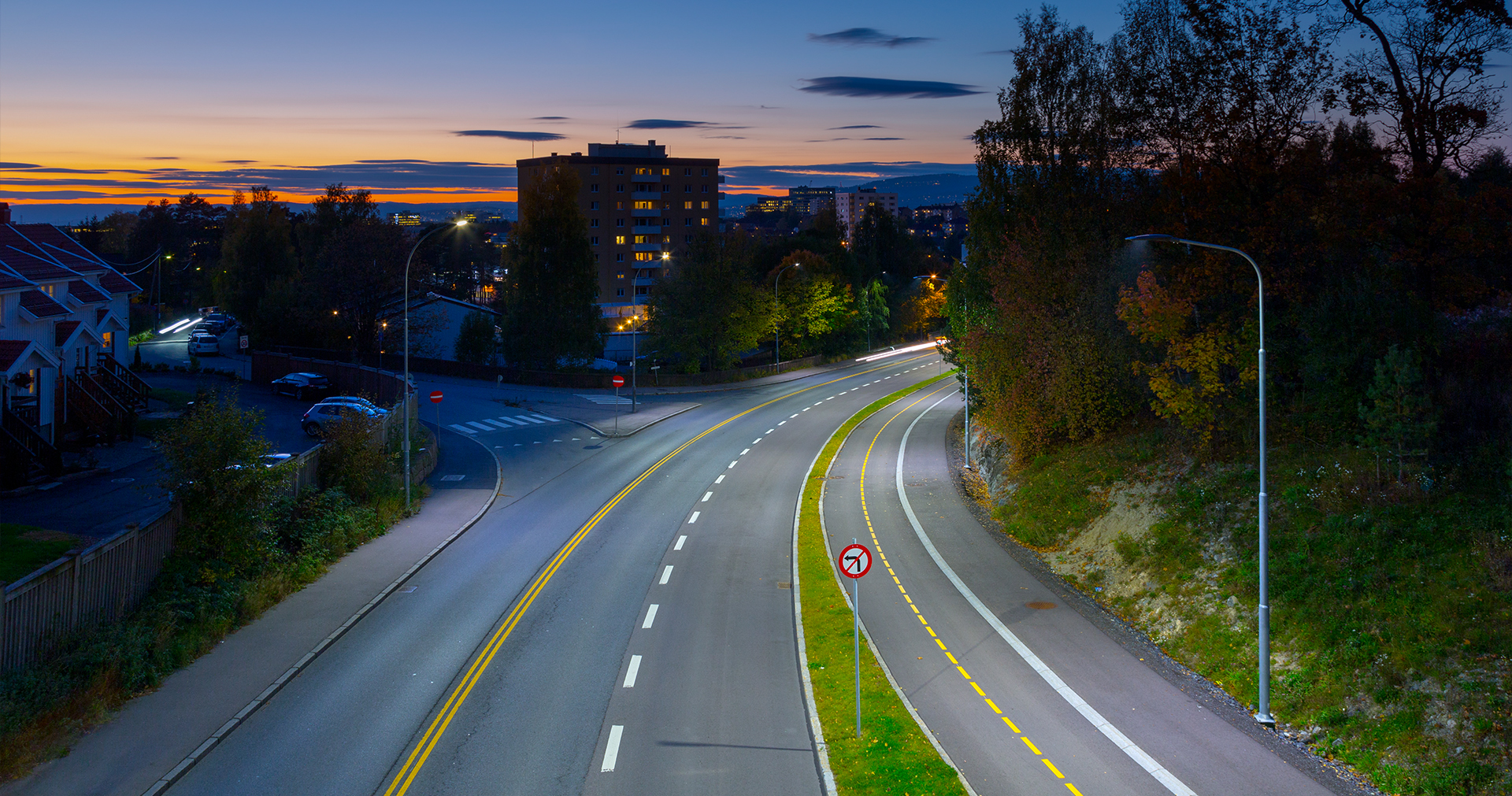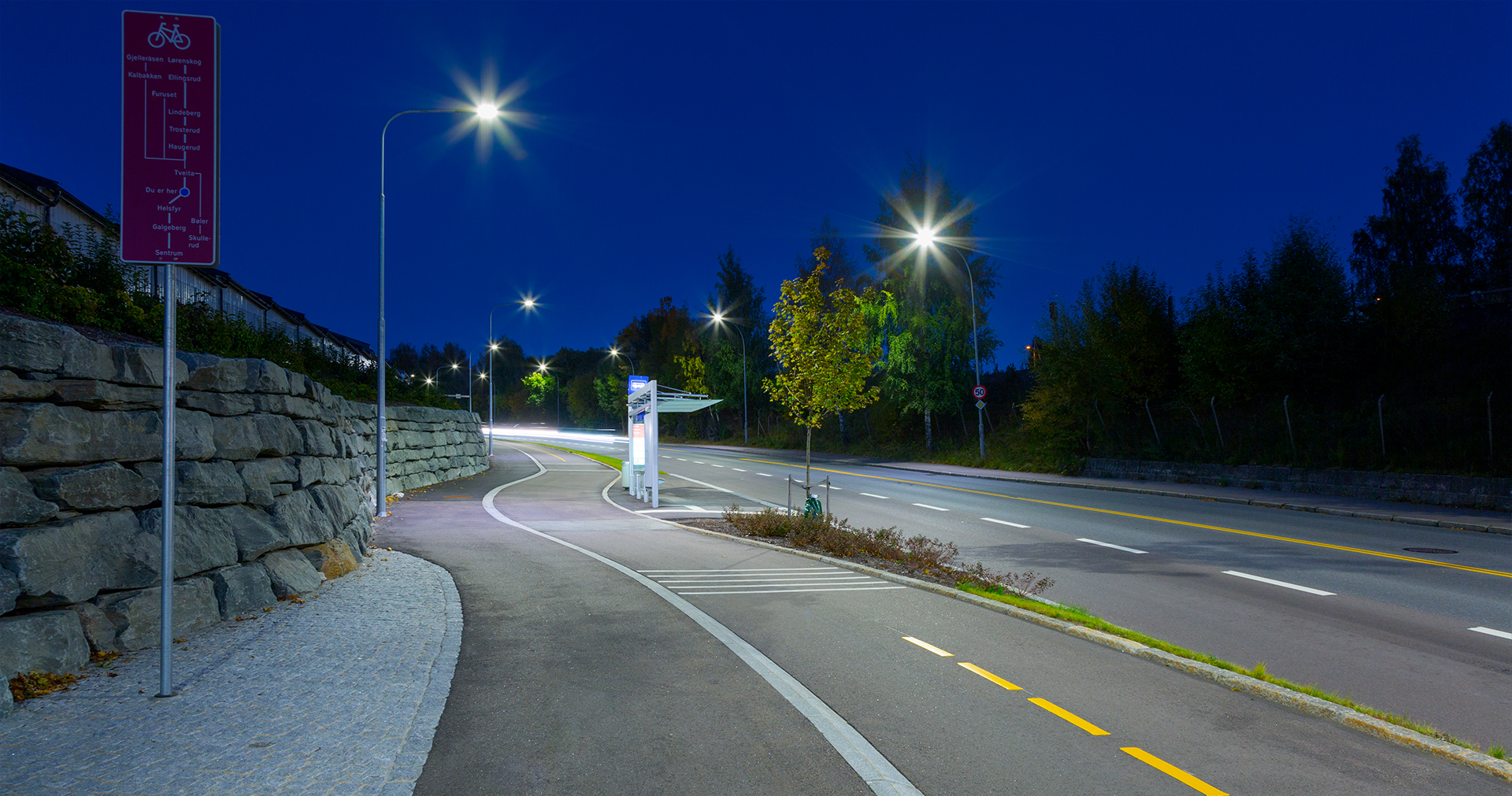 Related projects
Discover other LED public lighting projects