LED tunnel lighting of Nordhavn Tunnel
AEC was chosen by the Danish municipality for the Nordhavn tunnel LED lighting project. The Nordhavn tunnel is the first stop on a new road to the north port of Copenhagen. Nordhavn is an old industrial and port area, planned to be developed in a new urban area in the north-eastern part of Copenhagen. The urban area is expected to have 40,000 residents and 40,000 new jobs. AEC collaborated with the local Municipality for the supply of LED lights for tunnel lighting. In fact, the GALILEO 3 floodlights were installed at the entrance to the gallery where there is a beautiful sunshade structure designed by Møller Architects, while the GALILEO 1 were installed on the inside.
A large tunnel lighting project
Nordhavnsvej was the largest infrastructure project in Copenhagen in the past 50 years. The importance of ensuring safety and high performance at a structure of this level were of vital importance for achieving the set objectives. Once again AEC's LED solutions for road tunnel lighting were chosen for their reliability and high technological content.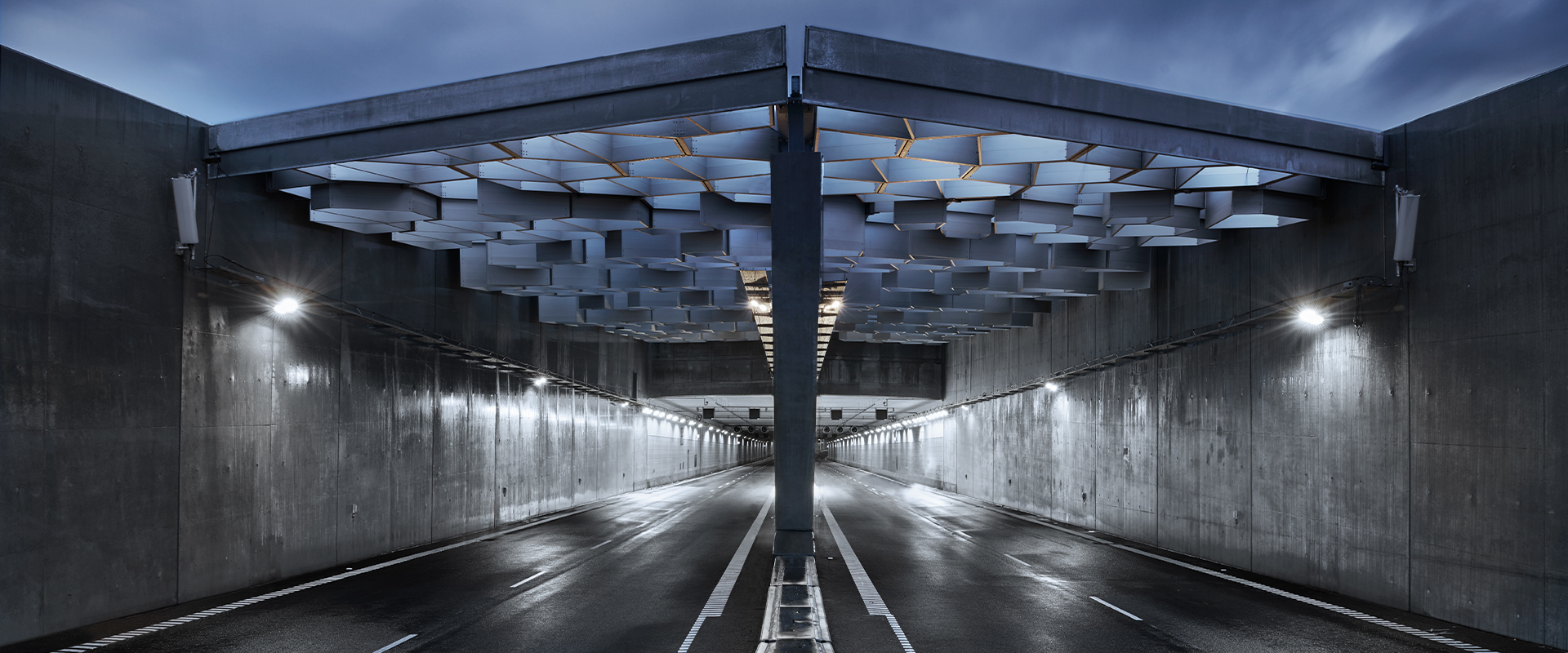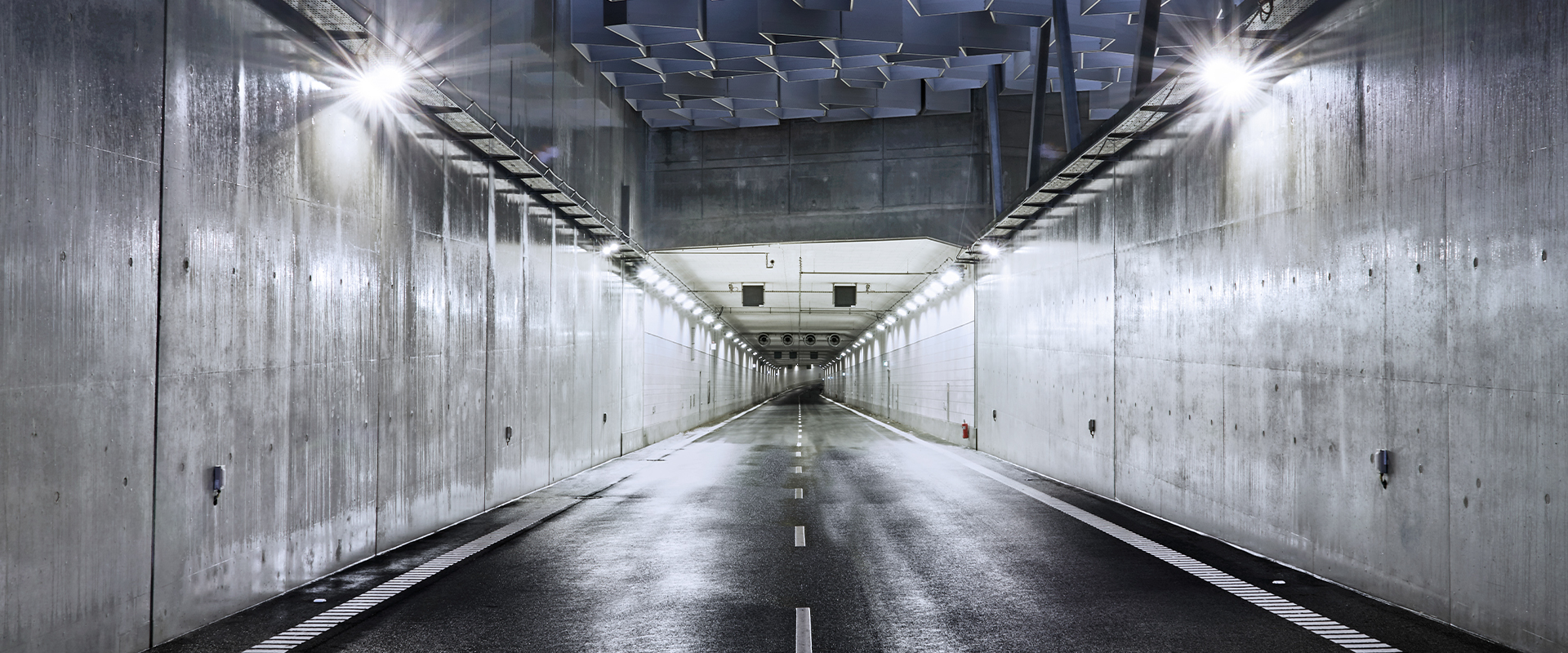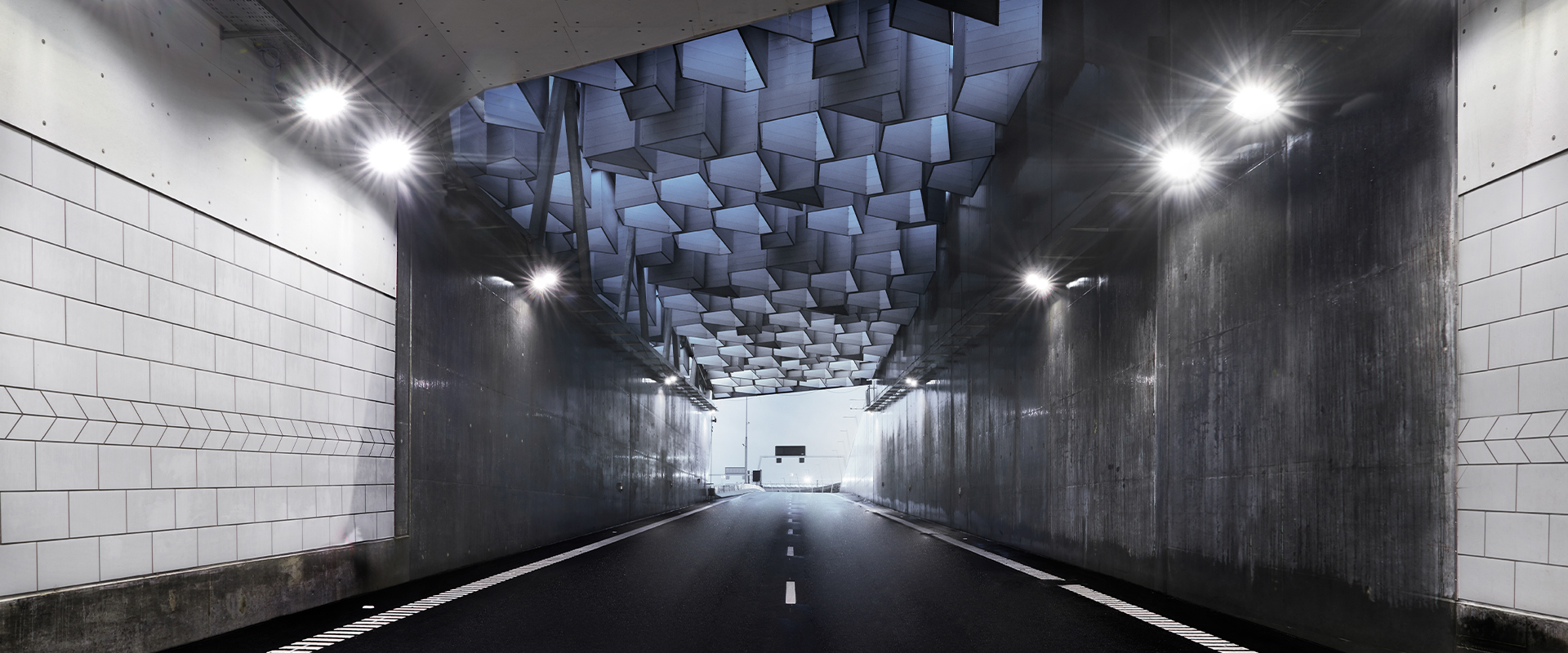 Product used
Discover the product used for LED tunnel lighting of Nordhavn Tunnel
Related projects
Explore other LED tunnel lighting projects