Mount Victoria Tunnel LED lighting
The Mount Victoria Tunnel is located on State Highway 1 in the city of Wellington, the capital of New Zealand, and connects Hataitai to the center of Wellington. This is the first major tunnel in New Zealand to have been fully illuminated with LED technology, transforming it into a highly safe and efficient tunnel for drivers, cyclists and pedestrians. For the new LED lighting of the tunnel, the "New Zealand Transport Agency" chose AEC by selecting the T-LED3 luminaire. AEC has proposed an extremely safe, efficient, functional and highly energy-saving range. The range is the result of years of experience and professionalism in tunnel lighting.
The benefits guaranteed by the intervention
45,000 vehicles pass through Mount Victoria every day. For this it was necessary to illuminate the tunnel uniformly, reducing the level of glare, allowing drivers to travel at a constant speed and reducing the risk of traffic jams and traffic accidents.
More security
Evenly distributed lighting
T-LED3 guaranteed a uniform distribution of lighting along the entire length of the tunnel, both at the entrance and at the exit, reducing the risk of accidents and reducing speed variations by drivers.
Lower consumption
Efficient lighting
Reduction of energy consumption by using greater performance and reducing periodic maintenance. Rapid return on investment for the New Zealand municipality.
Visual comfort
Reduction of light glare
The LED luminaires regulate the lighting so that it does not cause glare phenomena at the entrance and exit of the tunnel, for a better driving experience.
Product used
Discover the product used for the Mount Victoria Tunnel LED lighting
Related projects
Check out other LED street lighting projects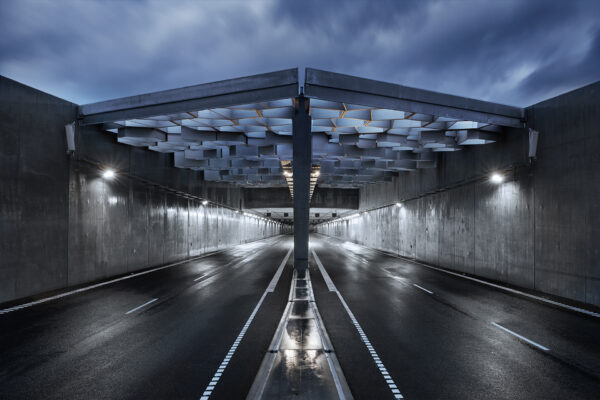 Nordhavn Tunnel
Denmark
Discover the LED lighting project of the Nordhavn gallery in Copenhagen.
Discover the project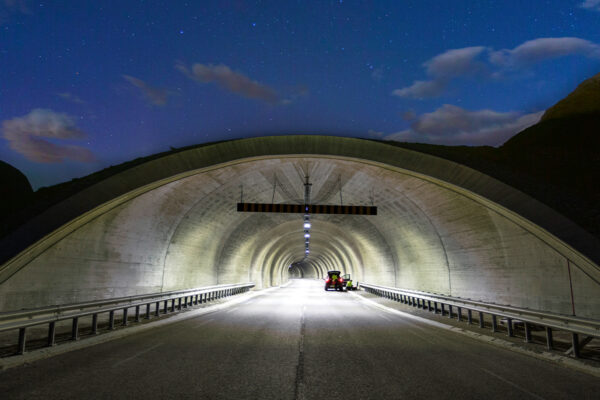 Strand Tunnel
Norway
Discover Strand Røyrtunnelen's LED lighting project realized with high energy-efficiency tunnel floodlights.
Discover the project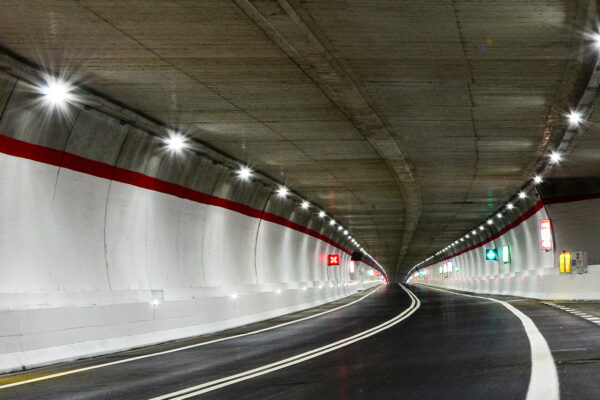 Valnerina Tunnel
Italy
Discover the project of Valnerina Tunnel realized with LED tunnel lighting floodlights.
Discover the project