LED lighting of the port of Monfalcone
The GALILEO floodlight was chosen for the LED lighting of the port of Monfalcone. The previous 80s discharge lamps have been replaced with 36 new efficient luminaires from the GALILEO series, 12 floodlights for each light tower. The intervention on the new lighting responded perfectly to the required regulatory requirements, ensuring an excellent improvement in energy efficiency with a consequent reduction in costs and light pollution.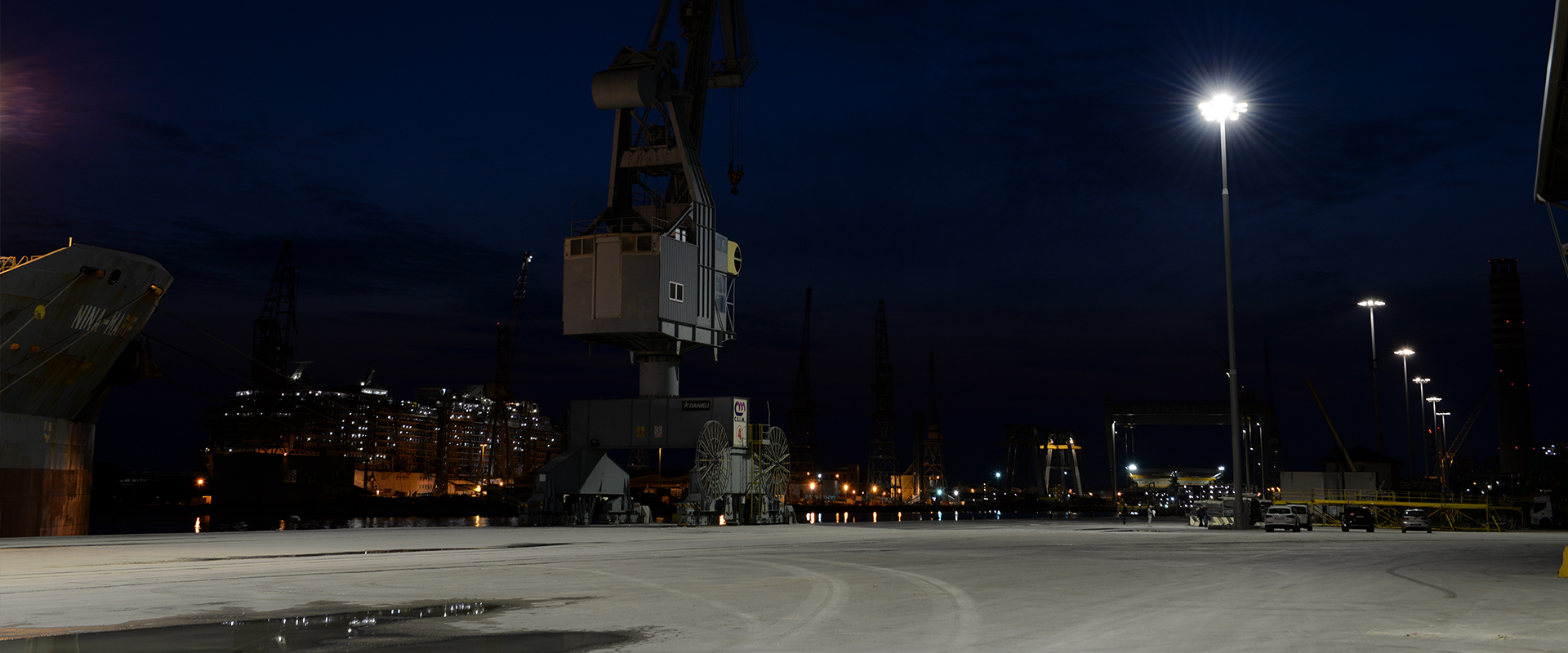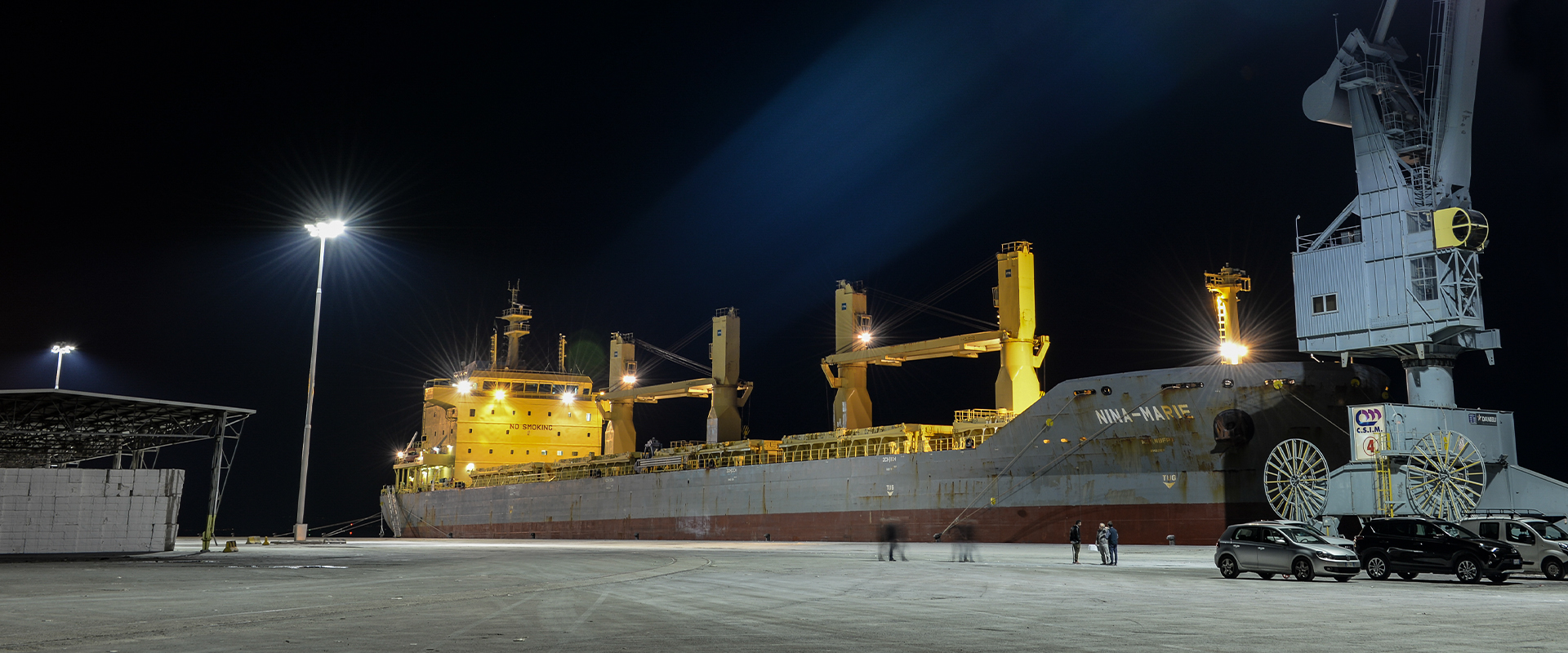 The advantages of the intervention
The LED lighting project of the port of Monfalcone was an important intervention resulting from the collaboration between AEC Illuminazione and the local institutions. The proposed solutions have achieved the energy-saving and safety objectives of the area.
More security
Prevention from criminals and vandalism
The chosen LED headlights for large areas safeguard the area from criminal organizations and vandalism. Now video surveillance can record videos with higher quality thanks to a perfect uniformity of light.
Greater efficiency
Efficient LED lighting for large areas
The LED headlights used in the port use extremely powerful light sources but use less energy. This allowed a rapid return on investment to the local municipality.
Greater visual comfort
Glare prevention
Greater safety for port workers and operators. Thanks to the LED light, the area is clearly illuminated, reducing the risk of accidents at work.
Products used
Discover the product used for the new LED lighting of the port of Monfalcone
Related projects
Discover other LED public lighting projects.