LED tunnel lighting of Mundalsberg Tunnel
The Mundalsberg tunnel is a road tunnel in the municipality of Alver in western Norway, is part of the E39 and is 1085 meters long. The goal of the local authorities was to give new light to a gallery that opened its doors in the early 1970s and which therefore used discharge technology lamps for lighting. The LED tunnel lighting of Mundalsberg Tunnel was carried out by AEC Illuminazione and its local partners, providing for the supply of corrosion-resistant steel LED floodlights , in order to guarantee a reliable and long-lasting system.
Greater visibility
Light uniformity
Thanks to the specific optics for LED lighting of road tunnels, the light beam is distributed uniformly over the entire duration of the tunnel.
Visual comfort
Reduction of glare
Reduction of glare phenomena typically originating from discharge lamps with a consequent increase in visual comfort for travellers.
Efficient solutions
Cost reduction
The Mundalsberg tunnel has provided low consumption lighting systems that reduce energy and maintenance costs thanks to a longer life cycle of the LED sources.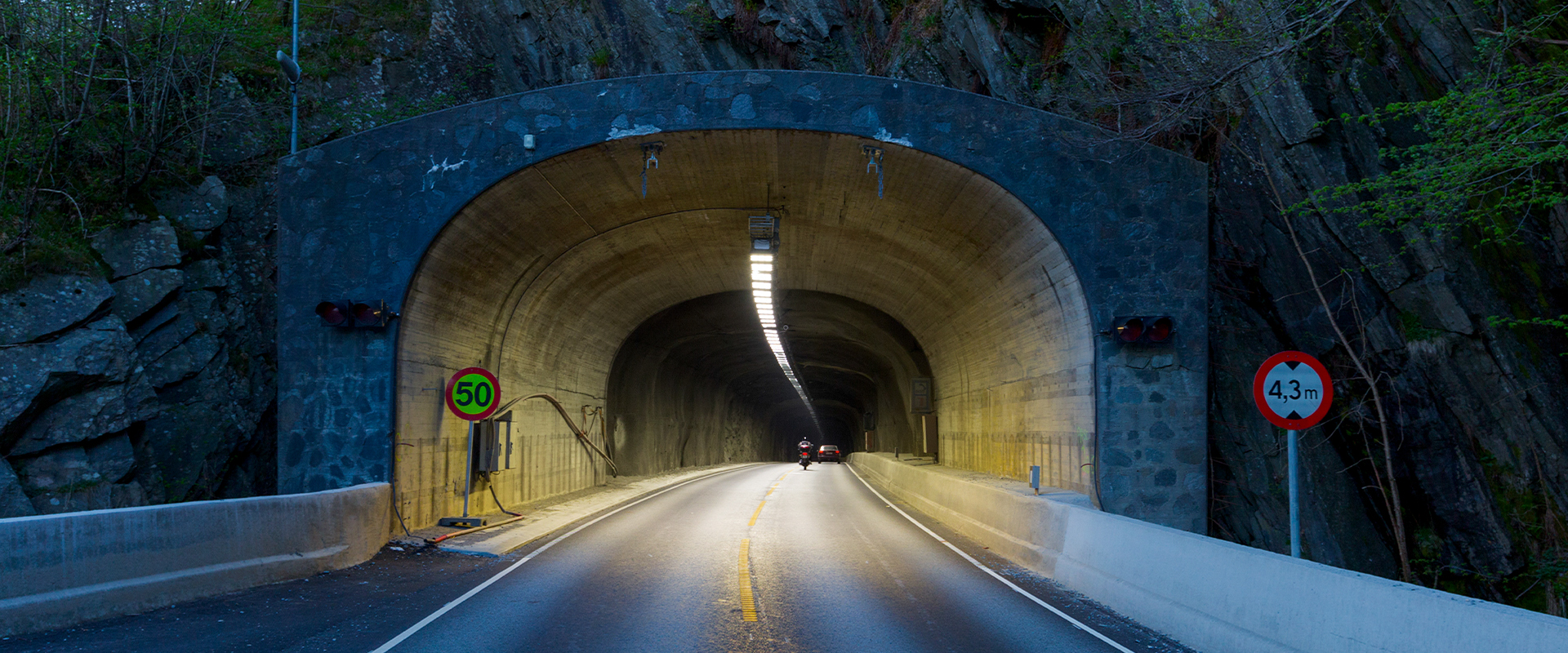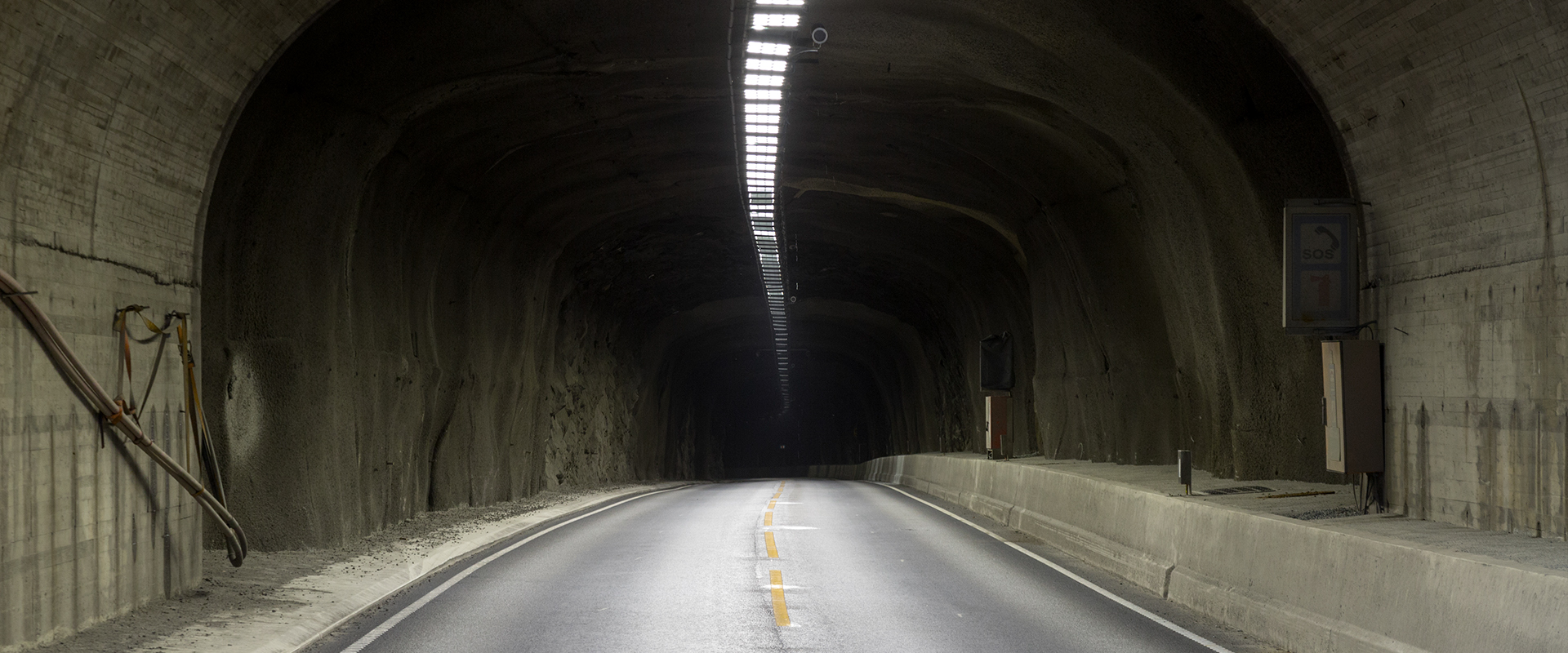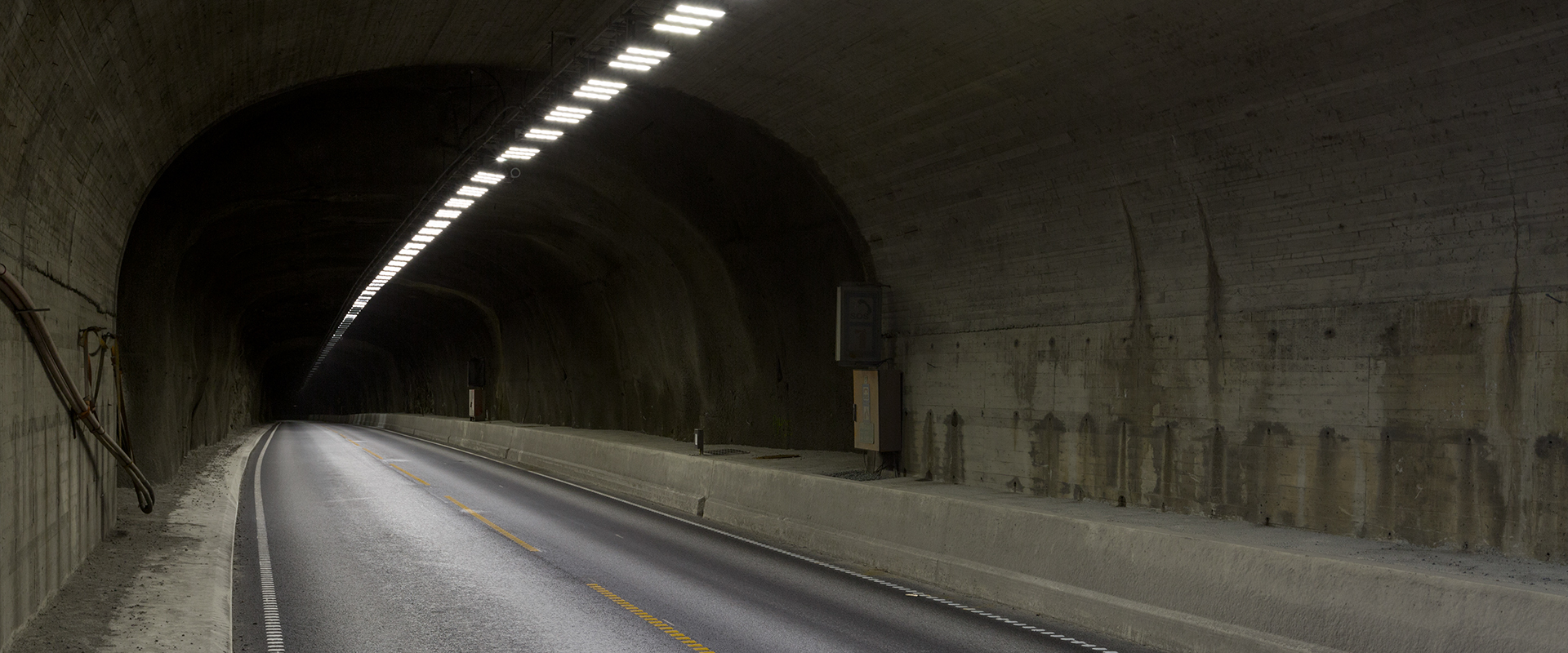 Product used
Discover the product used for the LED lighting of the Mundalsberg tunnel
Related projects
Explore other LED tunnel lighting projects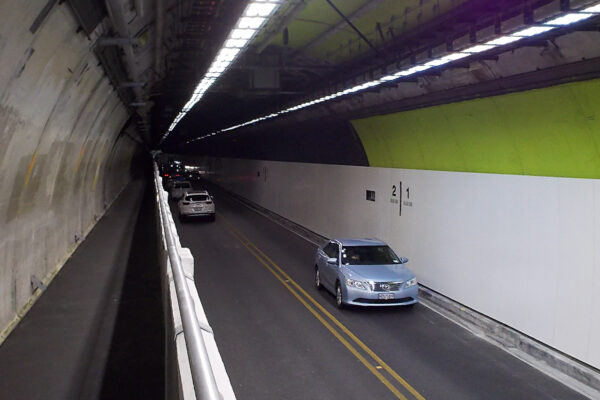 Mount Victoria Tunnel
New Zealand
Discover the first New Zealand tunnel lit up with LED technology.
Discover the project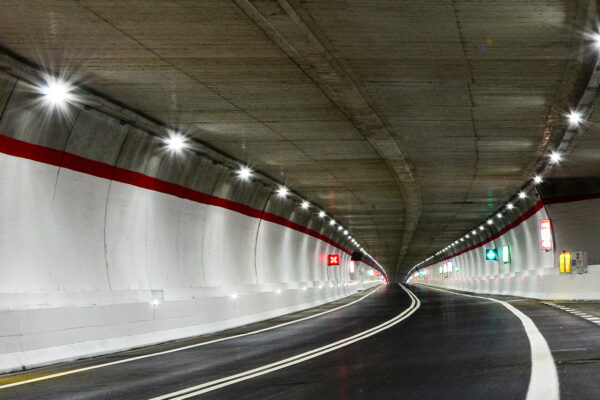 Valnerina tunnel
Italy
Discover the lighting project of the Valnerina Tunnel realized with LED floodlights.
Discover the project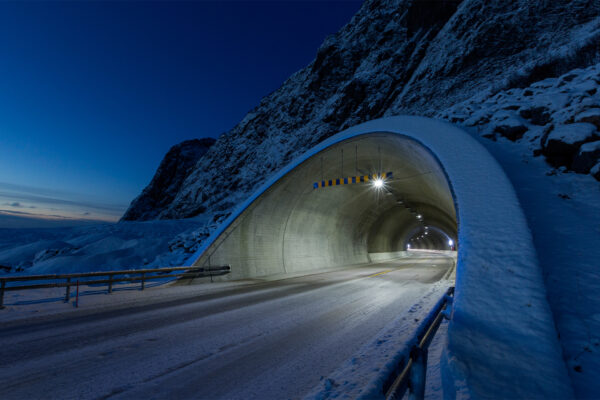 E10 & Hamnøy Tunnel
Norway
Discover the LED lighting project of the Norwegian tunnel on the E10.
Discover the project