LED tunnel lighting of Skaun tunnel
The Brekktunnelen located in the small municipality of Skaun, a few kilometres from Trondheim, was illuminated with LED tunnel floodlight from the TLED series and is an excellent example of efficient lighting that is particularly attentive to energy saving needs. The project was carried out in collaboration with the official partners of AEC Illuminazione in Norway and commissioned by the Norwegian road management authority. The tunnel is located in the E39, a strategic road artery with a total length of 1330 kilometres, which runs between Denmark and Norway. The Norwegian section has been converted to a highway only in some sections, near the centers of Stavanger, Trondheim and Bergen. For the rest, the E39 is characterized by particularly tortuous and narrow sections that make it difficult for many heavy vehicles to travel.
Make the tunnel a safe place
AEC's LED sources for road tunnel lighting ensure high visual comfort and reduced glare levels, reducing the risk of accidents thanks to a perfect distribution of the luminous flux along the entire length of the tunnel.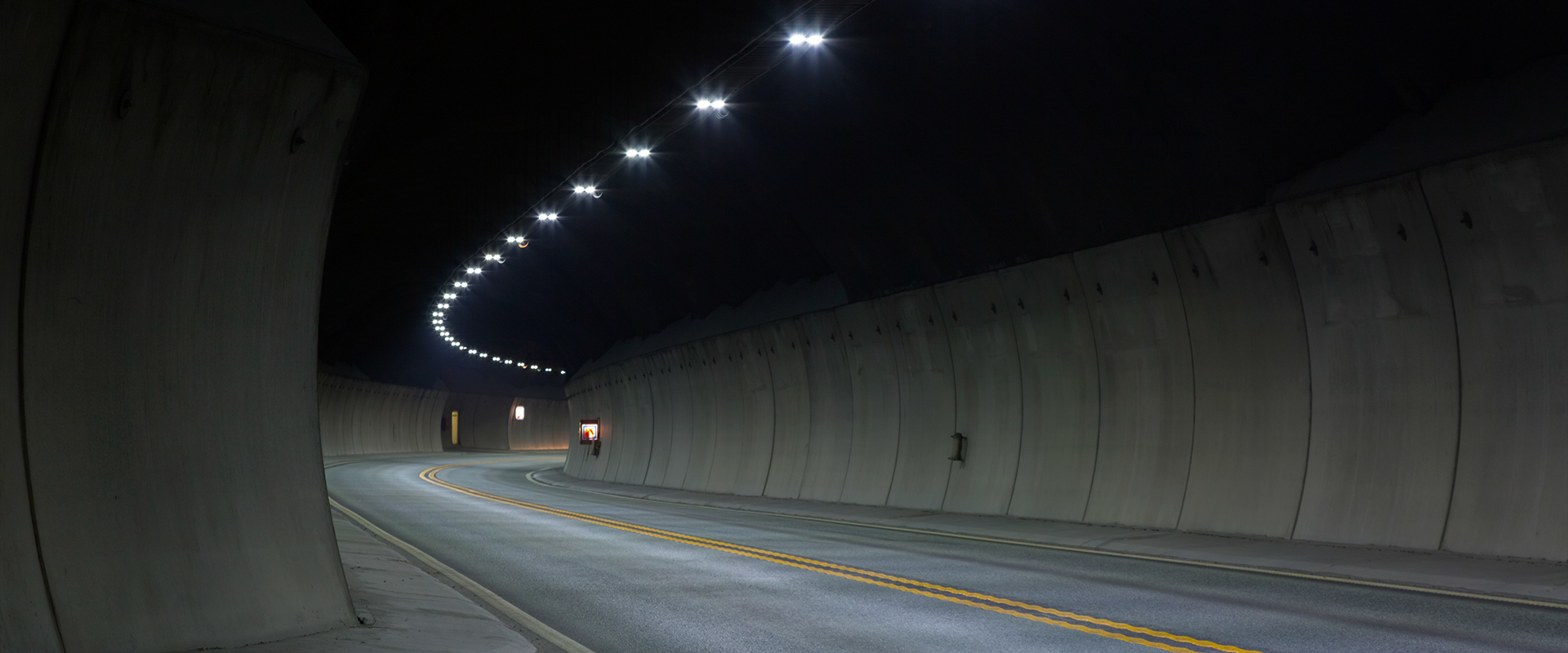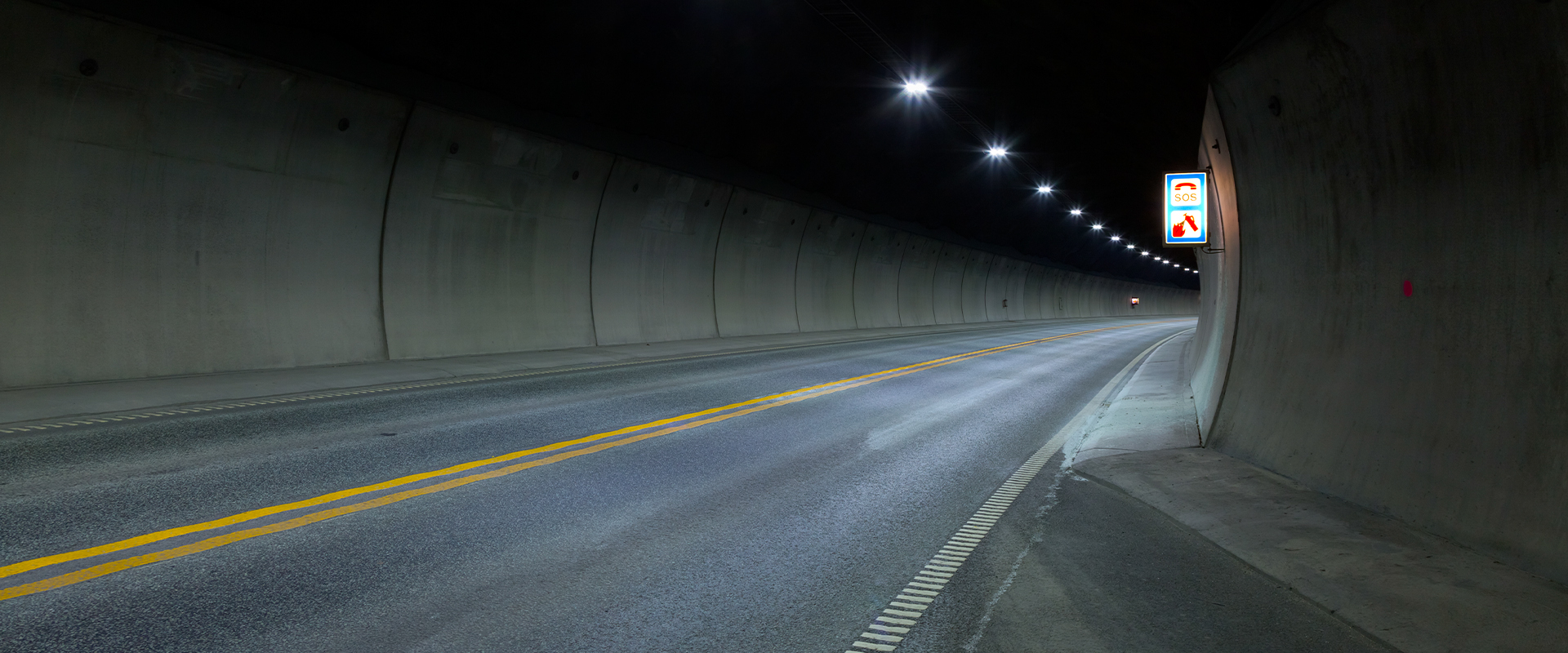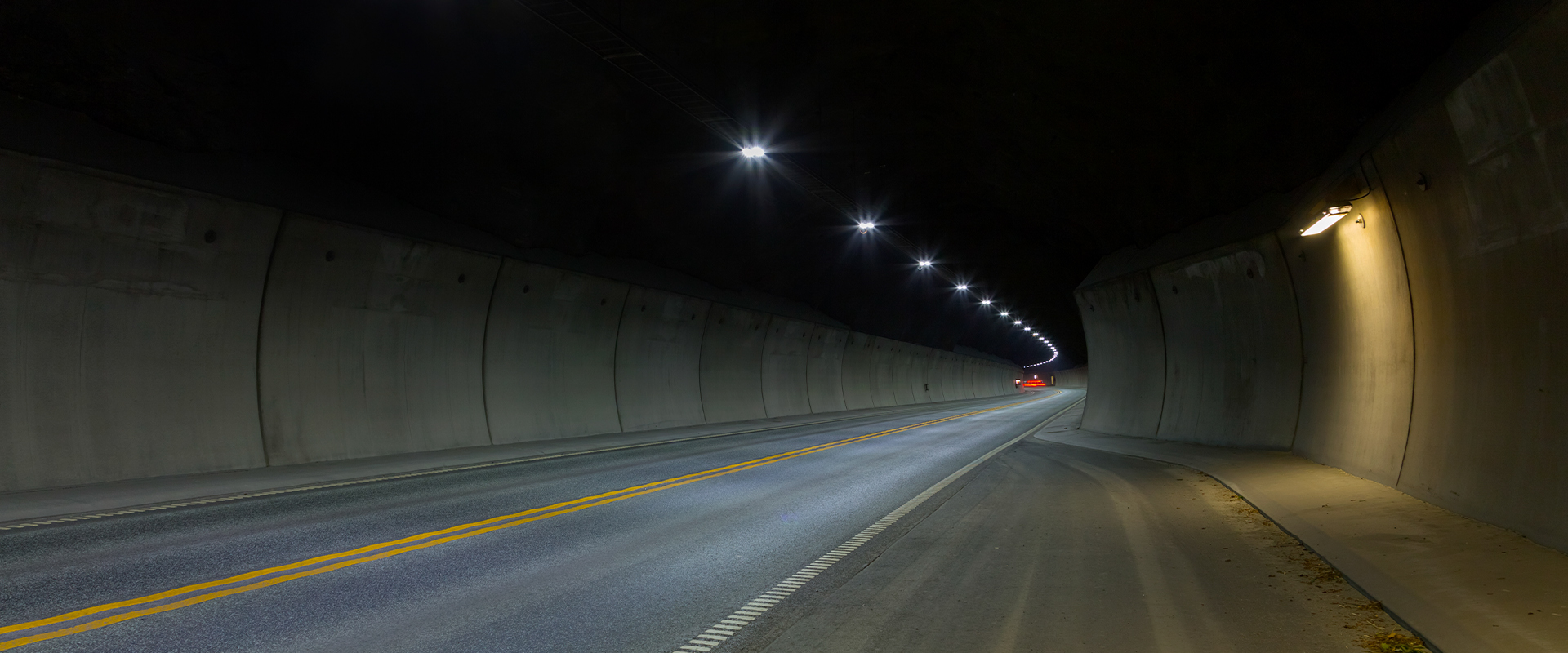 Discover the LED tunnel floodlight
The AEC main product for tunnel lighting
Related projects
Discover other LED tunnel lighting projects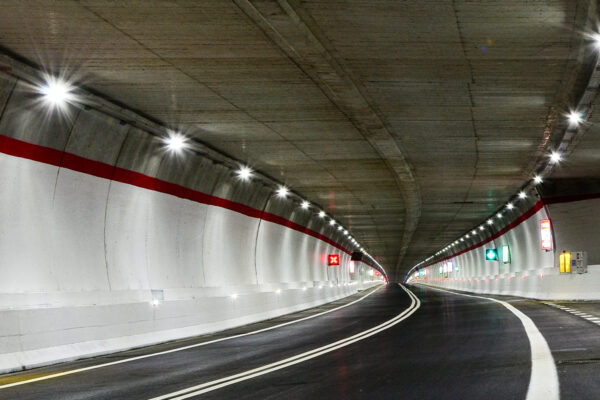 Valnerina Tunnel
Italy
Discover the LED lighting project of Valnerina Tunnel on the Terni-Rieti route.
Discover the project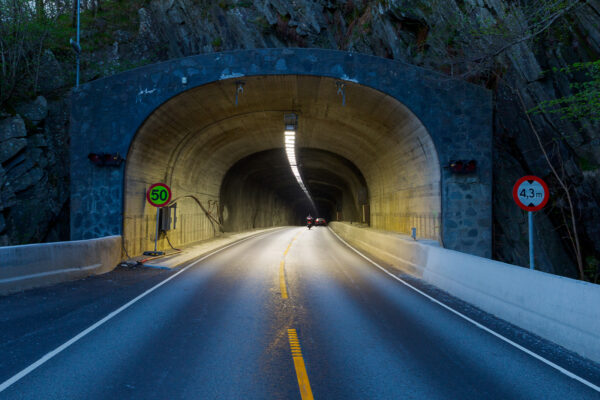 Mundalsberg
Norway
Discover the advantages that AEC Illuminazione's intervention has ensured to the Norwegian municipality.
Discover the project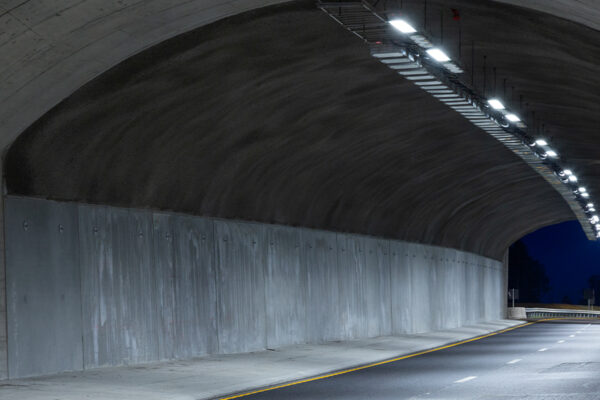 Arendal
Norway
Discover the LED tunnel lighting on the new Norwegian section of the E18.
Discover the project