LED tunnel lighting of the Køge Tunnel
This 150m long tunnel opened to traffic in October 2016, is located under the railway center of the city of Køge and connects Niels Juel Street on the west side of the station with Værftsvej on the railway side to the east. The tunnel represents an important first step for the city of Koge for both urban development and traffic management. The project was carried out in collaboration with Delux, official partner of AEC Illuminazione in Denmark, commissioned by Cowi, an engineering, economics and infrastructure consultancy company, which took care of the project.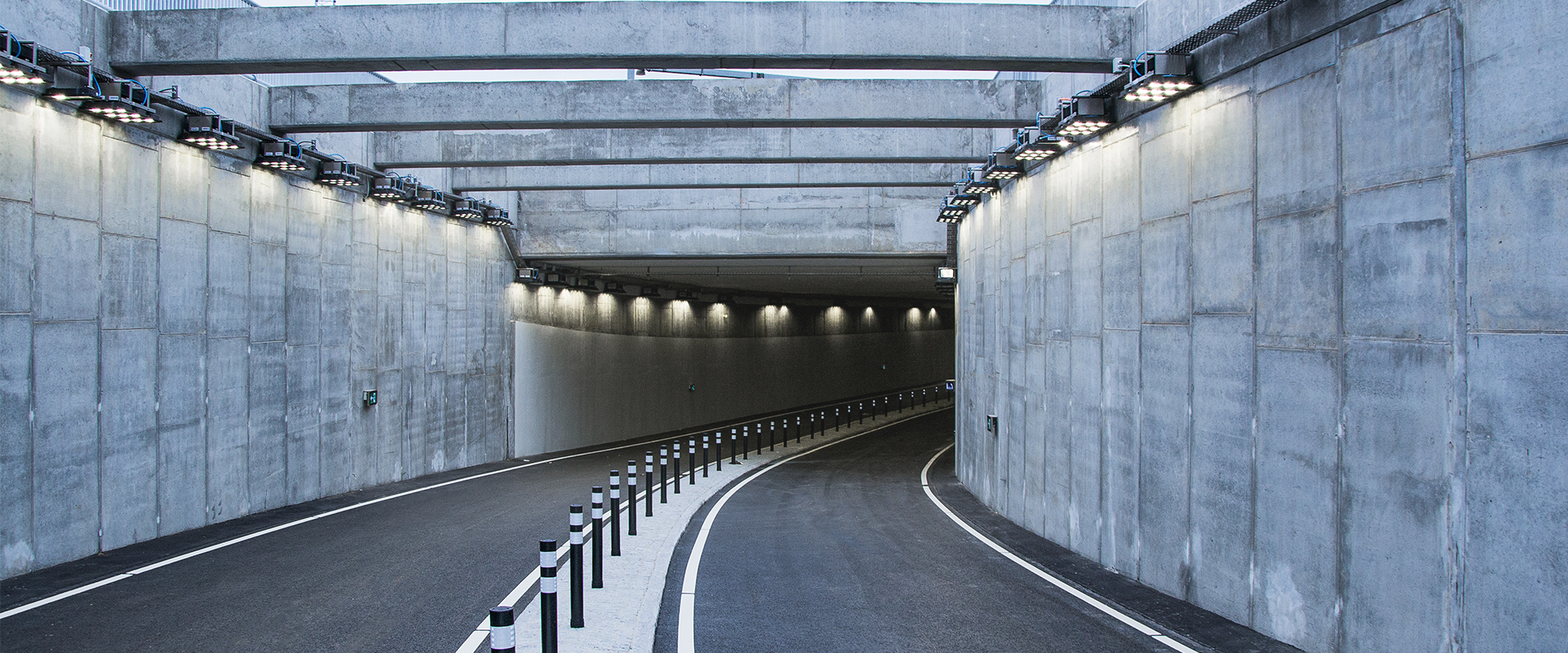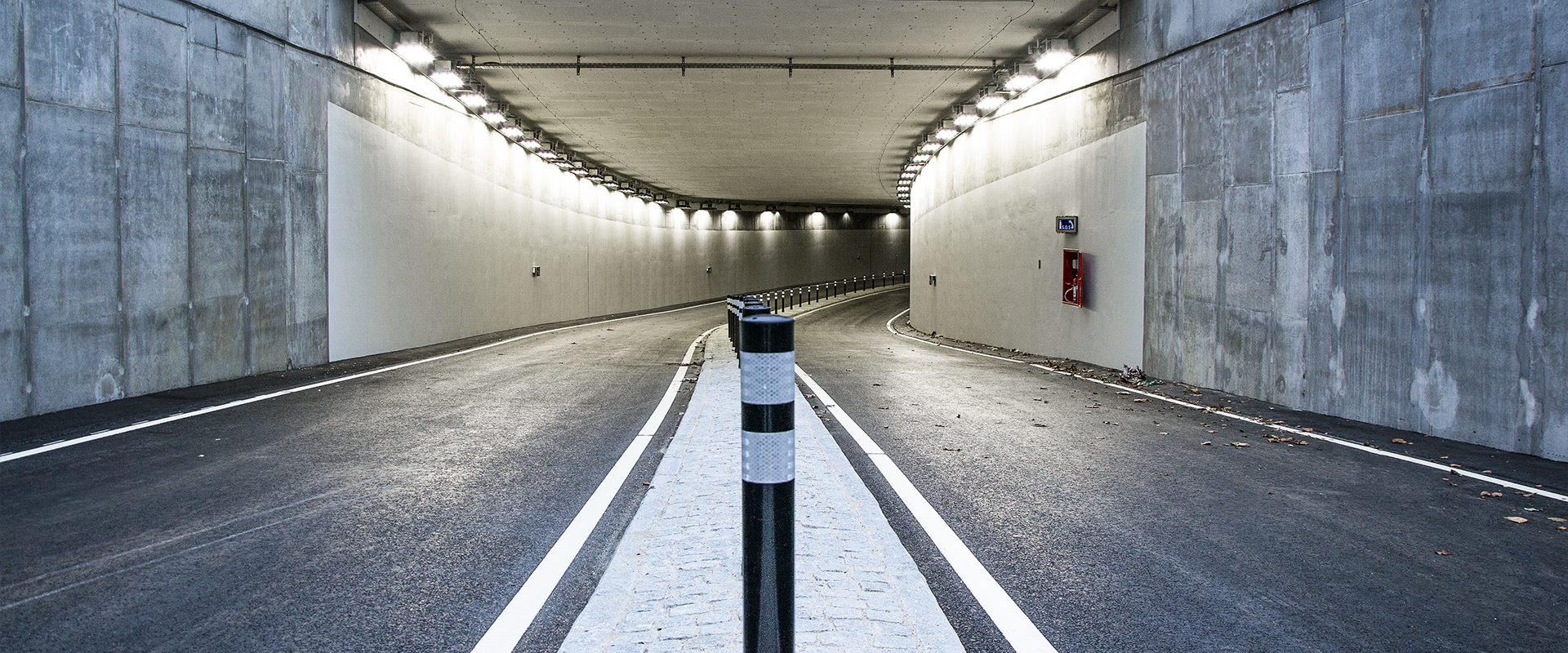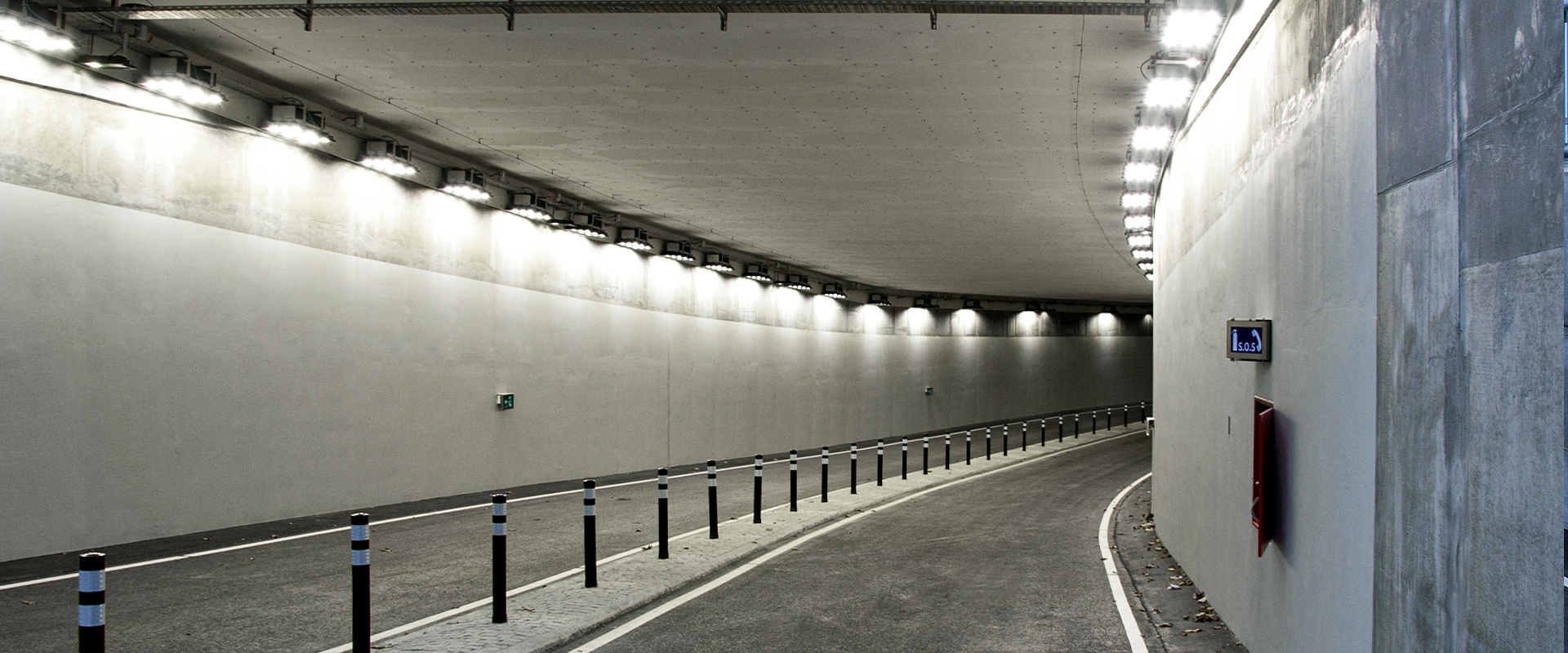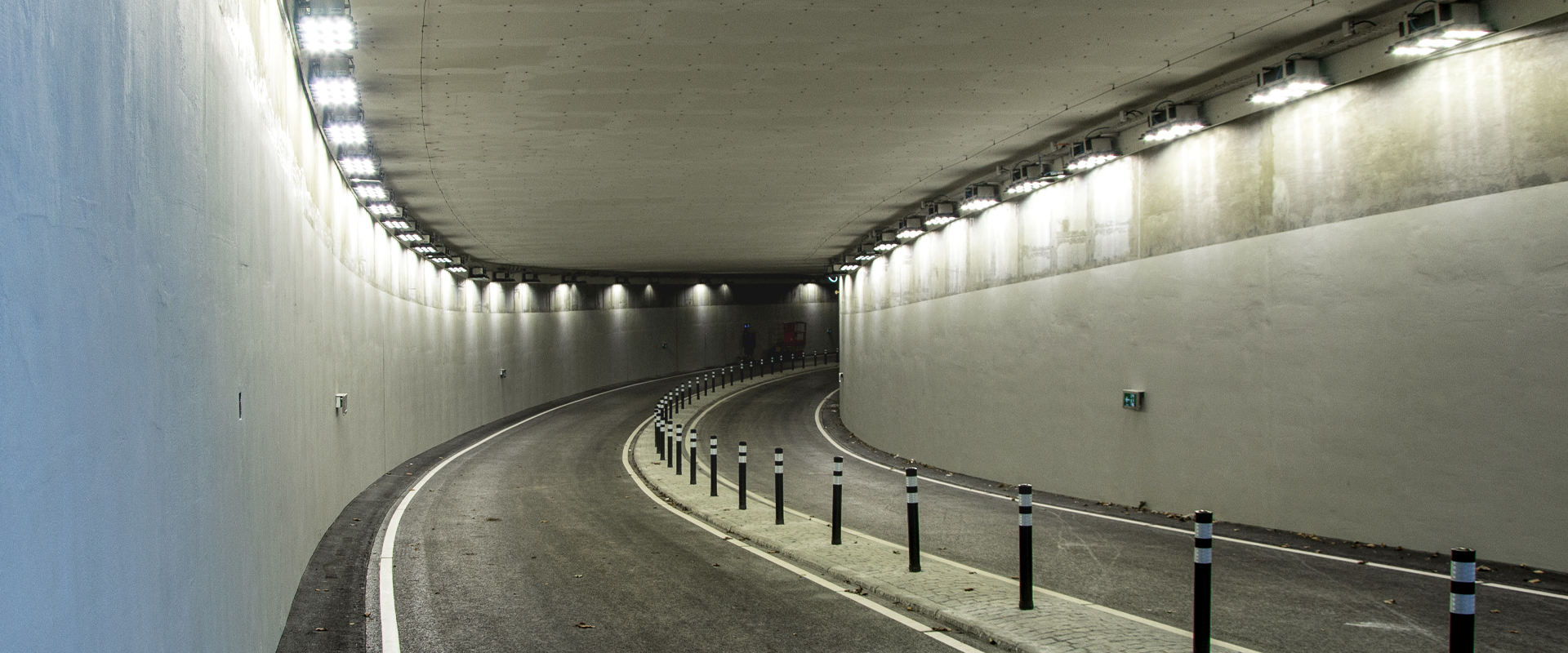 Efficient road tunnels and underpass lighting
The tunnel was illuminated with the LED floodlights of the Galileo Tunnel series for the left and right side reinforcement and permanent lighting of the tunnel, for a total of 106 luminaires. Thanks to this intervention, the objectives of energy efficiency of the tunnel and increased safety for travellers have been achieved.
Product used
Discover the product used for LED lighting in the Køge underpass
Related projects
Discover other road tunnels and underpasses lighting projects