Badminton court lighting
The Fyrisfjädern Badminton Hall is an indoor sports facility specifically built for the game of badminton, located in Uppsala, the fourth largest city by population in Sweden. This facility is very famous in its sector and hosts all the official badminton competitions in the different categories. The aim of the project was to use standard-compliant lighting that would guarantee lasting performance over time and at the same time high visual comfort thanks to the LED lighting solutions for indoor sports facilities designed by AEC.
The benefits guaranteed by the intervention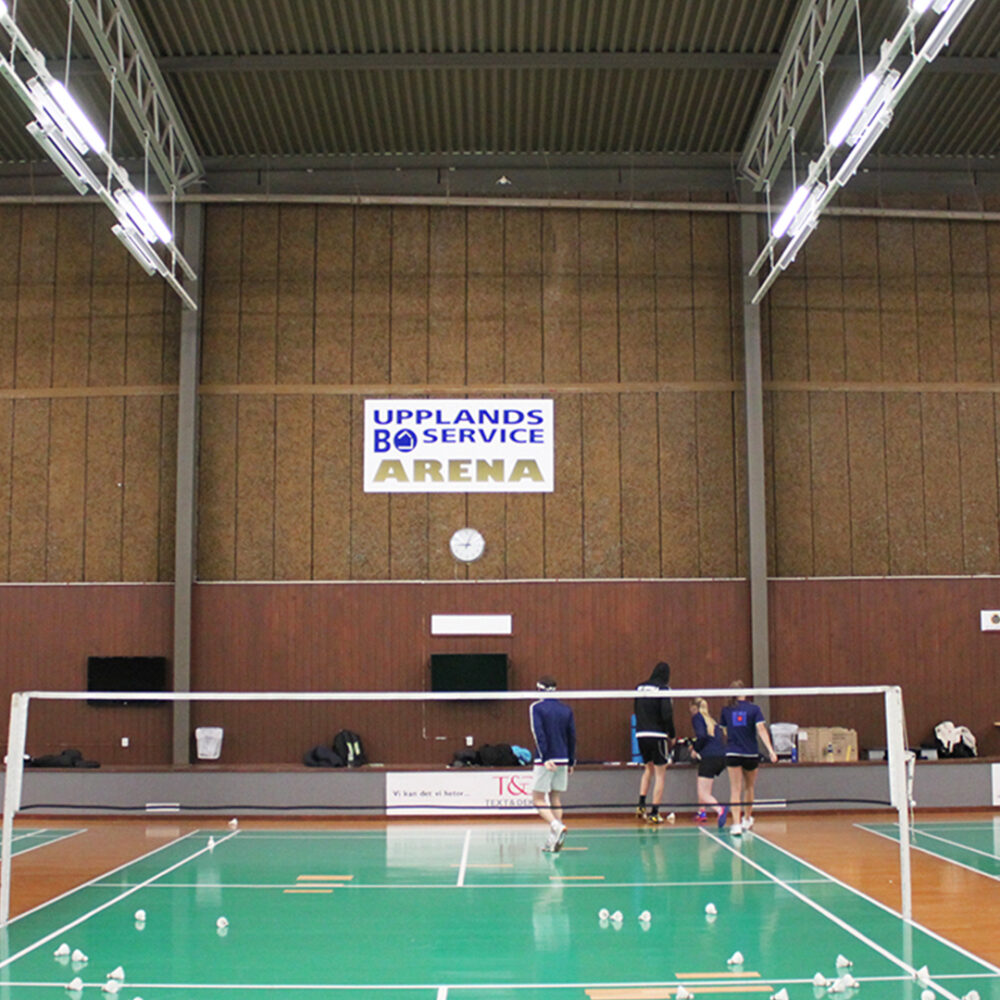 Uniform light distribution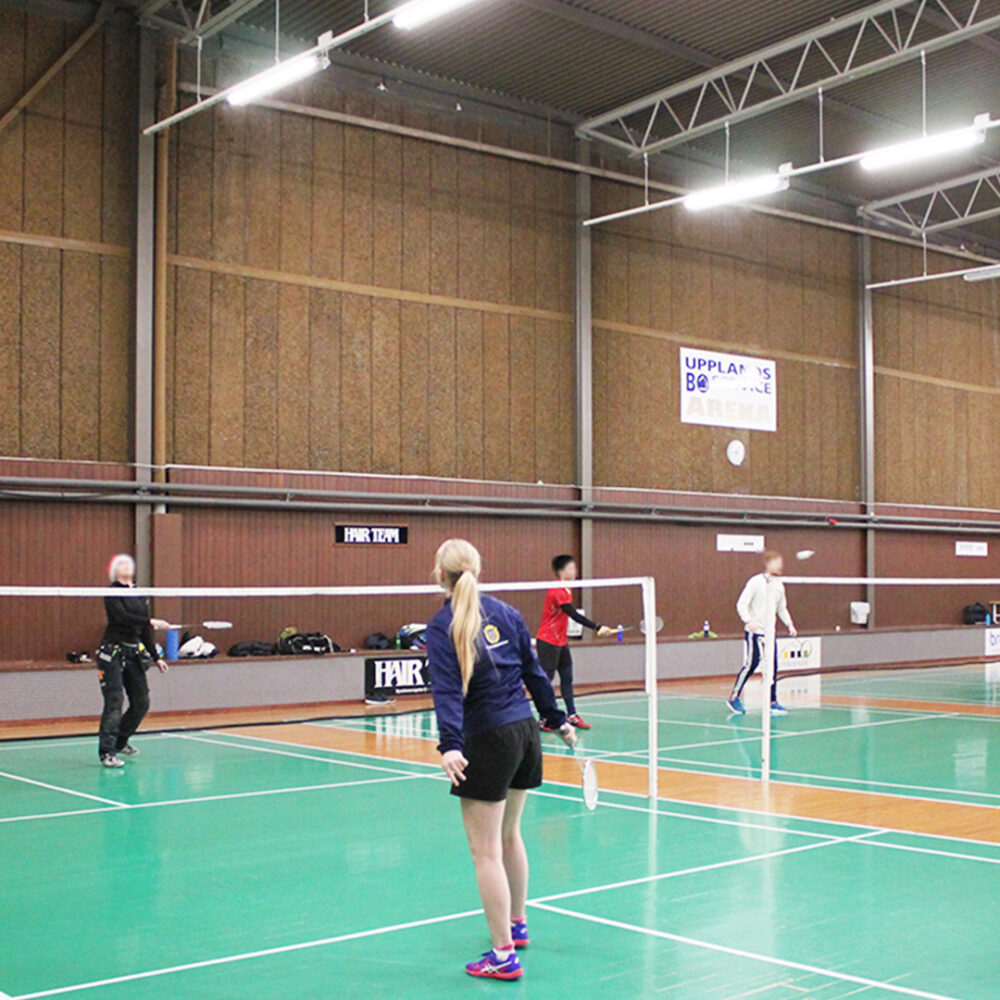 Reduction of shadow areas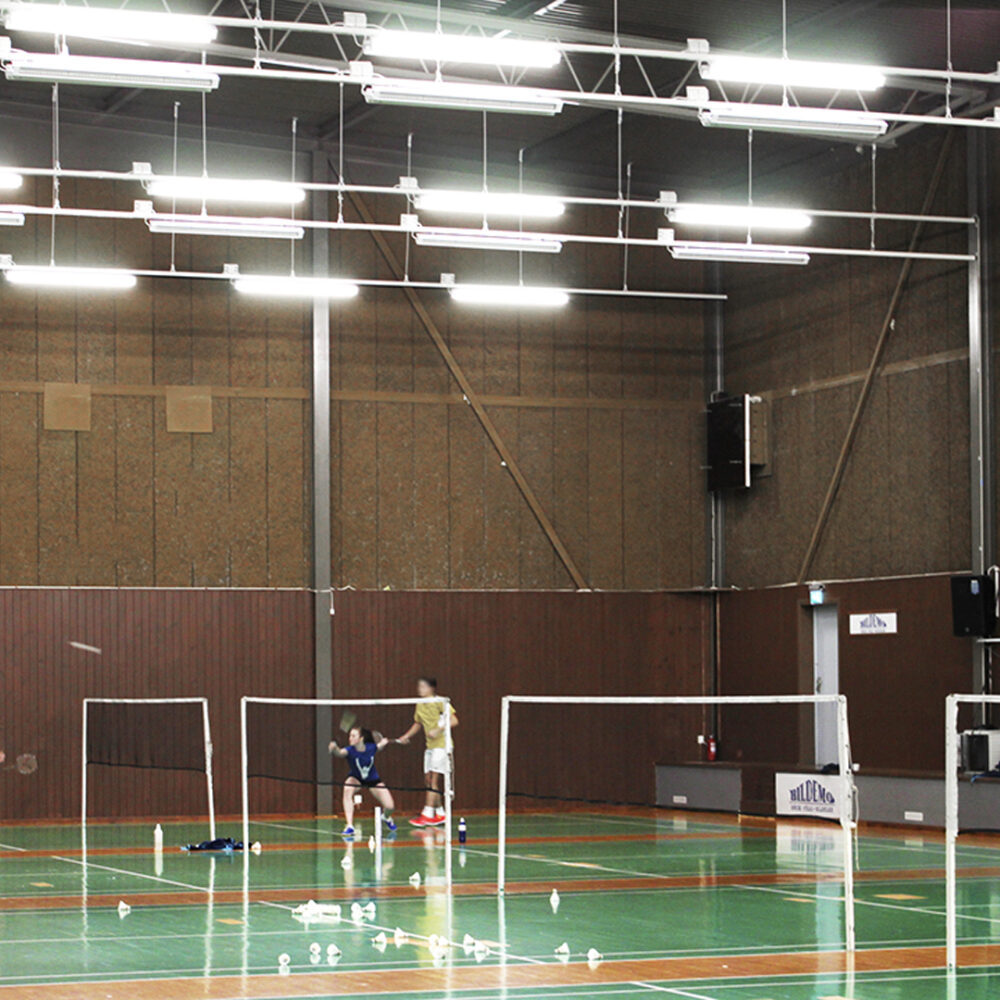 Greater gaming experience
Using quality LED lighting solutions for badminton courts increases the gaming experience and enjoyment of users. Increase the fun and ensure greater safety for athletes through light, transforming your facility into a reference point for the sports community.
Product used
Discover the product used for badminton court lighting
Related projects
Discover other LED lighting projects for indoor sports facilities