Street lighting: LED lights for road and highway
LED lights up the streets of your city in a safe and sustainable way. Made in Italy light fixtures for efficient and performing LED street lighting.
Upgrade the streets of your city to LED
Correct LED street lighting must guarantee maximum visual quality, safety and energy efficiency. The goal of street lighting is therefore to allow citizens to move in total safety with excellent visibility conditions and, at the same time, allow municipalities to save on energy costs.
Energy savings
High efficiency
With LED street lighting, consumption is up to 80% less than with traditional lamps. With the LED you also reduce maintenance costs and create customized dimming scenarios as needed.
Safer roads
More security
With LED technology you increase road safety by improving visual perception for the driver and ensuring maximum visual comfort for pedestrians on much safer roads.
Green light
Eco-friendly light
With LED technology, in addition to energy consumption, you reduce carbon dioxide emissions. In addition, the optics of our products also reduce light pollution, illuminating efficiently only where necessary.
Lamps for street lighting
High Quality LED Street Lights
Lamps for street lighting
High Quality LED Street Lights
Optimize management costs
Today one of the main objectives is to ensure the containment of electricity through the various dimming systems. AEC Illuminazione proposes for this Smart control systems to adjust the light level according to the need, creating strategic scenarios. The LED street lights ensure greater efficiency, duration and reduced maintenance compared to traditional ones. By using LED street lighting to their full potential, these technologies make it possible to achieve energy savings of over 80%.
Increase the energy savings
The average savings obtained using LED lighting is about 93% compared to incandescent lamps – 90% compared to halogen lamps – 70% compared to metal halide lamps – 66% compared to fluorescent lamps.
Reduced maintenance
LED lighting, thanks to recent technological upgrades, reaches and exceeds 100,000 hours, or over twenty years of operation; this translates into high maintenance savings, as periodic replacement of the lamps is no longer necessary.
Excellent colour rendering
4000K LED public street lighting allows motorists to identify the presence of pedestrians and obstacles more easily and at greater distances than other colour temperatures.
Why choose LED street lighting?
Many advantages for the public administration and for citizens.
Reduce your CO2 emissions
AEC LED street lights minimize the impact on the environment by significantly reducing energy costs for public lighting. LED street lights use much less energy than traditional sources, consequently, the consumption in kW/hr per year is much lower and contributes to the reduction of CO2, for more eco-sustainable cities.
The LED does not pollute
Absence of dangerous substances
The LED essentially contains silicon dust, does not contain gases that are harmful to health or toxic substances, unlike fluorescent and discharge lamps, and does not present particular disposal problems at the end of its life.
Light free of IR and UV
No dangerous radiation
The LED is an electronic component that, when a minimum current passes, emits light without infrared (IR) and ultraviolet (UV) harmful to humans.
With LED, absence of heat
Heat dissipation
LED lamps do not generate heat like incandescent lamps. In addition, LED sources operate at low voltages, so they are much safer.
More light in the streets and in the suburbs
The requests of citizens and traders are increasing more and more with a common goal, that of lighting all the streets of the cities and suburbs with LED street lights. With efficient LED street lighting systems you guarantee citizens well-illuminated areas that consequently generate a sense of safety.
LED street lights
Illuminate every area of your city with LED street lighting, especially the suburbs that can benefit from greater security. Reduce energy costs and make all places in the city safer.
Reduce crime
With LED technology and efficient LED street lights lamps and fixtures, every street becomes safer, given the high quality of light and the best colour rendering, inevitably leading to a reduction in vandal and criminal acts.
More liveability
Increase the liveability of places in the city with efficient LED street lighting. Adequate LED lighting returns parks, squares and other areas of the city to citizens, making them safe to use even at night.
Outdoor urban and street lighting
The requirements of good street lighting
Outdoor urban and street lighting
The requirements of good street lighting
More services for the citizen
With intelligent LED street lighting it is possible to interact with presence, traffic and weather sensors and provide "on-demand" lighting. In order to make your city welcoming, safe and comfortable, you can integrate the lighting pole with video surveillance systems, further increasing the safety and usability of public places. Find out what smart public lighting means.
The advantages of LED street lighting
Let's summarize together what are the main advantages of LED street lighting.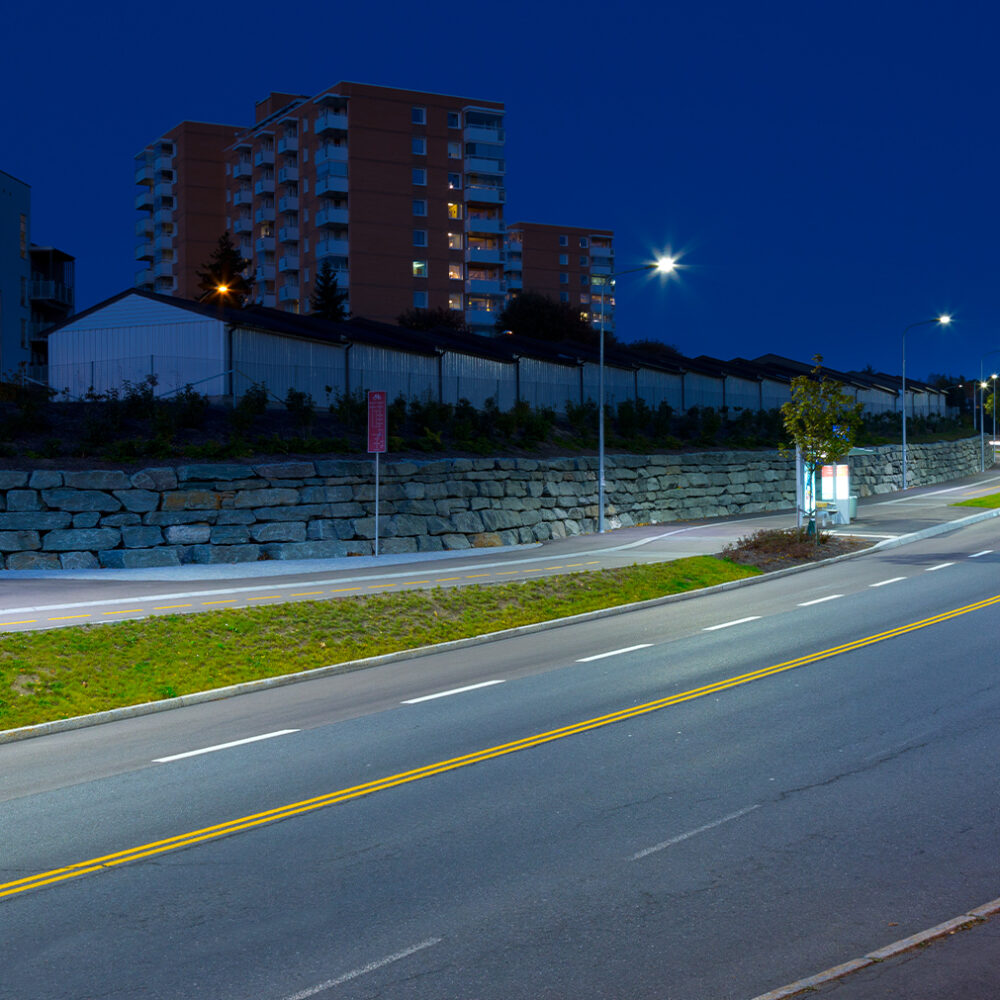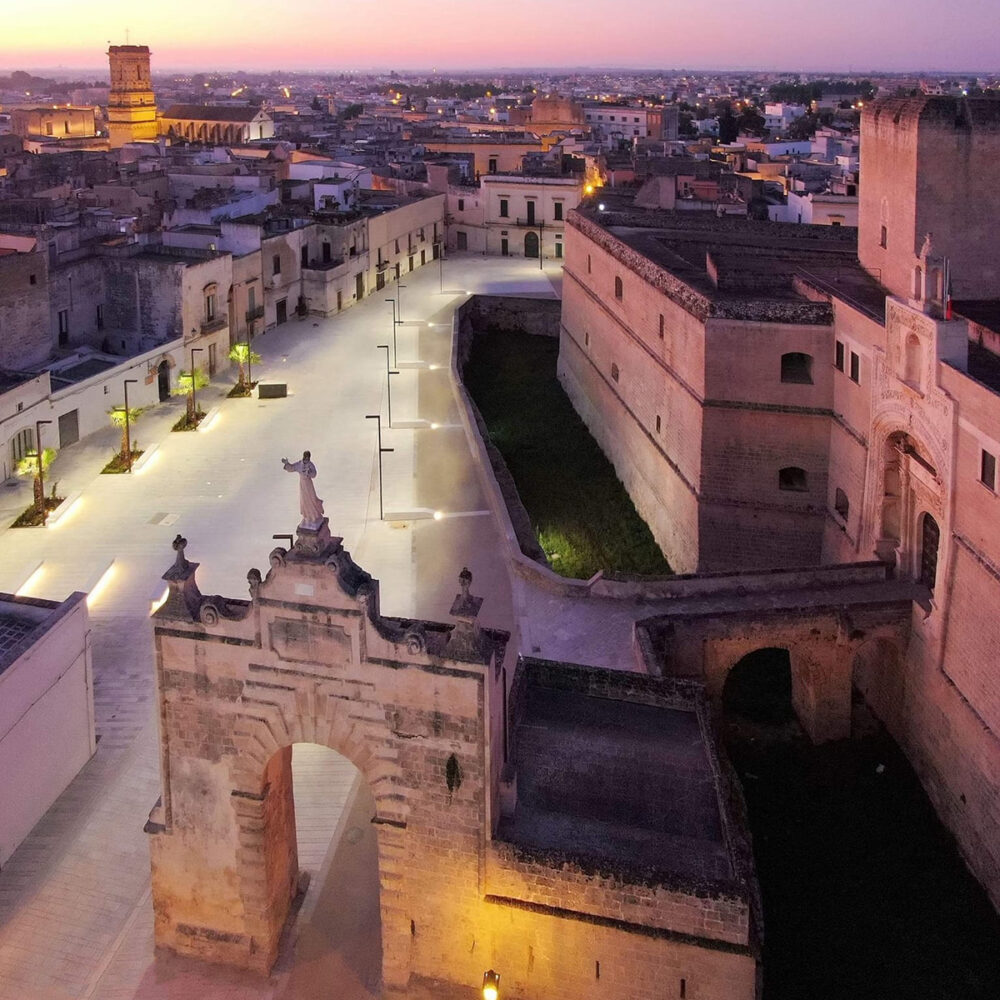 Excellent colour rendering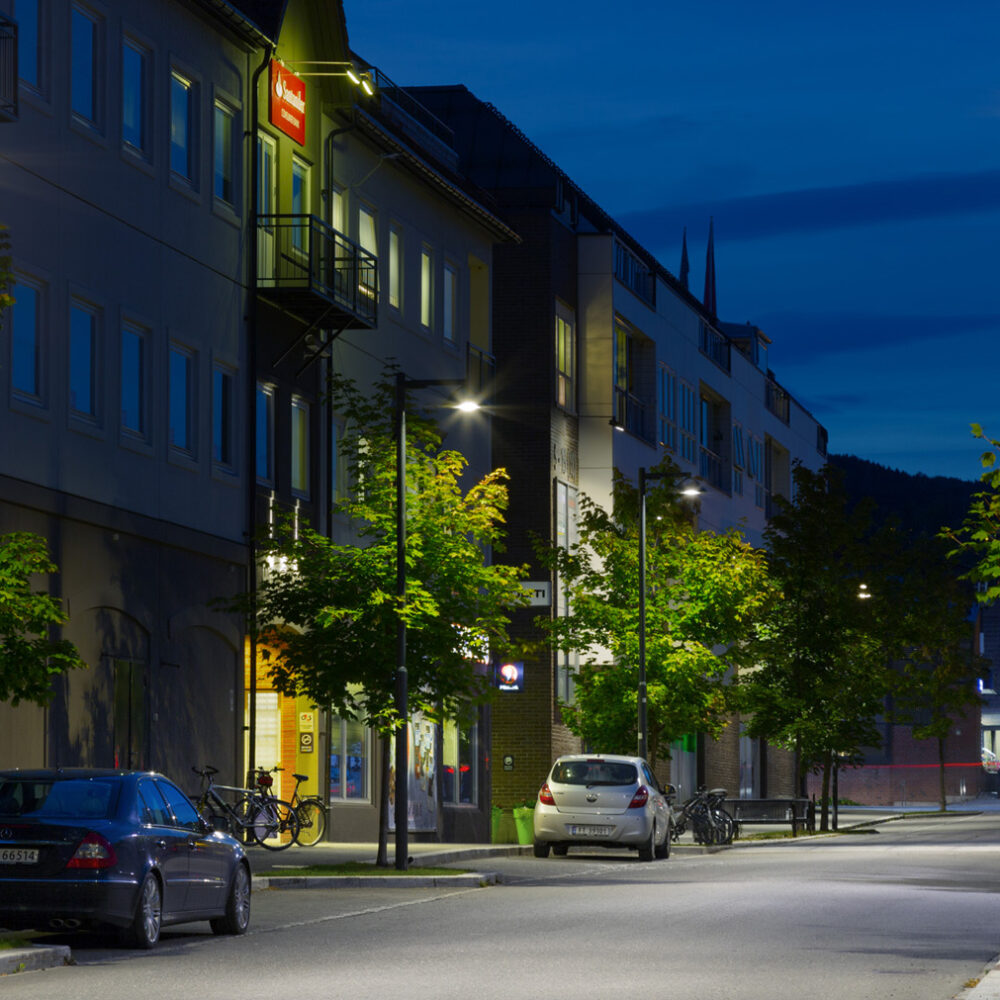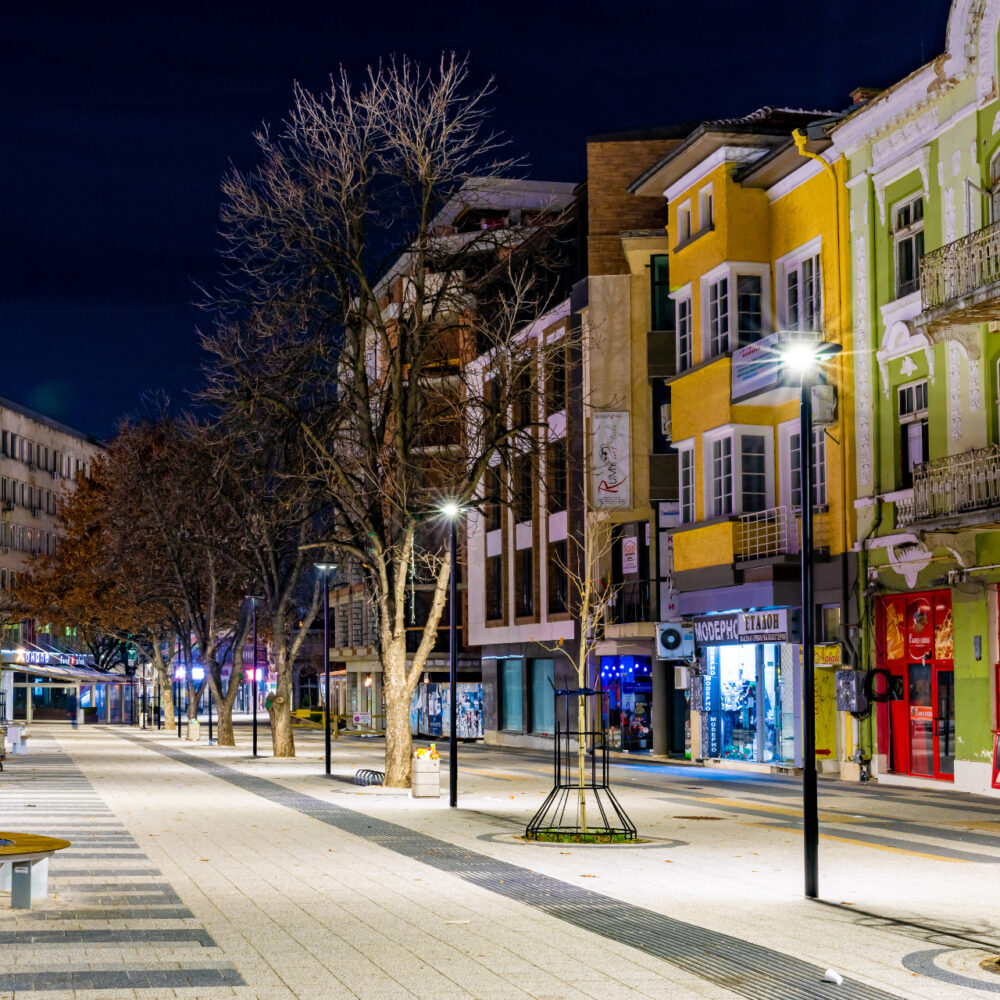 Manage luminous flux for more energy savings
Create the lighting scenario that best suits your design needs with efficient LED street fixtures.
The importance of choosing the right product
Choosing a professional product will make a difference in the LED lighting of your city
The right optics
For perfect distribution
Many traditional sources illuminate even where there is no real need, creating light dispersions. This translates into unnecessary energy consumption and above all damage to the environment, creating unnecessary light pollution. Light sources directed towards the sky disturb birds by negatively interfering with their orientation and behaviour.
No waste of light
No upward reflection
The light distribution must be correct and above all, it must absolutely not reflect upwards. This can be avoided by choosing professional light sources and street lighting produced by those with experience in the sector.
Discover the best-selling LED lighting fixtures for street lighting
Safe and efficient public lighting solutions. Trust the quality of true Made in Italy.
LED street lighting for highways and junctions
AEC Illuminazione provides professional LED street lights lamps, fixtures and poles, for highways and motorway junctions. In these areas, road safety is an absolute must. Motorists must be able to travel the road in complete safety and with every area clearly visible. With LED street lighting, the road is clearer and more comfortable and incorrect driving behaviour and distractions are reduced.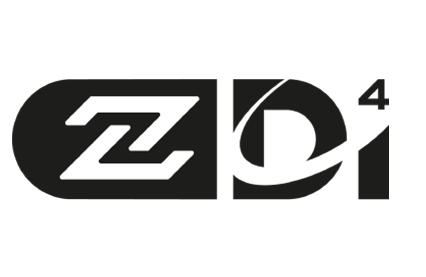 Zhaga D4i certified products
What makes the difference
All AEC lighting best-selling LED products are Zhaga D4i Luminaire certified. AEC Illuminazione has become part of the Zhaga consortium and its lighting fixtures have aligned themselves with the recent rules imposed by the consortium, obtaining the very important Zhaga D4i Luminaire certification, essential to ensure indisputable advantages to customers who aspire to Smart cities and, not least, to participate in public lighting tenders.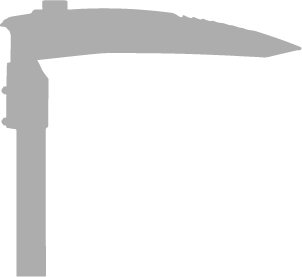 But what is the advantage?
Let's find out together
A customer, by choosing AEC luminaires, Zhaga D4i certified, will purchase interchangeable LED street fixtures with those of other suppliers. All this can be translated into industrial terms in a total absence of electrical and mechanical constraints or limitations. This translates into an enormous advantage, namely that of not having any type of electrical and mechanical constraint or limitation.
AEC street lighting products
Safe and efficient public lighting with 100% Made in Italy fixtures
Examples of LED street lighting
Get inspired by our LED street lighting projects
Contact us for a free consultation
Trust the professionalism of an Italian company and the quality of 100% Made in Italy products