Outdoor architectural lighting and monument lights
LED Architectural floodlights for lighting of historical and contemporary architecture. Enhance facades, buildings or monuments with LED light.
The objectives of outdoor architectural lighting
With architectural LED floodlights you can enhance the aspect of buildings, historic buildings, monuments and increase the attendance of that place.
More attractiveness
Improve the attractiveness of places by highlighting architecture, parks or facade details. Give the urban space a distinctive character with the best quality of light. Give new life to space and enhance details with the maximum efficiency of modern LED technology for architectural lighting.
Prevent vandalism
Increases safety in historic and artistic areas by preventing vandalism thanks to adequate and efficient lighting. The areas of cultural interest deserve maximum safety and the best possible lighting both for the exaltation of the artistic heritage and for its protection and preservation.
Floodlights for every need
AEC Illuminazione designs and manufactures architectural floodlights in Italy both for LED modernization and redevelopment projects and for new installations. Our architectural floodlights have numerous types of optics for architectural and accent lighting.
Why enhance the city with architectural lighting
Aspects of architectural lighting
Outdoor architectural LED lighting can have different purposes. Light can perform a functional and safety task, and therefore, allow people to perform certain jobs in an outdoor area. Just as it can also have a promotional function and therefore attract people's attention to a specific cultural asset. But light can also have the objective of creating suggestive and unique atmospheres between the architectural aspect of a building and the surrounding environment. This is why AEC's architectural floodlights are considered functional: they can satisfy any lighting requirement.
Using architectural lights for different purposes
light as a functional language
Illuminate safety areas
Outdoor architectural floodlights can guide people in the orientation of a certain area and allow you to carry out actions in total safety in particular areas, such as access gates.
Light that promotes and advertises
Attract people to particular areas
With LED spot outdoor architectural floodlights you can highlight architectural details of monuments, capturing the attention of people.
Light that creates emotion and suggestion
Create suggestive atmospheres
Improve people's experience by creating unforgettable lighting scenarios due to outdoor architectural lighting. In a perfect design, architecture and light have always been two inseparable concepts.
What can you do with architectural floodlights?
Whether it's monuments, historic buildings, churches or contemporary buildings, with LED outdoor architectural lighting you have unprecedented flexibility. Unlike obsolete lamps, architectural LED floodlights can create customized lighting scenarios and highlight each affected area avoiding dark areas or uneven light.
The benefits of outdoor architectural lighting
There are many reasons to leave the old HID or mercury vapour lamps and just as many reasons to go towards an eco-sustainable LED choice.
Another focus of architectural lighting? People
It is very important to create the right atmosphere for every public environment, trying to arouse a reaction in people. In fact, emotion can be considered the key element of outdoor architectural lighting projects. Light affects people's mood and emotional state. Depending on the type of lighting, light may or may not create emotion, thrill, impress, generate well-being. It is precisely for this reason that during the lighting consultancy we help our client to choose the most suitable architectural floodlights to create a sense of harmony and connection with the surrounding environment.
Architectural lighting creates emotion
The colour rendering and light levels of a building must be in complete harmony with those of the surrounding environment, in order to create a harmonious atmosphere. AEC Illuminazione's task is to support the customer by providing floodlights with a high colour rendering index, capable of emphasizing architectural details, which can thus capture interest and convey emotions.
Use light to make your project unique
LED technology applied to outdoor architectural lighting has undergone a very fast evolution that has opened up extraordinary scenarios. Choosing LED lights for a building, a square, an architecture, a moment, means enjoying indisputable advantages that make everything even more flexible: controlling the intensity of the light, the colour temperature, automatically adapting the light according to the exact time of day or better yet, be able to adapt it according to the amount of natural light.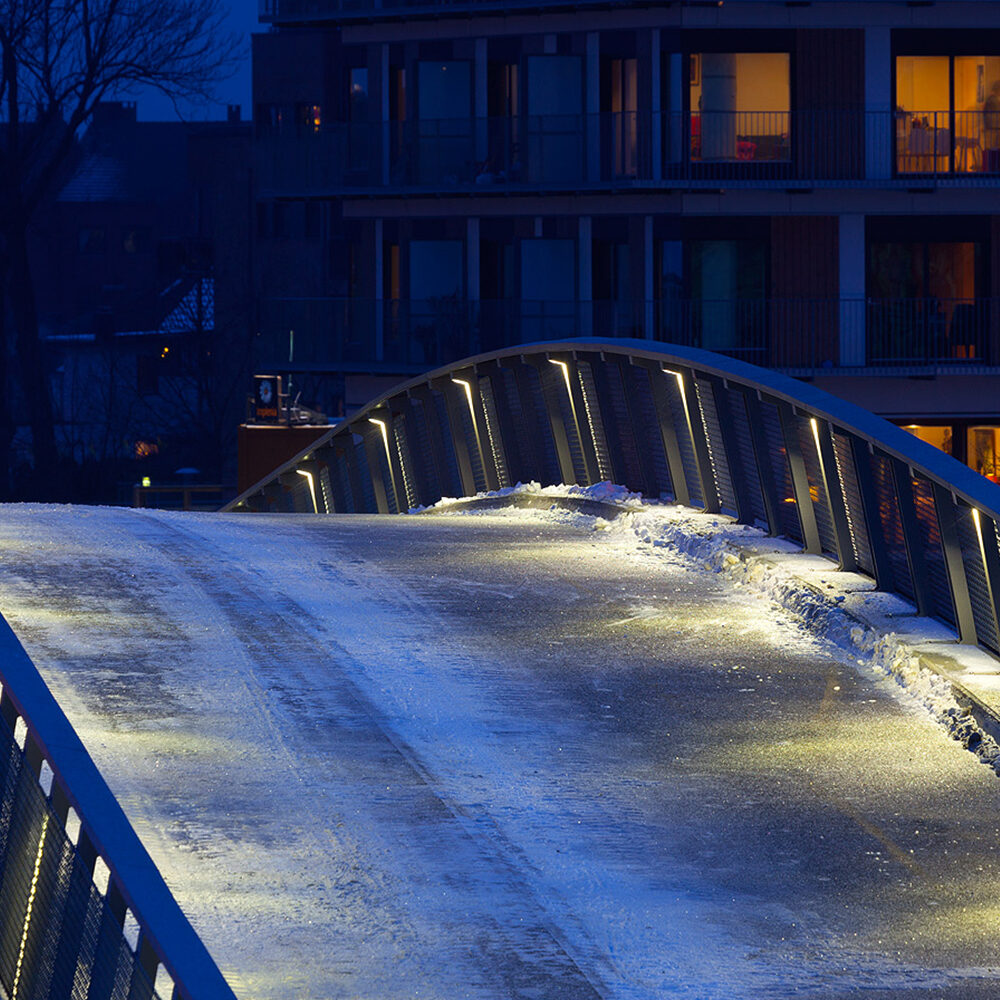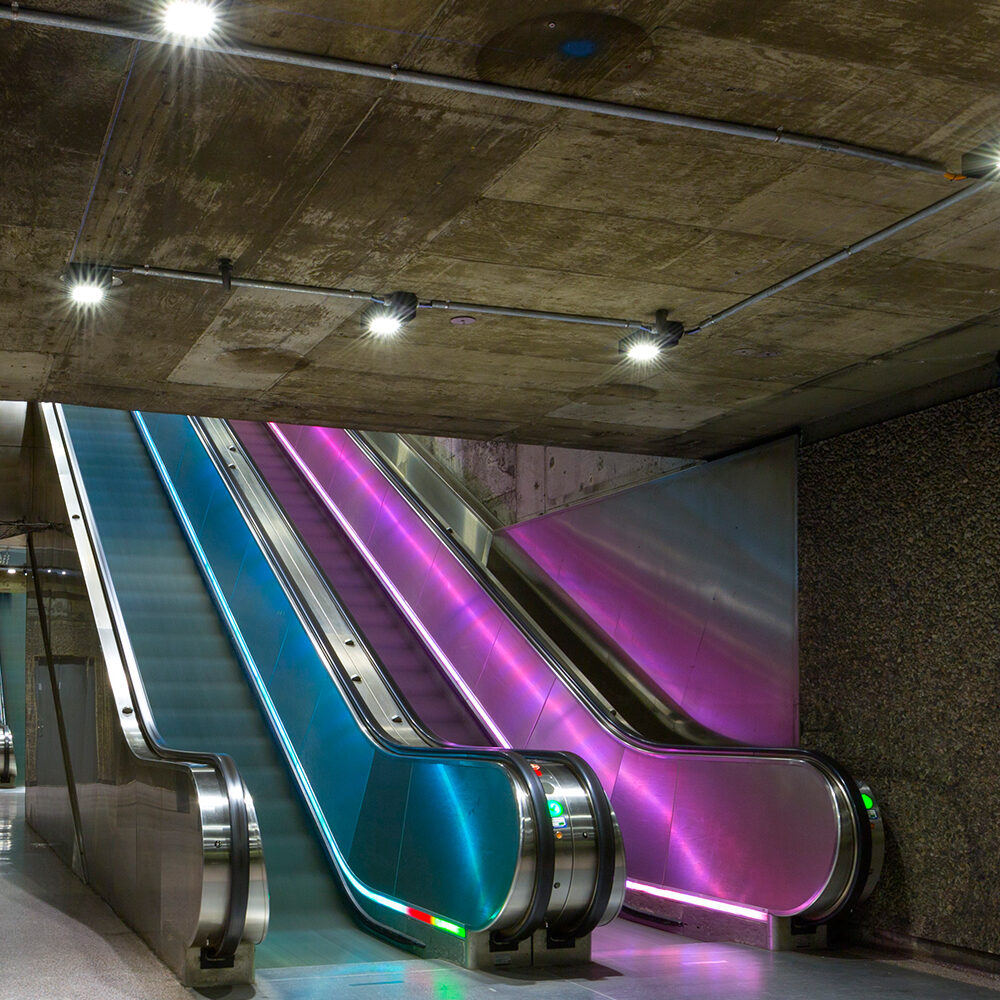 Flow adapting with natural light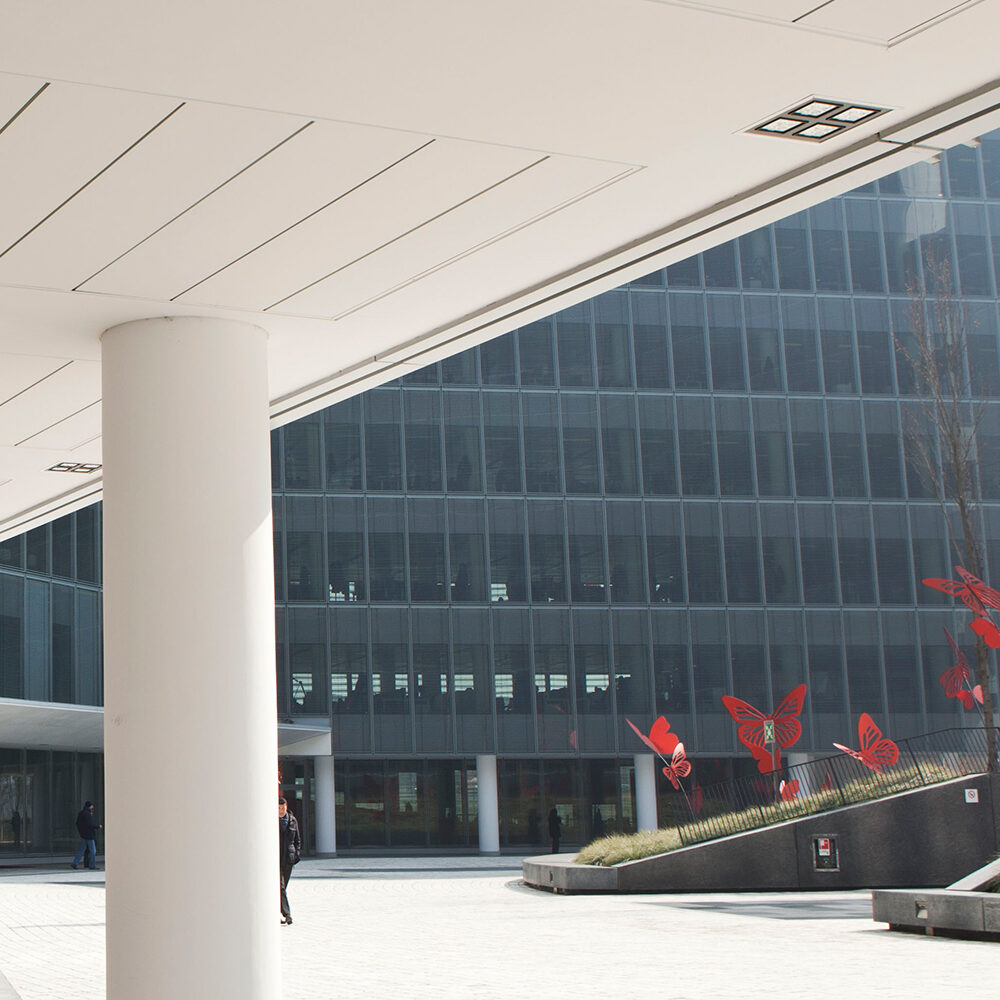 With LED you can create original projects
Outdoor architectural lighting is now increasingly present among lighting projects. Now more than ever, in fact, thanks to LED, architects can fully exploit all the potential and versatility of this extraordinary technology to create original and innovative projects capable of giving a new face to cities.
Discover the main products for outdoor architectural lighting
Discover some of our architectural floodlights
Examples of outdoor architectural lighting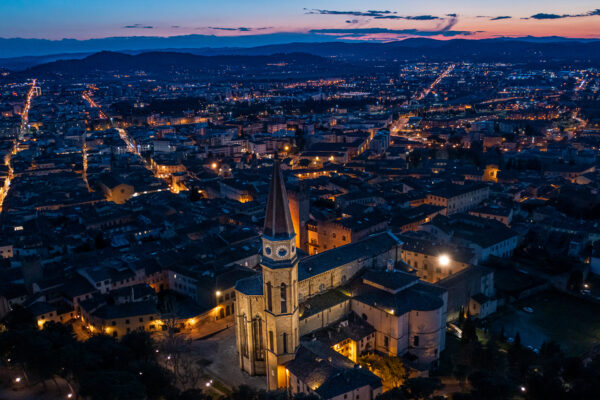 Arezzo's Cathedral
Italy
AEC's LED architectural floodlights were chosen for the lighting of the whole Arezzo's Cathedral facade. Now the cathedral shines with a new LED light.
Discover more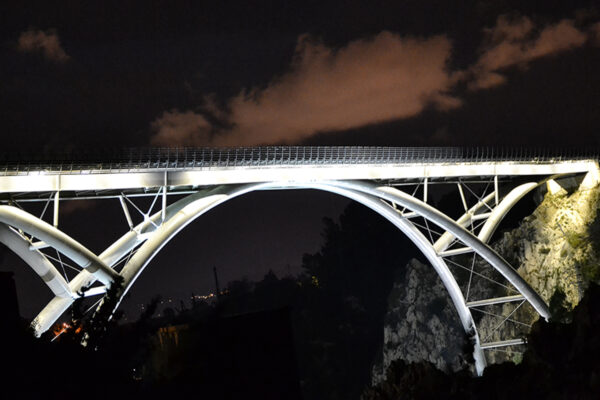 Valnerina Bridge
Italy
The main purpose of the lighting of the Valnerina bridge was to enhance the architectural details of the structure by creating a suggestive atmosphere.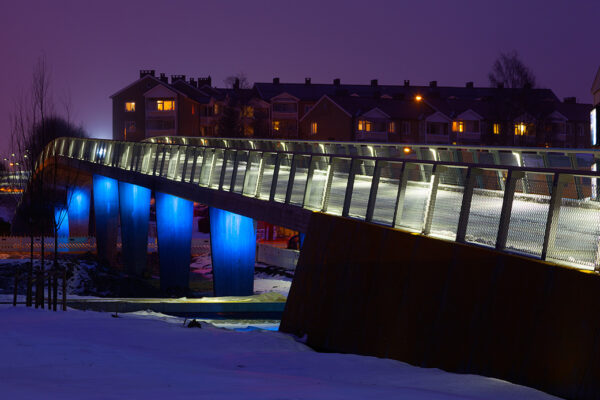 Oslo
Norway
Oslo has enhanced the residential areas and their contemporary structures with architectural LED floodlights. A functional as well as an aesthetic goal.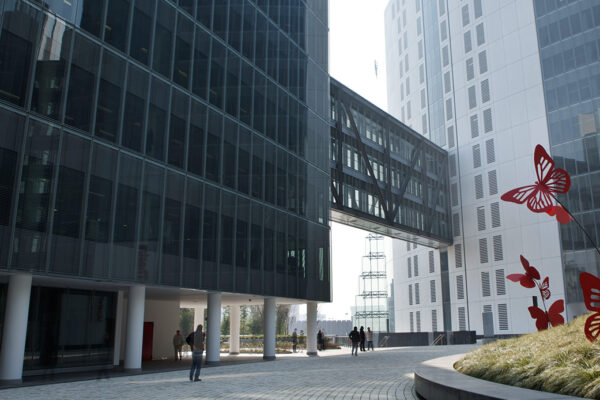 Vodafone Village
Italy
The Vodafone Village in Milan has chosen AEC's architectural floodlights to highlight its building, increasing emotions and atmosphere.
We follow you in every design phase
Choose 100% Made in Italy lighting luminaires
Energy analysis
Tailored for you.
Regardless of whether you are replacing some fixtures or completely renovating the lighting system, we can help you find the best possible solution, with a view to energy saving and performance. Ask us for a free consultation, together we will create a detailed plan tailored for you by analyzing the pre-existing situation.
Light consultancy
Our know-how at your service.
AEC Illuminazione's know-how is at your service. We will help you create the most effective long-term lighting plan possible: from a completely new installation to a simple LED retrofit. Rely on us to receive personalized and targeted advice according to your real needs.
Sales support
Dedicated assistance.
With our commercial network, present in every Italian region and in 40 countries around the world, we can directly serve all markets and offer an efficient and targeted service to our customers. Contact us for a no-obligation advice on how to make your lighting system more efficient and get a quick return on investment.
Contact us for a free consulting
Trust the professionalism of an Italian company and choose 100% Made in Italy products