Indoor sports lighting: LED lights for sports hall, gym and swimming pool
LED lighting of sports halls, tennis courts, gyms and indoor swimming pools. Greater visual comfort and reduced costs with AEC LED floodlights.
LED floodlights for indoor sports lighting
AEC Illuminazione offers specific solutions for indoor sports facilities lighting of any size, from the smallest to the most complex. Indoor sports facilities are widely used spaces throughout the year and require an adequate type of lighting, capable of guaranteeing a reduction in energy and maintenance costs. In the winter months, for example, the flow of natural lighting is significantly reduced and this can cause shaded and dark areas, with a consequent reduction in athletes' performance. It is therefore essential to use LED lighting fixtures for indoor sports lighting that ensure visual comfort for players and spectators with uniform lighting of all areas of the structure, increasing the gaming experience and reducing energy costs and maintenance of the structure.
The benefits of LED indoor sports lighting
Uniform illumination
Reduction of shadow areas and high visual comfort
With AEC's LED fixtures for indoor sports facilities lighting, you get a uniform distribution of the light beam throughout the structure and use LED sources with high visual comfort that improve the experience of spectators and athletes.
Cost reduction
Efficient LED system with reduced maintenance
The LED floodlights for indoor sports lighting designed by AEC use high-performance light sources and reduced energy costs, thanks to the greater efficiency of LED technology compared to discharge lamps. Furthermore, the LED has a duration that exceeds one hundred thousand hours. This allows you to significantly reduce the maintenance of your sports facility.
Increase the experience
Make your facility a safe and state-of-the-art place
Choosing to upgrade an indoor sports facility lighting with LEDs means transforming your facility into a safe and cutting-edge environment, increasing its reputation and encouraging people to use it more. By using a compliant LED light for indoor sports facilities you can also meet the requirements of the federations and host official sports competitions.
Guaranteed and fast return on investment
All the benefits of AEC's LED solutions for indoor sports facilities lighting
Indoor sports facilities lighting applications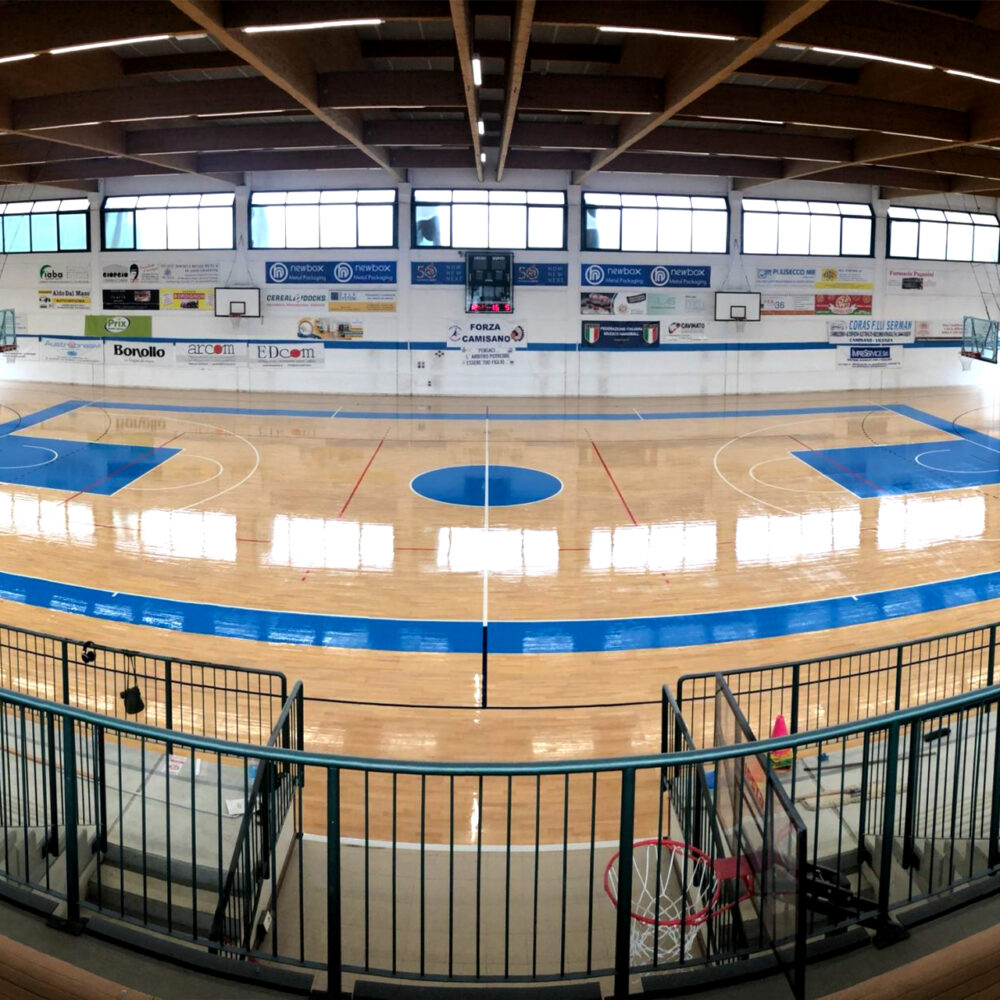 Indoor sports halls lighting
Sports hall lighting
Light up volleyball, basketball, hockey and gyms
The multi-sports facilities host numerous types of indoor sports and require comfortable, precise and uniform lighting. LED indoor sports lighting for sports halls and gyms must take into account precise characteristics, to allow athletes, match officials and spectators to carry out their respective activities quickly and efficiently.
Indoor tennis lighting
Visual comfort and specific optics for both hard and clay courts
The indoor tennis court LED lighting floodlights designed by AEC's aim to brightly illuminate the entire court, allowing players and spectators to see the ball from any angle. Ensuring the right visual comfort means creating an optimal contrast between the objects and the surrounding environment, eliminating the shadow areas and the phenomena of light glare.
Indoor public pool lighting
Greater safety and high performance for swimmers
The LED floodlights for indoor swimming pool lighting must ensure safety of users and reduce the reflection of the lighting on water. Reflection control is particularly important and allows staff to rescue a swimmer in case of difficulty. For this reason, AEC's LED floodlights for indoor sports lighting use a type of lighting that meets current regulations and optics with high visual comfort.
Possibility to choose a turnkey package
We also provide complete turnkey packages through our AEC Sport Solutions brand
Manage your indoor sports facilities lighting
Using the AEC's lighting control systems for indoor sports facilities you can quickly manage the lighting of your structure, reducing energy and maintenance costs. Choose the type of lighting that best suits your needs according to pre-set and customizable scenarios. Control the lighting and remotely manage your installation with a simple and intuitive interface, facilitating installation and reducing maintenance.
Discover LED floodlights for indoor sports facilities lighting
Some of our LED sport lighting luminaires
Indoor sports facilities LED lighting projects
Explore the advantages of choosing AEC LED lights for indoor sports lighting.
You can discover more about…
Contact us for a free consulting
Trust the professionalism of an Italian company and choose 100% Made in Italy products