LED grow lights fixtures for greenhouse
Traditional HPS greenhouse lamps have high energy consumption and produce a lot of heat. Converting your lighting with LED grow lights saves up to 70% of energy costs and does not produce heat.
LED grow lights solutions
AEC Illuminazione continues to innovate and improve lighting even in specific sectors, such as horticulture. By choosing the new efficient LED grow lights solutions for professional greenhouses or indoor vertical farms, numerous advantages are obtained, including the optimization of consumption, the reduction of maintenance costs and the absence of high temperatures, generated instead by traditional lamps HPS. Energy consumption is in fact one of the main sources of expenditure for owners of horticultural greenhouses. Choosing high energy-saving LED grow lights solutions, allows you to save immediately to obtain a quick return on investment.
Why choose LED grow lights solutions
Energy saving
Fast return on investment.
Expenditure on energy consumption is one of the most important items for greenhouse and horticulture. Replacing HPS lighting with modern LED grow lights technology leads to a cost reduction of up to 70% and a fast return on investment. Furthermore, based on the individual needs of the customer, we will evaluate the existing installation and provide indications on how to optimize the lighting plan with LED Grow Light solutions.
Long lifespan
Even in extreme conditions.
A LED luminaire has a lifespan of up to 8 times longer than traditional HPS lamps. This translates into greater reliability and the absence of maintenance such as periodic lamp replacements. In addition, the products for professional grow lighting of greenhouse and vertical farm are specially designed to withstand the harsh working environment of production greenhouses: they have perfect resistance to humidity, temperature fluctuations and dust.
Low temperature
Eliminate the problem of heat.
One of the main problems of traditional HPS or fluorescent greenhouse lamps is that of producing a lot of heat. The LED grow lights instead have by its nature a very low emission of heat at the source, therefore the LED grow light fixtures do not alter the climate of the greenhouse and can also be positioned at very close distances to the plants, without incurring any risk of overheating them.
LED grow light technology helps productivity
Today it is possible to increase the lighting or the hours of light without increasing costs. AEC's LED grow light solutions for green house and horticulture can, in fact, complement or replace natural lighting by providing the exact spectrum and intensity necessary for cultivation. Correct and prolonged exposure to light allows you to speed up harvests, maximize the resources available and grow healthy and luxuriant plants. The total management of the light also allows for constant production all year round.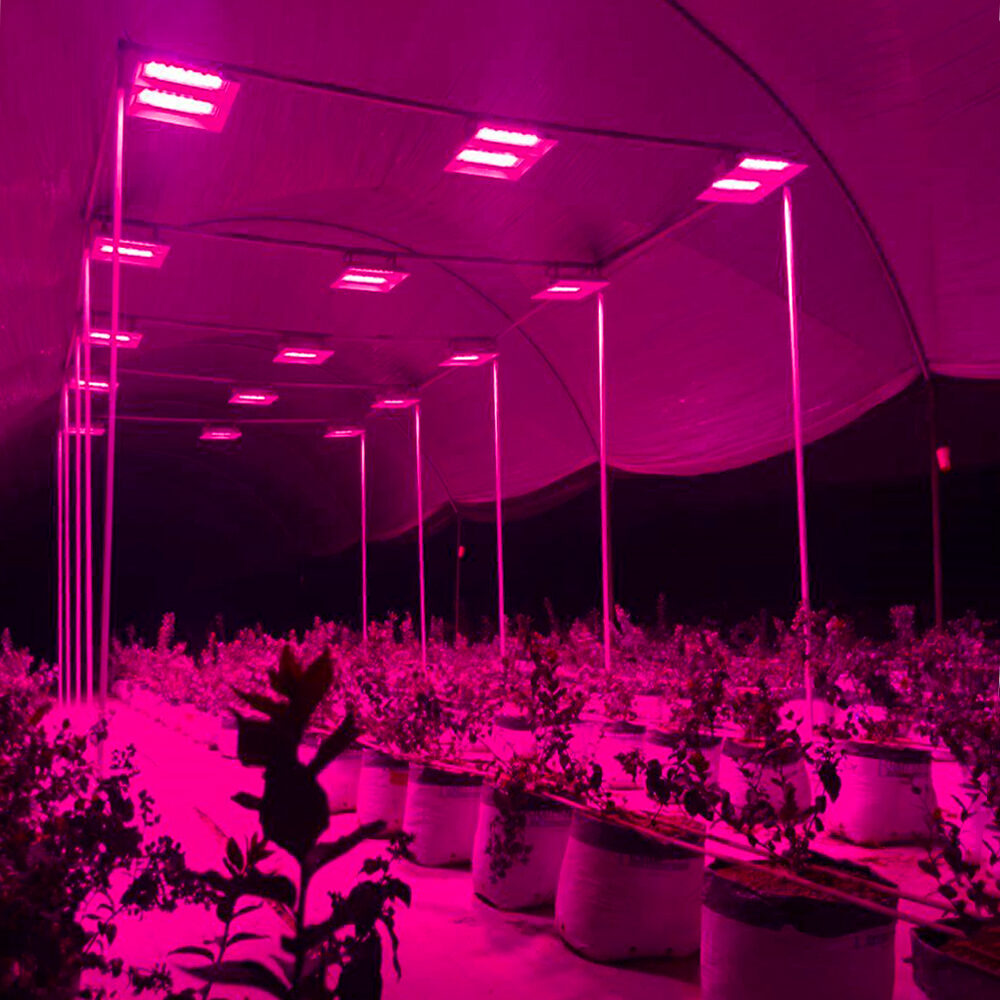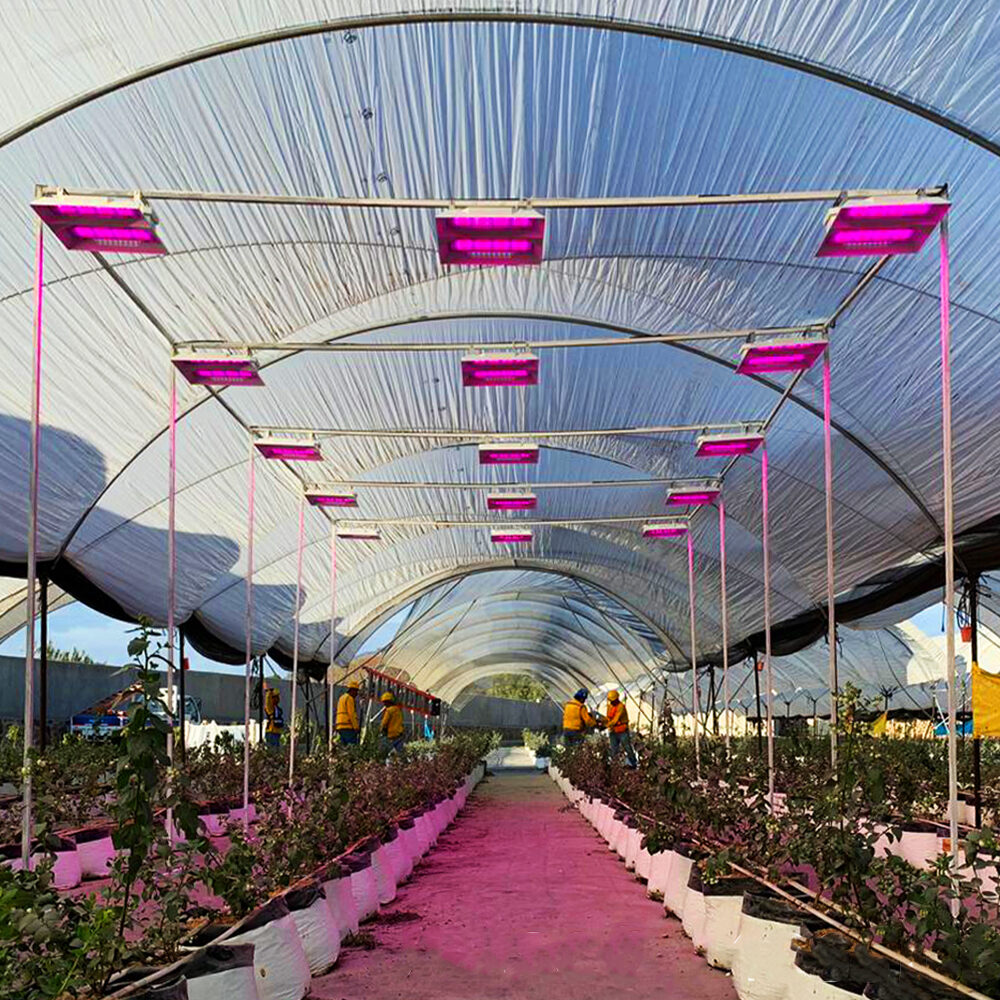 Boost growth rate up to 23%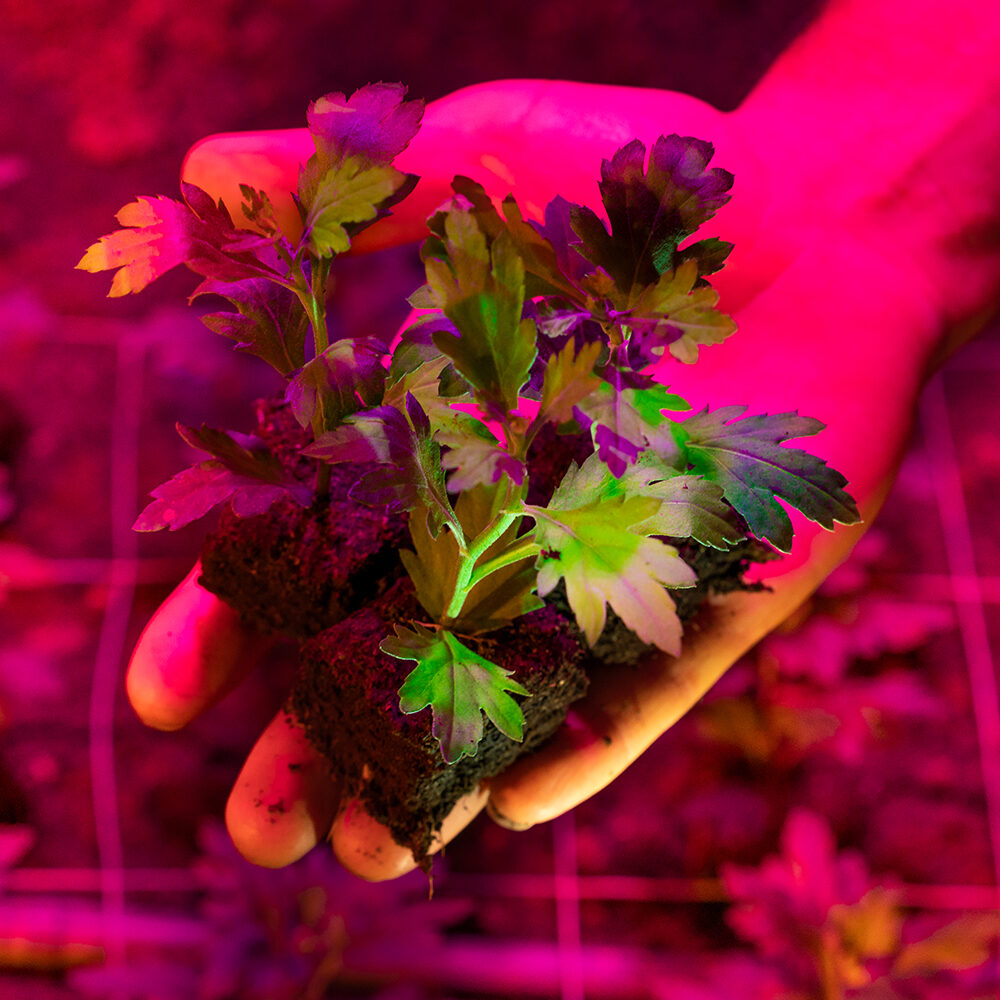 Healthier and stronger plants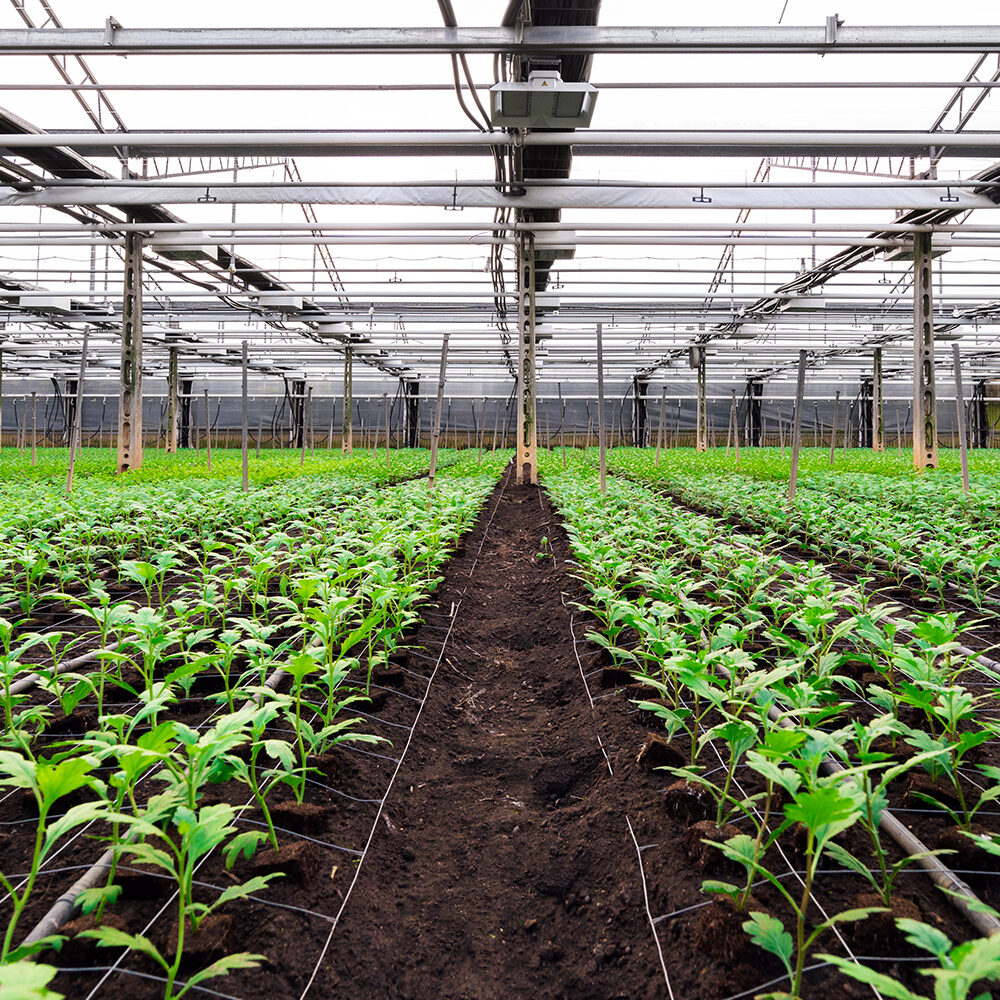 In any period of the year
Working in synergy with the environment
Environmental sustainability and innovation are key concepts behind the development of our products. LED grow light solutions are designed to increase yields and extend the seasonality of crops by allowing you to schedule constant production throughout the year, regardless of the seasons.
Lighting a greenhouse with LED vs HPS
A choice that definitely makes the difference
Lighting a greenhouse with LED vs HPS
A choice that definitely makes the difference
Advantages of LED grow light technology
The right light due to LED grow lights
During the period from autumn/winter to early spring, the quantity and duration of daily light radiation are insufficient to optimize the photosynthesis process. Furthermore, the covering of the greenhouses to protect the plants from bad weather and all the structures positioned above the plants, are an additional filter to the passage of light radiation. Much of the crops planned for spring, therefore, appear thin and of lower quality than the same crops grown in more southern latitudes or in summer. Therefore, LED grow light fixtures can offer great help in obtaining superior quality plants and flowers in the greenhouse at any time of the year. It is no coincidence that LED grow light technology lamps are already widely used in countries such as Holland and Denmark, which boast considerable specialization in flower cultivation and are located in less favourable latitudes.
Greenhouse floriculture with Grow Light technology
Extend the cultivation period, for strong and healthy flowers all year round.
Greenhouse floriculture with Grow Light technology
Extend the cultivation period, for strong and healthy flowers all year round.
The benefits of Grow Light technology
Lower energy consumption of the lighting fixtures and no maintenance (such as for example, the replacement of lamps).

Low temperature allowing grow light fixtures to be placed close to plants without any risk of overheating.

Lower energy consumption of greenhouse extraction systems due to the lower heat produced and lower humidity level due to water evaporation.

Longer lifespan (in HPS lamps, decay can be found already after 2.000 hours of use, while in LED luminaires it reaches 100.000 hours).

The aluminium structure of our LED grow lights products guarantees excellent heat dissipation and reliability over time of the LEDs and electronic components.

The colour of the light spectrum stimulates the growth process of the plant, also increasing its robustness and compactness even in less favourable seasonal moments.
Trust our experience for the LED lighting of your greenhouse
Energy analysis
Tailored for you.
Regardless of whether you are replacing some fixtures or completely renovating the lighting system, we can help you find the best possible solution, with a view to energy saving and performance. Ask us for a free consultation, together we will create a detailed plan tailored for you by analyzing the pre-existing situation.
Light consultancy
Our know-how at your service.
AEC Illuminazione's know-how is at your service. We will help you create the most effective long-term lighting plan possible: from a completely new installation to a simple LED retrofit. Rely on us to receive personalized and targeted advice according to your real needs.
Sales support
Dedicated assistance.
With our commercial network, present in every Italian region and in 40 countries around the world, we can directly serve all markets and offer an efficient and targeted service to our customers. Contact us for a no-obligation advice on how to make your lighting system more efficient and get a quick return on investment.
Contact us for a free consultation
Trust the professionalism of an Italian company and the quality of 100% Made in Italy products